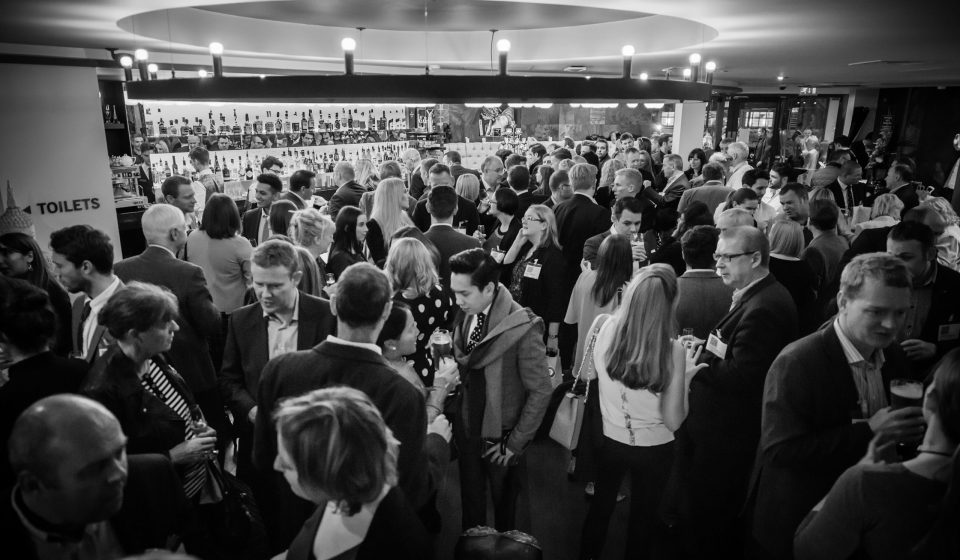 Take a <br> Leeds
A special Drinks Evening for the Digital & Technology Community, hosted by Silicon Yorkshire & the YM.
"Technology is best when it brings people together." #MattMullenweg
Following on from the success of our Leeds events in September 2019 and February 2020, Take a <br> is back with the aim of bringing together peers across the Digital & IT sector with a collective mission to ignite conversation between the right contacts and lead the Northern tech community.
Calling all IT business leaders, creative digital entrepreneurs, and those with a shared investment in the technological advancement of our region – join us for an evening of relaxed networking, where you will have an unparalleled opportunity to build meaningful relationships and learn from each other.
Meet, network, innovate.
Please note: this event is exclusively for members of the IT, Tech & Digital community.
For information on sponsorship opportunities, please contact the YM team.
18:00 - 23:00
Issho
Victoria Gate 3rd Floor Rooftop, George St, Leeds LS2 7AU
Attending
Tom Hoyland
Principal Consultant
that Agile
Tim Craven
Product Development Manager
Transunion
Fiona Bradley
Founder
FB Comms
Alex Sladman
Magician
Sladman Magic
Paul Routledge
Country Manager
D-Link Europe Limited
Andrew Jack
Co-Founder
Candle Digital
Liam Bowers
Technical Director
Creo Consulting
Graham Shiers
Director
The Business Catalyst Club Limited
Steve Teasdale
Business Development Manager
Connectus
Bhavesh Mistry
Head of Digitalisation
Ring (Ring Automotive Ltd)
Tracy Carpenter
HR Consultant
Self-employed
Jess Sayce
Relationships and Events Manager
Fazenda
Anson Chu
Marketing Executive
RAM Tracking
James Parratt
Director
KCS IT Limited
Amy Russell
Director
Crescent Virtual Assistant Limited
Kevin Clarke
Business Development Manager
iomart Cloud Services
Alistair How
Chair/NED
White Rose Capital Management
Simon Morgan
Creative Director
Bread & Butter Creative Communications
Andy Roberts
Head of Strategy & Planning
YorMedia
John Burgess
Client Needs & Opportunities Facilitator
Sagars
Beverly Hopper
Company Owner
Credere Solutions Ltd
Callum Ronan
Podcast and Video Production
Callum Ronan Creative
Glyn Selway
Innovation Specialist
RTC North
Mark Moran
Head of Product
ManageMy
Gareth Huxall
CEO
ViVoTECH Ltd
Donna Jacobs
Business Development Executive
Henderson/Aon
Benjiman Bousfield
Sales Director
ViVoTECH
Jonny Ross
Digital Marketing & SEO
Fleek Marketing
Jamie Midgley
Head Of Client Delivery
The SuccessHub
Iain Shaw
Director - Marketing, Communications & Technology
Brilliant Lighting
Hannah Burgin
Customer Relationship Advisor
ABS UK Ltd
James Hall
Director
Parallax
Gavin Harris
Business Development Manager
Microform Imaging Ltd
Jenny Sellers
Community Fundraising Manager
SNAPS Yorkshire/Leeds Weekend Care Association
Mike Midgley
CEO
6teen30 Digital
Antony Dickson
Managing Director
Anota Limited
Fiona Barker
Client Director - Cyber & Technology
Marsh Commercial
Sam Taylor
Director
madeby.studio
Matt Hitchcock
Managing Director
Other Things
Richard Hudson
Graphic Designer
RH Brand + Design
Jason Newell
Channel Director
virtualDCS Ltd
Jamie Goldspink
Creative Director
Pickled Spider
Julie Kay
Director
JK Leadership Development
Sam Butterworth
Managing Director
Go Phoenix
Rehan Ahmed
Partner
Quantuma
Paul Alcock
Lead Solutions Architect
Sky Betting and Gaming
Ellen Hardy
Business Development Manager
Iomart
Martin Mann
IT Solutions Consultant
Martin Mann - I.T.
Tina Watson
Business Development Manager
Barclays
Ian Barber
Director
I Just Want An App
Alex Mitsionis
Microsoft Dynamics 365 Consultant
ixRM
Craig Johnsen
Planning & Execution Manager
Equifax
Robert Turner
Director
Excel Telecom Limited
Jarred Knott
Innovation Manager
Northern Gas Networks
Matt Cooling
Innovation Consultant
Inditra
Barrie Jarrett
CEO
YorMedia
BARRIE RICHARDSON
Account Manager
CBTS Technology Solutions
Michael Maibaum
Chief Architect
Sky Betting & Gaming
Joe Gosling
Commercial Lawyer
Shulmans LLP
Janie Gonsalez
Business Development Executive
The Yorkshire Mafia
Mark Pearce
Partner
Mills & Reeve LLP
Stuart Edmond
Head Of Programmes
TransUnion
Antony Marlow
Director - Data and Digital Transformation
Balanced Consult
Chris Phillips
Director
CP Venue Consulting Ltd
Rob Osborn
Business Continuity Consultant
O-BC
Emma Wilson
Associate
Mills & Reeve LLP
Thomas Fensom
Sales Development Manager
Catax
Sam Clark
Head of Account Management
Perform Partners
Selvin Brown
Owner
Online Business Advice
Christopher Moore
Director
Yorkshire Drones Ltd
David Ranby
Director
Braid
Christopher Limbert
Director
LEO Business Consultancy