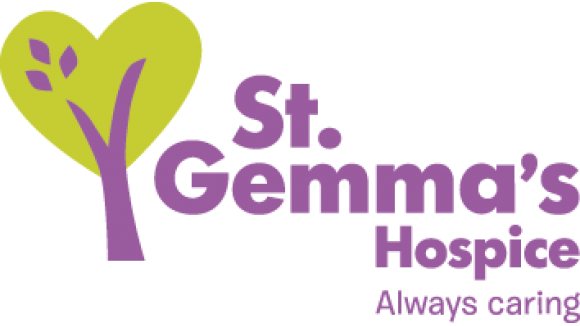 St Gemma's Hospice
By supporting St Gemma's Hospice, you will be helping provide vital care and support to local people in Leeds – both at the Hospice and across our community.
Care and support for people with life-limiting illness
329 Harrogate Road, Leeds, West Yorkshire, LS17 6QD
St Gemma's Hospice has been a part of the Leeds community for over 43 years, providing expert care for terminally ill people and support for their families. Last year the Hospice supported over 3,000 local people, totally free of charge. This is only possible thanks to the generosity of the local community, who help us raise the £20,000 per day needed to run all our services.
The Hospice cares for people with a range of life-threatening illnesses, including cancer, heart failure, Multiple Sclerosis, and Parkinson's disease and provides practical, emotional and bereavement support for those close to them.
If you are looking to grow your brand awareness within Leeds, whilst engaging your colleagues and achieving your Corporate Social Responsibility targets, we would love to work with you. Please get in touch today!