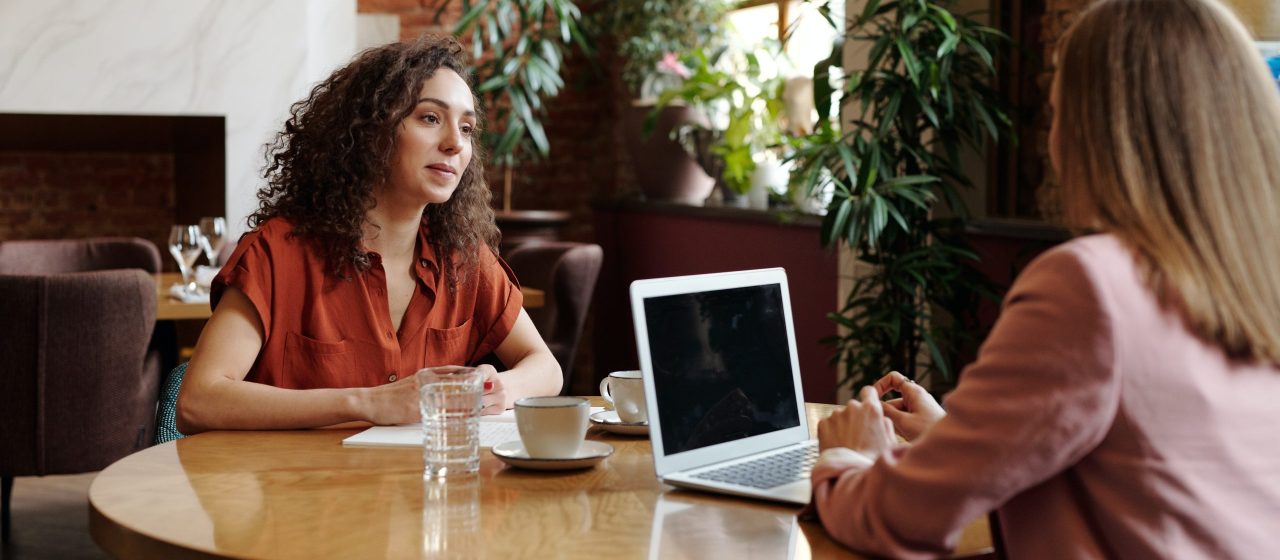 What to do and not to do in an interview
Aug 25
Interviews can be nerve-wracking. They can also be fun. Depending on your personality type, you may sit somewhere between the two. Regardless, here are some simple dos and don'ts when it comes to meeting with prospective employers.
Pre-interview
Take the time to prepare for an interview. Research the company, consider the questions you may be asked, have your experiences and examples to hand, think about what makes you the best candidate.
Being prepared will come across when you meet with someone for the first time.
What to wear
This very much depends on the role that you are going for, however sticking with smart is always the better option. Suits are still considered normal attire for interviews and will set a certain tone to the meeting.
Feeling comfortable is important, so try to steer clear of something that is too short, too tight, too itchy or just not right for the occasion. If you are uncomfortable, it will be obvious. The last thing you want is to be distracted by your own choice of outfit.
If you are working with a recruiter, ask their advice. They will know the client well and can give you honest insight into what they will and will not consider appropriate.
The firm handshake
It's a classic but shaking hands still remains a formal greeting and a measure of etiquette. On entering an interview, it is polite to step forward and to shake someone's hand. It is always said that a handshake should be firm, but don't over do it. Leaving a lasting impression doesn't mean bruises in the shapes of your fingertips.
Language
Swearing should be avoided in interviews. However comfortable you feel, do not use bad language when you are meeting with someone for the first time. As well as being rude, it will raise questions about how professional you are able to be with colleagues and clients.
Remember, whatever role you take at this business, you will be representing that brand. Make sure you give the right impression and the confidence you can do a good job.
Asking questions
Do your research and know that at the end of the interview you will be asked if you have any questions for the person or panel you are meeting. Take the opportunity to have something prepared. It is far better to look interested than it is to say 'no, I don't think so'.
Use this as a chance to get a better understanding about the culture of the business, whether they endorse team building or nights out. Find out what you want to know to allow you to make a more informed decision.
This is your time too, so use it wisely.
Listen and then answer
Try not to jump in before an interviewer has finished their question. Wait, listen and then respond. Nerves can get the better of us in these situations, so try to relax and take your time. You may think that you are coming across as eager and interested, whereas the interviewer may see you as rude and overly confident.
Be positive
No prospective employer wants to hear you speaking badly of your previous boss. They may have been a complete tyrant that caused you to be miserable, however focus on the positives. Think about what you have learnt from your experiences and move on.
Even if the fact that they had great coffee is the biggest complement you can come up with, use it. Being negative during an interview will do more damage to you than it will your ex-employer.
Complements
Finding things to complement a prospective employer about is no bad thing, just be careful not to over do it. There is a fine line between complements and coming across as a bit odd.
Look on the website for recent positive news that resonates with you and share your thoughts. They may have become a Living Wage Employer or have been on a team night out with work. Perhaps it's a charity they work with or even a piece of work that you felt deserved special mention.
Anything that gives you a chance to say something positive, while sharing the insights from the research you have done, is worthy of sharing.
Keeping it professional
It's easy to get comfortable with someone you gel with during interview. Remember where you are. Don't share unnecessary personal details with someone that could become your boss.
You may have similar interests but just because you both have a passion for travel, they don't need to know about your recent trip to Ibiza with your mates and what hilarious things you got up to.
Stick to professional and when you get the job, judge it from there.
 Leave on a positive
However you feel the interview went, leave on a positive. Remember, it's all about lasting impressions. What's more, you don't know if you may come across this business or individual again in the future, so never burn your bridges.
Shake hands, thank the interviewer for their time and leave with a smile.
Summary
Interviews are an opportunity for a perspective employer to get to know you better, so give them a version of your best self. Although you may be nervous, try to stay calm and to answer the questions confidently. We are all human and even interviewers are aware of this.
Try to have fun and to learn just one thing from every interview you attend. Nothing is ever a wasted effort if you put the effort in.
For more advice and guidance about recruitment and finding the right jobs for you, please visit: www.isourcegroup.com.