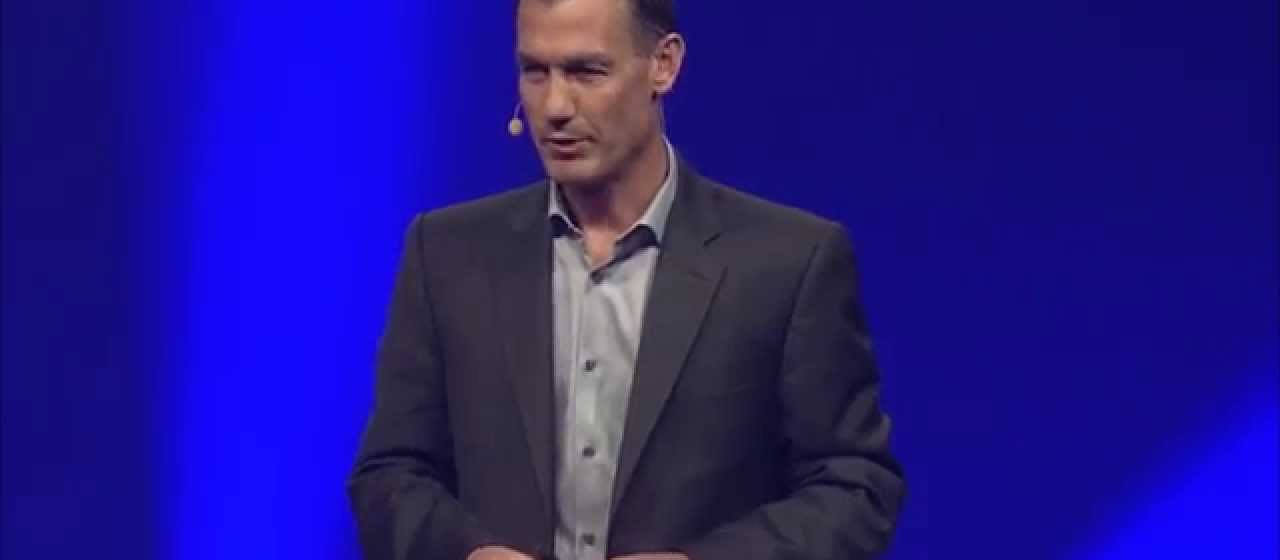 Wade Burgess of LinkedIn – 9 minutes a day: Continuous career management
by Wade Burgess, Dec 05
Wade Burgess previously was the Senior Director, Northern Europe at LinkedIn. In this role, Wade managed LinkedIn's recruitment business – helping European employers find and attract talent at scale through LinkedIn's professional network.
Wade is now an official member of the Forbes Technology Council but has shared with us his views about using LinkedIn to Manage Your Professional Brand:
The Yorkshire Mafia Conference was something that intrigued me even before I got there. This is probably best grounded by thinking about LinkedIn's mission statement: we connect the world's professionals to make them more productive and successful. Note that "we" refers to the collective community of 161+ million professionals. For over 4 years now I've had the honour of working for LinkedIn in various offices around the world. One thing that remains consistent around the world: our members continue to find new and valuable ways to leverage the power of professional relationships.
But something that sets the Yorkshire Mafia group apart (other than a very memorable name) was the effort that they go to transition online relationships offline and vice versa.
When Wade visited our Buy Yorkshire conference in 2012, he said:

"What I was not prepared for was such a vibrant, smartly dressed, energetic conference with such high attendance. It was a privilege to meet so many of you, speak with you for a couple of sessions, and field the well thought out questions. You have an impressive thing going. Keep it up."
9 minutes a day: Continuous career management
I worked at LinkedIn for around ten years, my role involved managing LinkedIn's recruitment business. I help European employers find and recruit talent on a large scale through the hub of LinkedIn's professional network.
LinkedIn has been worked with personal branding expert William Arruda to explore the importance of continuous career management. Rapid changes in the working world have meant that jobs are not only harder to obtain, but also difficult to keep. It is therefore important to spend a continuous amount of time on developing your career to get the best possible chance of succeeding in this tough economic climate.
William and LinkedIn discovered together that by spending just 9 minutes a day on your career management, you could potentially get promoted; find that ideal job or you could simply become better at what you're already doing.
They further suggested activities which you can easily slot into this dedicated 9 minute window. LinkedIn provides a great platform to facilitate the following:
1. Build your network– building and maintaining relationships is a major component of a successful career.
2. Maintain relationships by recommending and congratulating others in their careers – everyone enjoys being recognised
3. Request recommendations from your networks as credibility is critical
4. Document achievements and wins on LinkedIn to stay current and relevant
5. Update your status every day and make sure your profile and photos are current
6. Expand on your thought leadership; lead a forum or LinkedIn group; publish an article; start a blog; speak publicly, recommend a book on the Amazon Linkedin app.
7. Use the power of video and create a video bio of yourself for your Linkedin profile.
8. Source staff – one of a manager's hardest jobs. If you build your brand community, you'll create fans who want to work for you.
9. Research. Make an effort to get to know more about your clients or partners and competitors – LinkedIn is a great place to start
By using these tips above you will not only be able to improve your career prospects, but also your understanding of this constantly evolving world of work.