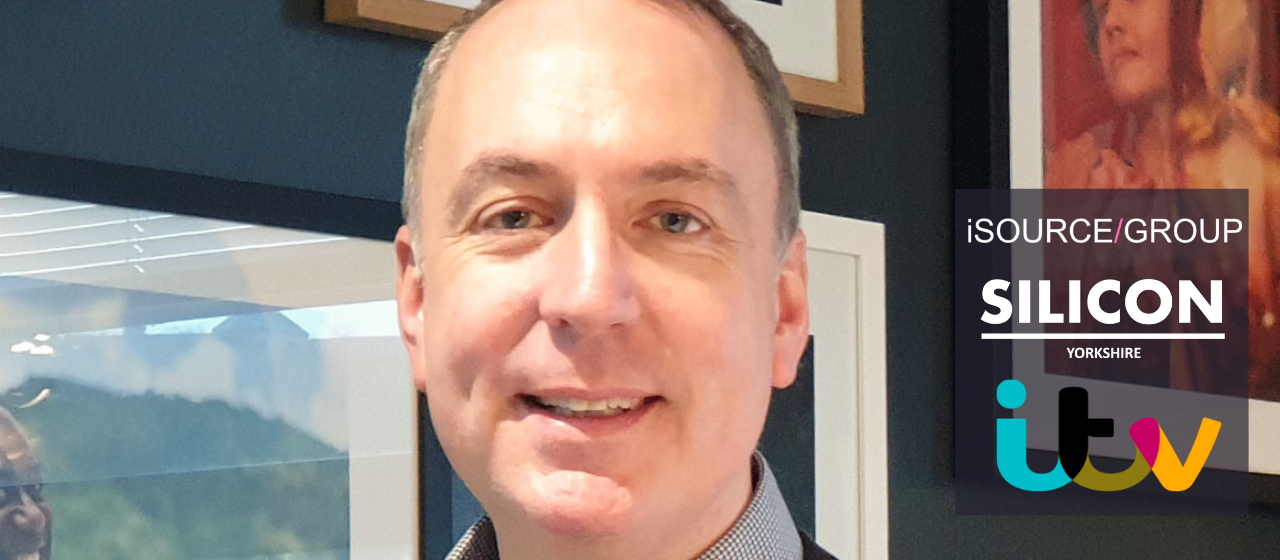 ITV Director on Staying Connected and Disciplined During Lockdown
by Janie Gonsalez, Nov 19
To combat the spread of the Coronavirus, businesses across the country implemented significant changes to protect the health and safety of employees. As part of this sudden shift, millions of people were forced to work from home.
Swapping the hassle of daily commutes and long office meetings with more family time, many people experienced the benefits of remote working and what it could deliver if imposed permanently.
Once the office culture has been completely removed, however, there are still lingering questions around the impact this can have on productivity and overall work outputs.
As workspaces have become home offices, and usual routines have been completely transformed, the experiences that individuals have had deliver a marked contrast. Depending on profession and position, some people have loved it while others have loathed it.
After more than twenty years' working with ITV, Director of Channel and Content Operations, Ian Cottrell, has certainly seen the culture of a broadcast giant undergo many modifications in his time but none more so drastic as when dealing with a global pandemic.
With such a wealth of experience leading teams in an ever-changing industry, we couldn't think of a better person to share his own experiences of how life changed throughout lockdown.
Prior to the Covid-19 crisis, Ian admitted that he always been sceptical towards remote working. He said: "I've never liked working from home and always thought people weren't as productive as in the office. They can easily be distracted, so having discipline and a routine is important."
A major catalyst to the success of working from home has been the rate in which new technologies have been implemented into critical areas of business, especially when it comes to communication. Ian revealed that this was crucial, and that while everyone has been in the same boat, he never expected that he would become better connected to colleagues outside of the region.
He added: "Being the one person on the end of a video link while everyone else is in a room isn't as good as everyone being on the same video conference remotely. I've actually felt more connected to people and teams in London than I did previously when I travelled down two days a week. Part of that is the time was very well planned, but limited, so it was always 'in and out' and anything that didn't get done had to wait to next time."
Although there was an initial adjustment period to transitioning to working from home on a full-time basis, Ian enjoyed the opportunities it presented outside of the office.
He said: "I stay out of my study before 8:30am after 6pm now, and at weekends. I've also really enjoyed getting more time with my family. We now have before and after school, given the lack of the commute, as working remotely has obviously given me more time in the day at home."
As well as quality family time, Ian was also proactive in finding alternative ways to exercise, which in turn helped improve his overall physical fitness!
"I used to cycle to work most days, as my primary form of exercise (and time for thinking)," he commented. "This stopped immediately when lockdown took hold, but I took up lunchtime cycling along with using Strava – and racing myself. I think I've actually got fitter(!), as well as maintaining the 'me time' for important reflection."
As the global pandemic took hold, ITV was faced with many challenges, including the shutting down of productions and the cancellation of the highly anticipated EURO 2020 summer tournament.
However, employees were quick to adapt to the situation and successfully ensured the continuity of programming. Click here to find out more about Ian's experiences in leading a team to help ITV remain on the air just as millions of viewers were becoming housebound for the months ahead.
The Yorkshire Mafia's Tech Lockdown Stories are powered by Silicon Yorkshire, a unique platform to bring the whole Yorkshire technology community together. Operating across social boundaries, industries and functions, Silicon Yorkshire offers unparalleled connectivity, supports growth, generates employment and sparks big conversations and ideas. Join us. We are Stronger Together.