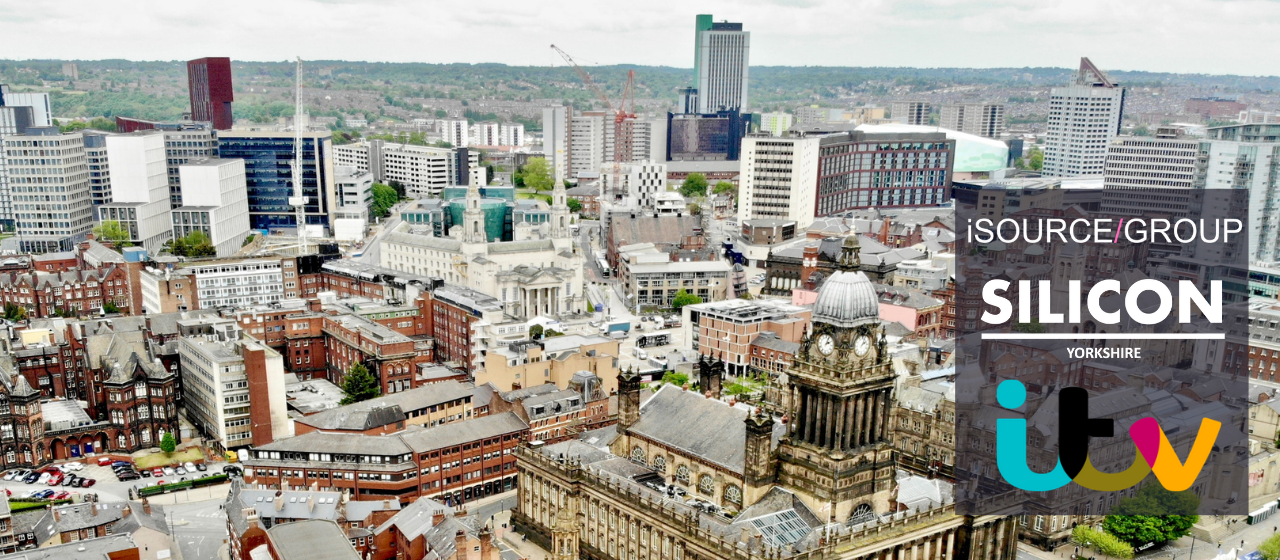 "THE TV NEVER WENT OFF!" SAYS ITV DIRECTOR
Oct 29
The impact of the global pandemic has forced many changes to the way we live and work. Entire industries have been transformed and workforces across the country continue to stay at home. But as the nation started to cope with life in lockdown, the broadcast industry managed to keep the lights on for everyone to access and enjoy.
Confined to stay indoors for most of the day, digesting content online or through the television soon represented more than a means to be entertained. These services became a window into the rest of the world, a time capsule to life before Covid and more importantly a source of information for what the future may hold.
This was most evident in the way ITV successfully ensured the continuity of its programming, just as many of its viewers were becoming housebound for the months ahead. That said, this transition didn't come without its challenges.
In order to gain a unique insight into how a broadcast giant deals with a crisis of this magnitude, we caught up with Director of Channel and Content Operations at ITV, Ian Cottrell.
Evaluating and executing
Soon after the pandemic made it to our shores, the initial outlook for ITV looked very bleak. Within the first three months the broadcaster reported a 40 per cent drop in advertising revenues after productions were forced to shut down and the highly anticipated EURO 2020 summer tournament was cancelled.
Despite dropping out of the FTSE 100, Ian reveals that ITV acted quickly and efficiently to get the recovery process underway. After introducing Covid safety measures across the entire operation, productions were able to recommence, live programming returned, and advertising revenue began to slowly increase.
As Ian said: "The TV never went off!", which was successfully achieved due to employees at ITV adapting to a new way of working.
Ian adds: "We believe creativity has been slightly stifled, but a different sort of innovation has come to light out of necessity as much as anything. This includes how to effectively work remotely, have the right set up and equipment, and changes to ways of working.
"We also have had numerous new starters who had their virtual training recorded, and those recordings have now been transferred into a training library for future new starters."
Managing risks and monitoring wellbeing
Although Ian's operational teams were able to maintain a high level of business continuity as the pandemic took hold, the reality is that this sudden shift had the potential to adversely impact the health and wellbeing of employees.
Ian comments:
"Mental health and wellbeing can change on a regular basis. We understand that someone doing well at home at one time can suddenly not be doing at another time, so we're continually appraising the team situation and taking steps when we think we need to. Sometimes that is just a chat and a check-in with someone.
"We've also been trying to get people back in the office. We got close with detailed Covid secure plans revealed to the teams just days before the second spike emerged, but then had to pull them the day before we opened up. This had some detrimental effects, especially on people desperate to get back into an office environment."
Embracing new technologies
Ian highlighted that despite continuing to work remotely, he feels his team has been "lucky" because of ITV's willingness to embrace new technologies in recent years. This has proven to be critical in enabling his teams to keep Broadcast Channels and Vod Channels operational during this time.
He said:
"I have already said that if this had happened five years earlier, we wouldn't have coped. It simply wouldn't have been like it has been this year. We have better remote systems and laptops for all our staff. ITV tech previously would have been fixed desktops with client server applications with little remote access before the days of Cloud.
"We would have struggled, but this time we simply continued business as usual. We even took the week before the lock-down to trial working from home full time – and then never came back in!"
Embracing change and learning lessons
To survive the disruption caused by this pandemic, it was critical for traditional ways of working to be completely modified and, as a result, there has never been such an emphasis on the wellbeing of employees. For those that have been successful, the lessons learned from this past year must be remembered to not only survive but thrive in what is being dubbed as the new normal.
Commenting on what he will take away from this unique experience, Ian said: "As a senior manager you aren't infallible, and at times you can be the one struggling while at the same time facing a difficult work or personnel issue.
"I regularly just drop in on my boss just to say hello or have a whinge about things. I've also done more of this with my peers too."
As for his wider ITV team, Ian revealed that there are plans in place to implement a more permanent working from home policy.
Ian concludes: "We had already introduced a Smart Working scheme at ITV with the aim of being 'the most flexible employer in the entertainment industry'. That was very timely but already we're considering with a return to normal that most people would be encouraged to work two to three days from home as a normal. With this we'll probably need less office space or permanently assigned desks for individuals who adopt this working pattern.
"While it has been a very challenging time, a lot of good things have come out of the pandemic so far, and we will learn and from and incorporate into our daily and future lives, both professionally and personally. I think in the future we'll see a best-of-both worlds."
The Yorkshire Mafia's Tech Lockdown Stories are powered by Silicon Yorkshire, a unique platform to bring the whole Yorkshire technology community together. Operating across social boundaries, industries and functions, Silicon Yorkshire offers unparalleled connectivity, supports growth, generates employment and sparks big conversations and ideas. Join us. We are Stronger Together.