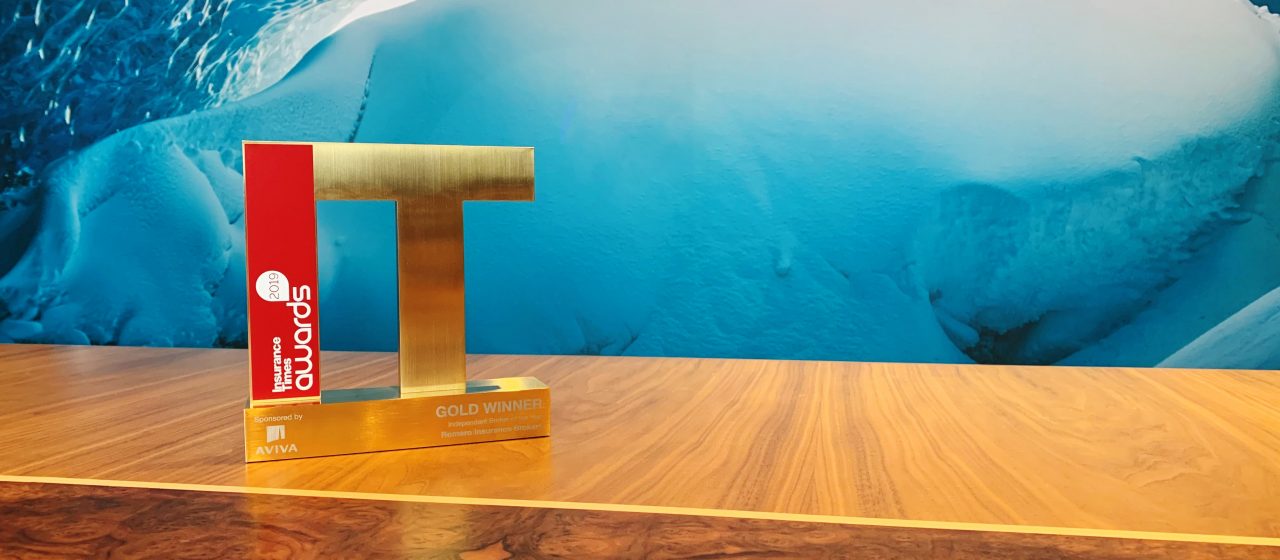 Romero Insurance Brokers Group wins big at the Insurance Times Awards
Nov 27
The Romero team were delighted to be up for three awards at the prestigious Insurance Times Awards – and overwhelmed to be taking home awards in all three categories they were nominated in. The ceremony, held on Friday 22nd November at Grosvenor House Hotel in London, brought together the biggest names in the insurance industry. The Awards celebrate all things insurance, from large organisations and high-achieving individuals right through to insurance products and technology innovations. It's the Oscars of the insurance world, and the Romero Group were over the moon to be walking the red carpet.
Romero Insurance Brokers won Gold for Independent Broker of the Year, arguably the most prestigious industry award that showcases the company's leading position within the market.
The judges said the business showed "great focus on customers, strong on staff well-being and diversity – a deserving winner." Though widely recognised regionally, winning such a high-profile award will put the group on the map nationally. Romero saw off stiff competition to get the gong, which recognises Independent Brokers who go the extra mile for their customers and make a difference within the industry.
Other businesses within the group also took home awards. Refund specialist Booking Protect pride themselves on their high standard of customer service, always putting their customers first and representing the businesses they work with impeccably. The business won Silver for Customer Champion of the Year, providing recognition of the team's hard work. The company is currently voted Excellent on Trustpilot, having increased reviews by over 70% in just 9 months. Their secret? Showing genuine empathy and care for customers and going the extra mile to provide quality service.
Club Insure & NDML, insurance brokers specialising in sports, leisure and the night-time industry, won the Gold award for Excellence in Professional Development. The judges said: "This is a small business committed to undertaking serious training. We felt their passion and enthusiasm – they walked the walk and talked the talk."
The group's dedication to workplace wellbeing applies across all brands. Staff have access to a wellness app, regular seminars, fitness classes and lunchtime walks as well as annual health checks and access to free counselling sessions. Each business also provides employees with a structured CPD programme and access to industry-leading learning resources. The business recognises the significant benefits of nurturing a positive workplace culture – including increased staff retention, heightened productivity and a happier and healthier team.
The award wins across the Group showcase the team's commitment to becoming leaders within the insurance industry. The team are delighted not only to be recognised for our hard work, expertise and commitment to the industry but also to their commitment to the employees.