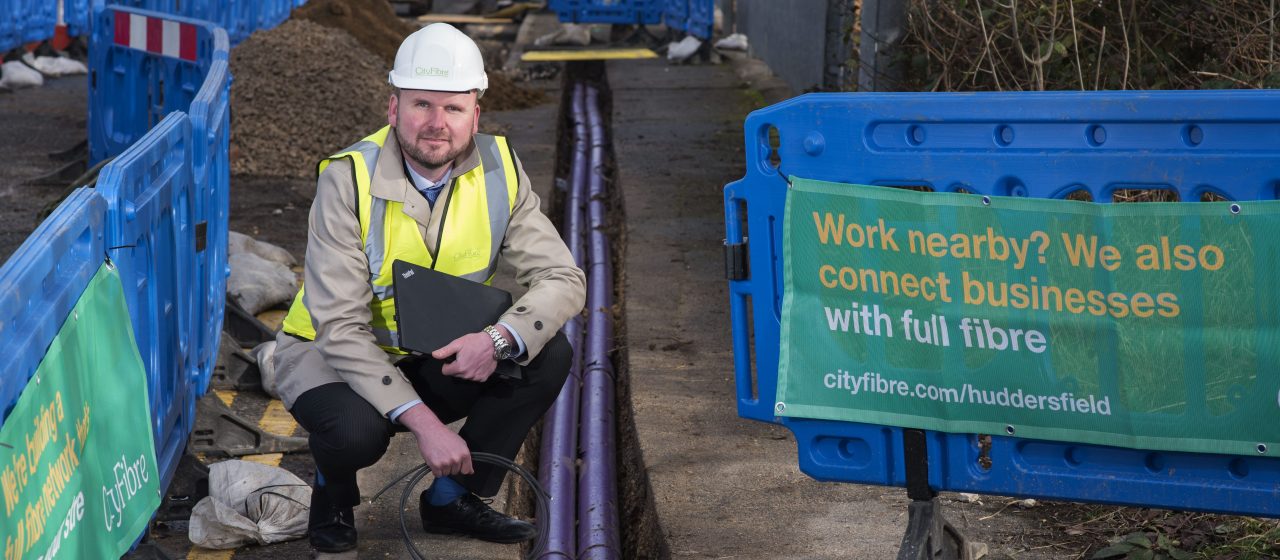 CityFibre Extends its Network with Business Sponsorship
May 30
CityFibre, the UK's leading alternative provider of wholesale full fibre network infrastructure, has announced a two-part agreement with the Yorkshire Mafia (YM) to become year-round brand partner of the increasingly popular Huddersfield Huddle drinks evenings and host of the infrastructure table at THINK Summits in Leeds.
Happening on the second Monday of every month, the next Huddersfield Huddle drinks event will take place on Monday 10 June at the Head of Steam from 6pm to 11pm.
Regularly welcoming members of the local business community to come together to meet, learn and share, the success of the event has grown over time and is now one of the most popular in the regional calendar.
As the THINK Summits programme continues to build momentum, the next event in the series is THINK Summits / Leeds, which will take place on Tuesday 25 June from 3.30pm onwards at Aspire in the city.
Bringing together the great and good from the business community throughout the North to ignite conversation, spark creativity and inspire change, the event is set to attract more than 200 hand-selected guests.
Quickly becoming the North's premier senior stakeholder roundtable event, THINK will welcome leading digital experts to share their news and views before keynote speaker, Dr Alan James, former VP of Virgin Hyperloop One, takes to the stage to share his insight into the future of travel, while guests enjoy a three-course dinner and refreshments.
Stephen Moore, City Manager, CityFibre, comments: "We're delighted to partner with Yorkshire Mafia at a time when our work in Yorkshire is gaining real traction, with a transformative £150 million project well underway to bring our full fibre infrastructure past almost every home and business in Leeds and Huddersfield.
"We're committed to engaging with the local communities as much possible during this period and are excited to support both the Huddersfield Huddle and THINK Summit. Both provide a great platform to reach the region's foremost technology specialists and explore the exciting possibilities of Yorkshire's digital transformation."
Founder of the YM, Geoff Shepherd, comments: "We would like to thank CityFibre for their support. As a former sponsor of Social Media on Toast during Leeds Business Week we are pleased that they have seen the value in becoming a more prominent figure within the YM community.
"It's no secret that our mantra is that 'we are stronger together' and we are sure that this partnership will reinforce that message. We look forward to working with the team and to hearing more about the amazing work they are doing to allow businesses to be the best they can be."
The Yorkshire Mafia is a business community of more than 22,000 people within the region and beyond. To learn more about the YM's year-round schedule of events or to register, please visit www.theyorkshiremafia.co.uk.