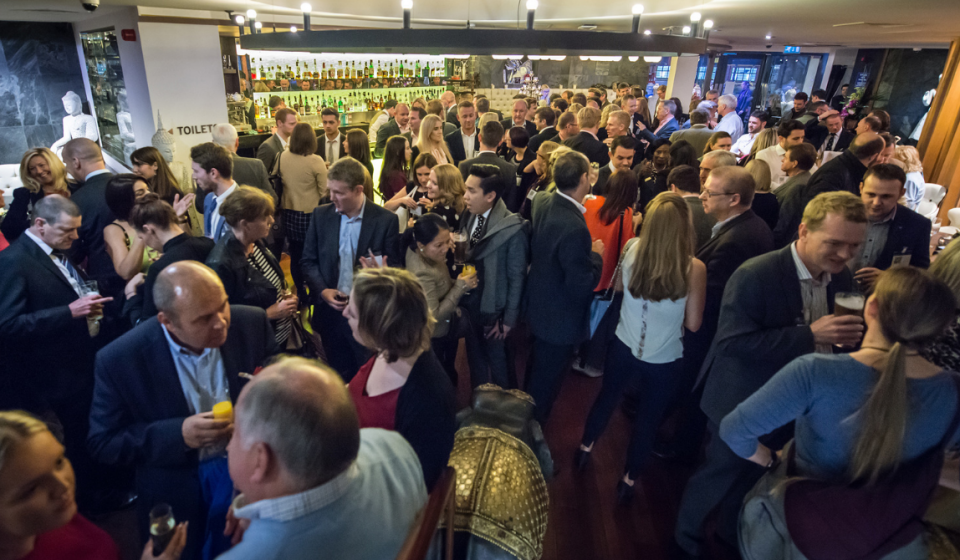 The Huddersfield Huddle: CityFibre Partnership Launch!
The Huddersfield Huddle is the most regular of The Yorkshire Mafia's Drinks Evenings. Held on the second Monday of every month, this is a close knit event that is great for those new to networking, as well as those who are well versed in networking.
You should be attending this event if:
You are a business owner or decision maker looking to grow your network of influential contacts within Huddersfield
You are looking to find new contacts that you can learn from, teach, develop real relationships with, and ultimately (where appropriate) trade
You understand the value of relationship building and adhere to our strict 'no selling' rule in order to build real relationships – no elevator pitches, just real, engaging conversations.
We're pleased to announce that June's Huddle will mark the launch of our exciting partnership with CityFibre – read all about the partnership here!
CityFibre is the UK's leading alternative provider of wholesale full fibre network infrastructure. With major fibre infrastructure projects over 50 towns and cities throughout the UK, it provides a portfolio of active and dark fibre services to its customers which include service integrators, enterprise and consumer service providers, local authorities and mobile operators. CityFibre has also recently partnered with Vodafone to bring ultrafast Gigabit-capable full fibre broadband to up to one million UK homes and businesses by 2021.
Of CityFibre's nine Yorkshire Gigabit Cities, Huddersfield and Leeds are amongst the first to benefit from our strategic partnership with Vodafone. This means that CityFibre is extending its state-of-the-art digital infrastructure to almost every home and business throughout both locations, enabling them to reap all the benefits of the digital age.
Pop along to say hello and find out more!
18:00 - 23:00
Head of Steam
St George's Square, Huddersfield HD1 1JB
Attending
Will Smith Smith
Account Handler
Aye!
Janie Gonsalez
Business Development Executive
The Yorkshire Mafia
Nicia Solange Almeida
CEO
MADE INSIDE
Katharine Firth
Senior Consultant
bdbfinancial Ltd
Consult Clare
Digital Entrepreneur, Marketer, Investor
Nativeadslab.com
Keith Loveday
Director
Loveday Media Limited
Zaffar Mir
Director
ZMir Limited
John Gilbert
Director
Pinnacle Change Ltd
James Glasheen
Financial Adviser
James Glasheen Financial Planning Limited
Marina Forbes
Co-Owner
Meander Design
John Collinson
Owner
Property & Facilities Solutions
Peter Cruikshanks
Managing Director
Outside In Management
Mark Roebuck
Founder
ProvePrivacy
Ed Donson
Business Development Executive
The Yorkshire Mafia
Alexander Paling
Strategy Director
Embryo Digital
Dave Gittins
Director
Scandinavian Homes Ltd
Andy Forbes
Co Owner
Ridr Optics
Luke Stockdale
Senior Consultant
Unity Partnership
Mark P Craven
Mcruxive
Mr
Bev Wills
Chairman
Right Direction Limited
Freya Taylor
Sales Consultant
Huthwaite International
Mark Evans
Owner
Better Telecoms Ltd
Johnny Pawlik
Managing Director
Mantra Media
Lindsey Johnson
Enterprise Coordinator
Leeds City Region LEP / West Yorkshire Combined Authority
Malcolm Coton
CRM Consultant
All My Systems- Microsoft Dynamics 365 CRM
Mike Hardcastle
Director
Novalead Limited
Bruce McLeod
Business Start Up Advisor
Engine for Enterprise
Richard Ellis
Head of Digital Retail
Answer Digital Limited
Suzanna Bain Bain
Managing Director
Speaking Communications
Simon Glenn
Director
Platform Brand Ltd
Georgia Sidding
Creative & Marketing Executive
Printforms Ltd
Dean Punchard
Director
Punch Digital
TONY BEDDOES
CEO
AB Jetting (External Building Restoration & Cleaning)
Stuart Nimmo
Print Operations Director
HAD-PRINT
Miguel D'Souza
Associate Director
Waterman Aspen Specialist Secondments
Mike Hall
Co-founder and Client Services Director
ThinkSMART Marketing
Harinder Panesar
Director
Antonia & Panesar Ltd
Kris Macdonald
Business Account Manager
Exa Networks
Alex Mitsionis
Microsoft Dynamics 365 Sales Consultant
ixRM
Gemma Machin
P.A
AB Jetting
John Slumbers
Operations Director
Lord's Brewing Co
Paul Batson
Senior Manager
Jones Lighting
Gary Holdsworth
Business Development Manager
Biscuit IT
Sophie Spencer
Connectivity Specialist
Yorkshire Telecom
Matthew Wood
Project Manager
Inspired Design
Tony Carter
Director
The Legacy Studio
Stephanie Walker
Therapist
Counselling Services
Caroline Freeman
Director
Small Business Nanny Ltd
James Berry
Managing Director
The Myers Group
Rizman !
creative director
coverage studio
Selvin Brown
Director
Online Business Advice
Howard Pickles
Finance Director
Bodill Group