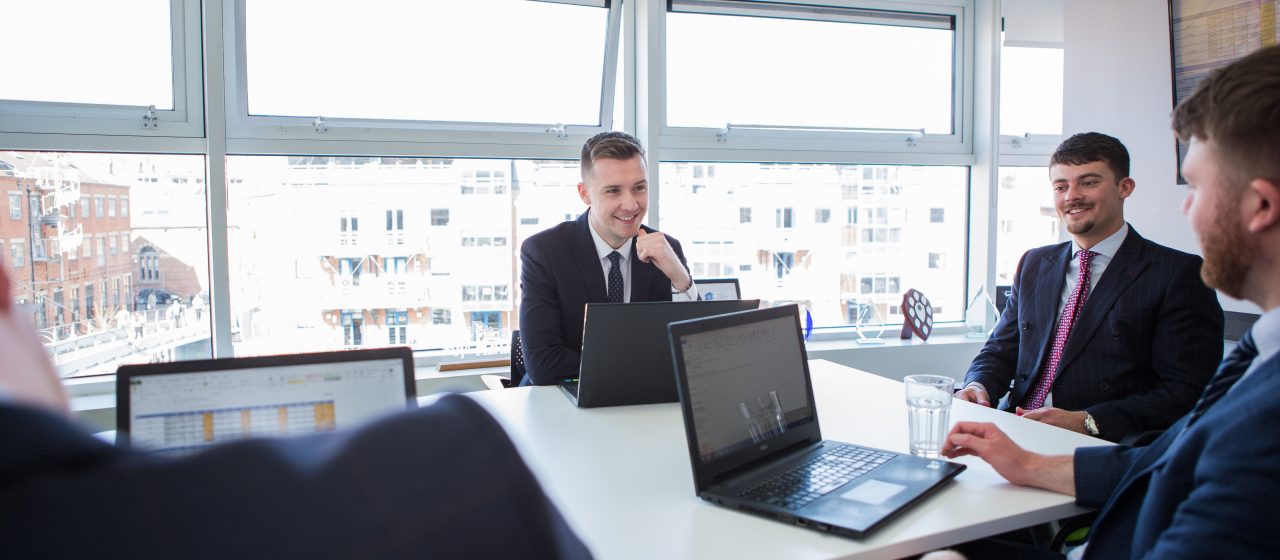 Yorkshire Mafia scores with new exec
by The Yorkshire Mafia, Apr 29
It's full steam ahead here at Yorkshire Mafia (YM) HQ. As well as launching an exciting new venture, THINK Summits, we've also welcomed a new member and much needed extra pair of hands to the team. So, without further ado, we'd like to introduce our new Business Development Executive, Ed Donson.
They say that the proof is in the pudding, and Ed himself is evidence of the power that networking has to connect and create opportunities having been recruited to the team as a result of meeting our very own Kate Hutchinson at a YM event.
Kate comments:
"Ed's enthusiasm and attitude really left an impression on me; I knew that he would make a great addition to anyone's team. After wracking my brains about connections that I could introduce him to, it struck me that the perfect place for Ed would be working with us – the rest is now history!"
As well as working with both new and existing clients, Ed will have a hand in devising marketing strategy whilst also co-ordinating our busy schedule of events.
Previously working as team leader at a sales and marketing company, and prior to that as an assistant production manager at a glass company, Ed has plenty of experience under his belt and has truly 'hit the ground running.'
Commenting on how he is finding his role so far, Ed says:
"I'm really enjoying the autonomy of the job, which is something I haven't experienced in my previous roles. The variation of my day to day work is also great; attending networking events is really allowing me to boost my profile within the Yorkshire business community.
"The office environment and atmosphere is really lively and dynamic. Everyone I have worked with has been extremely welcoming and supportive – which always helps."
A keen footballer in his spare time, Ed's proudest achievement came as a result of combining his passion for the game with an important academic project – scoring a first on his university dissertation which was entitled 'A Business Analysis on the Viability of the 2014 World Cup in Brazil and its Wider Legacy.'
If you'd like to speak to Ed about anything Yorkshire Mafia related, or even for a dose of football banter, get in touch on 0113 323 6400 or email [email protected].