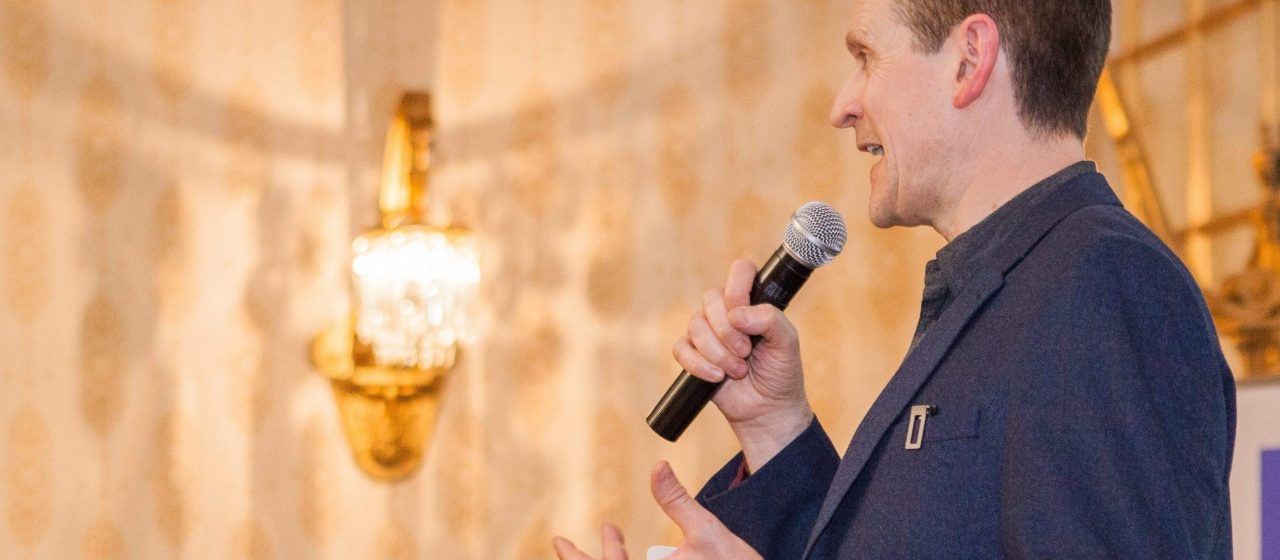 Using Twitter for Better Business Communications
by The Yorkshire Mafia, Apr 02
Over recent years businesses have had to embrace social media tools to extend their message to the masses, but this isn't always a good thing.
Using the analogy of shouting into an empty room, when companies share general posts that are scheduled and littered with sales messages, it is unlikely to achieve good levels of engagement. No one likes to be 'sold at' and using social media tools in this way is an example of bad practice.
Interestingly, despite social tools being a medium of choice for several years, the metrics are often skewed towards volume rather than value – or quantity rather than quality. A business will celebrate hitting a given number of followers with no real idea of how engaged or relevant that audience is.
Changing our focus from always on
During our recent THINK Manchester event, we welcomed keynote speaker, Bruce Daisley to the stage. As Vice President (EMEA) of Twitter, he was only too aware of how people have increasingly used the platform to take an 'always on' approach to social engagement.
Making reference to his book – The Joy of Work, the number one Sunday Times business bestseller – Bruce explained that this can be a highly effective way to communicate with people that could become loyal customers over time.
But there is certainly a challenge if businesses don't consider how best to resource these demands. One of the challenges of the 24/7 world was that there needs to be consideration for how this workload can be made manageable for those responsible.
As well as being 'always on' customer service tool, he suggested sharing posts that would inform, educate, engage and help followers to find what they are looking for. In turn, this approach should also shift the vanity metrics of how many followers you have at any given time, to who wants to communicate and engage in conversation.
Taking a step back  
The whole purpose of social media tools was that they would open up the world to two-way communication and give people the chance to share ideas, experiences, thoughts and opinions with others without geographical barriers.
Talking to an audience at the other side of the world became possible and plausible and was happening every day. We now know that it has also attracted the attention of some of the world's most influential leaders, who seem compelled to share any thoughts – positive or negative – on Twitter.
As a platform that limits its users to a strict 280 characters per post, to keep messages short and snappy, Twitter has become a tool of choice for some and this has changed the way that businesses engage. With the use of hashtags, it is simpler than ever to follow conversations and to see what is trending.
We noticed during two Buy Yorkshire events that, through the use of a hashtag, we were able to trend and to engage with a far wider audience including those that were unable to attend the event. This allowed us to showcase what they were missing but also for them to contribute to the discussions around speakers, exhibitors and associated activities.
Joining a conversation doesn't require that you scroll through hundreds or even thousands of previous posts, simply find the hashtag and you will get the general narrative from the 'mentions' that pull the top tweets out from your feed.
The organisations that use Twitter well are able to encourage a level of engagement that is immediate and that appeals to an audience whether it be through fact, fiction or humour.
There are benefits but be mindful of the pitfalls
There are lots of positive benefits to using Twitter, not least that according to Statista the number of people in the UK using the platform has increased from 8.6m in 2012 to 17.1m in 2018, but there are also some potential pitfalls.
Firstly, as mentioned, using the platform to share sales message after sales message will not deliver results. Furthermore, there is the need to think before posting.
Over the years there have been several #FAILS shared, which showcase the brands that have got it very wrong and as a result have often done more harm than good. Using any communication channel that will give you access to millions of people needs to be carefully considered.
As would be expected, many of the trending topics on Twitter are either controversial or breaking news. What users fail to realise is if they comment, this could be libellous by association. What may be a retweet of someone else's comment, if inflammatory or motivated by hate, will be viewed negatively and could lead to legal action.
Making the most of the tool and all that it can deliver
For brands and businesses that are agile and able to be reactive as well as proactive Twitter can be a great communication tool. Clever memes, gifs, imagery and posts can attract attention, encourage retweets, shares and likes.
Better still, using dedicated hashtags means that you can join in conversations rather than reading it in black and white with no option to contribute your thoughts or experiences.
Television programmes are also a great way to encourage discussion and debate. Many have hashtags such as The Last Leg which uses #IsItOk to encourage people to converse on Twitter while the programme airs.
Although brands need to be careful and aware of what content they are sharing, this could also be the perfect opportunity to add personality and to engage with an audience in a way that was once impossible.
Top tips to using Twitter effectively
Check hashtags on a daily basis and identify those that are relevant to your brand and business.
Be aware of the content that you are sharing and remember, Twitter is a global platform.
Just because you delete a tweet it doesn't mean it disappears. The function to screen grab means that anything shared could be stored or saved on someone else's system.
Don't sell. Make sure your tweets are informed, interesting, engaging and positioned correctly for your audience.
Build your audience over time, don't expect to have thousands of followers just because you want them. Having fewer, relevant followers is far more valuable than thousands that will never engage with you or purchase your products.