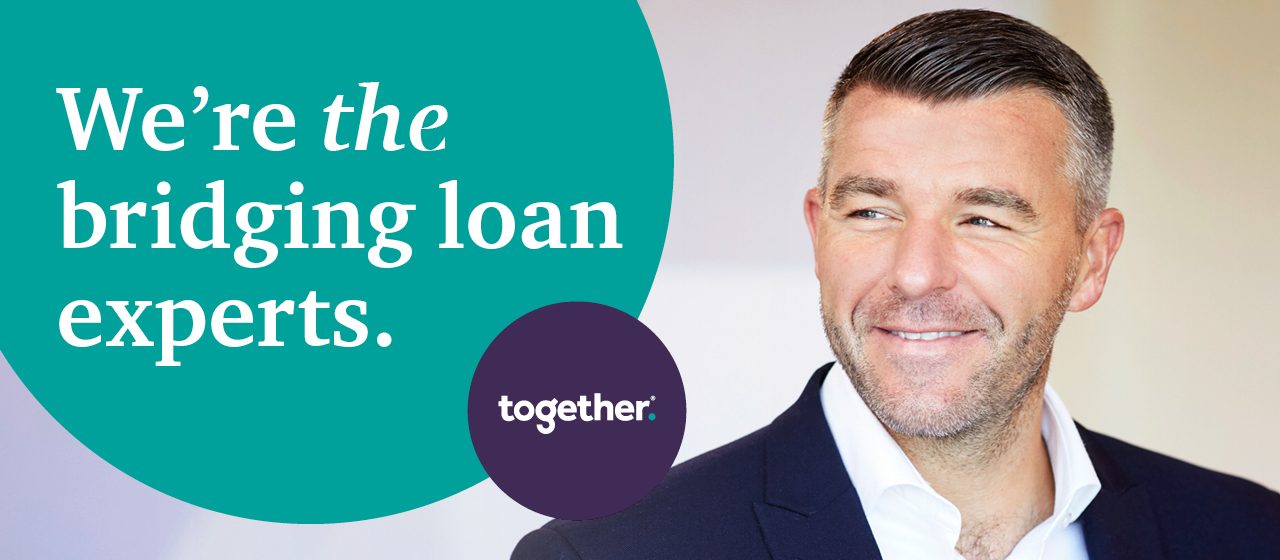 Using short-term lending to secure that can't-miss opportunity
by Janie Gonsalez, Oct 14
Have a client who needs funds fast? Think of us.
For decades, we've provided more than 59,000* personal and commercial bridging loans worth £5.9bn* – some in as little as two days. No matter how complex the case, we'll work fast, apply a flexible, common-sense approach, putting you and your clients first.
Using short-term lending to secure that can't-miss opportunity
Planning is everything in business. But every now and then, an opportunity you hadn't planned for comes out of the blue and it's just too good to miss. But how do you move fast on a great opportunity if you don't have the cash ready?
Specialist lender Together has spent the last four decades helping businesses grow and thrive, with commercial loans and short-term finance designed for the pace of modern commerce. They particularly specialise in bridging loans – a great option if you can pay it back in the short-term – and use experienced underwriters, not tick boxes, to make a common-sense decision.
Barry Dillon, Together's Regional Development Director for Yorkshire, works with business professionals across the region to connect them – and their clients – to finance at various points of the business lifecycle, as he explains:
At start-up
"Cash flow can be challenging when you're just starting out, so short-term finance could help you get out of the planning phase and up-and-running quicker. Bridging loans can help with stock, infrastructure costs and general trading costs until the cash starts rolling in. And because you can borrow over 12 months – and in some instance can choose to make no monthly payments at all – it could be the ideal option to give you some financial breathing space in those tricky early days."
In a cashflow crisis
"When you're waiting on a customer to pay their bill and you've got a big outlay on the horizon – like your tax bill – it can be incredibly stressful. Or perhaps you've landed a big order and need cash to buy raw materials or pay extra staff to get the job done. If you know the money's coming and just need cash to plug the gap, a bridging loan could be the answer."
To grow your business
"If you're converting a building, you can find yourself in funding limbo because it's part-way between residential and commercial, and if there's a spanner in the works you could run out of working cash. Short-term finance can help fund one-off costs and gaps between current and future value, and can be repaid when all that hard work pays off."
Got big plans for your business?
Give Barry a call on 0333 230 4539, email [email protected] or complete our enquiry form.
For professional intermediary use only. *Includes unregulated and regulated bridging loan applications over 34 years.