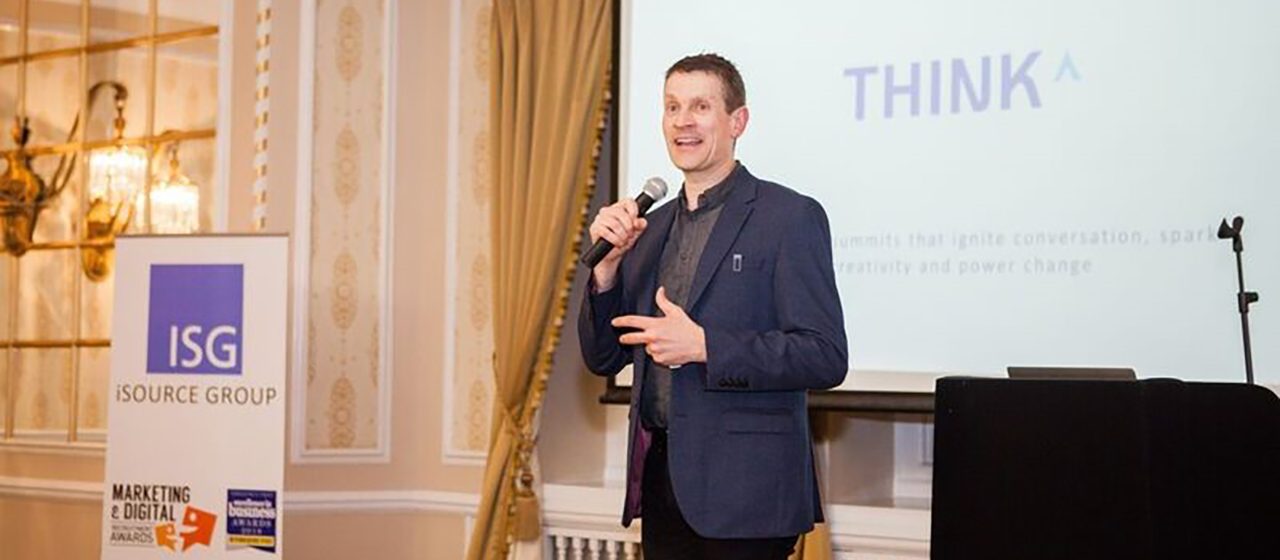 "Think Manchester Really Created an Impression on Me" Comments Twitter VP
by The Yorkshire Mafia , Mar 05
The first THINK Summit took place in Manchester last Thursday, as we welcomed some of the leading digital experts from across the North of England to an event that would ignite conversation, spark creativity and power change.
Guests enjoyed drinks and canapes, a round-table discussion and then a three-course meal before having the opportunity to hear from two incredible guest speakers; Doctor Alan James, former VP of Virgin Hyperloop One and Bruce Daisley, VP (EMEA) for Twitter.
We were really pleased with the response from those that attended the first of our summits, with many delegates explaining that they felt the event was the perfect platform to make new contacts while discussing relevant topics with those that had shared interests.
Although we appreciate that feedback from delegates is really important, what we also wanted to do was find out what the speakers felt of the event and so we caught up with Bruce to hear his thoughts on THINK Manchester.
He comments: 
"Geoff and the Yorkshire Mafia team have built something really extraordinary, you know, there's a power to the community that I haven't seen at events in London. It really created an impression on me, I'll be honest."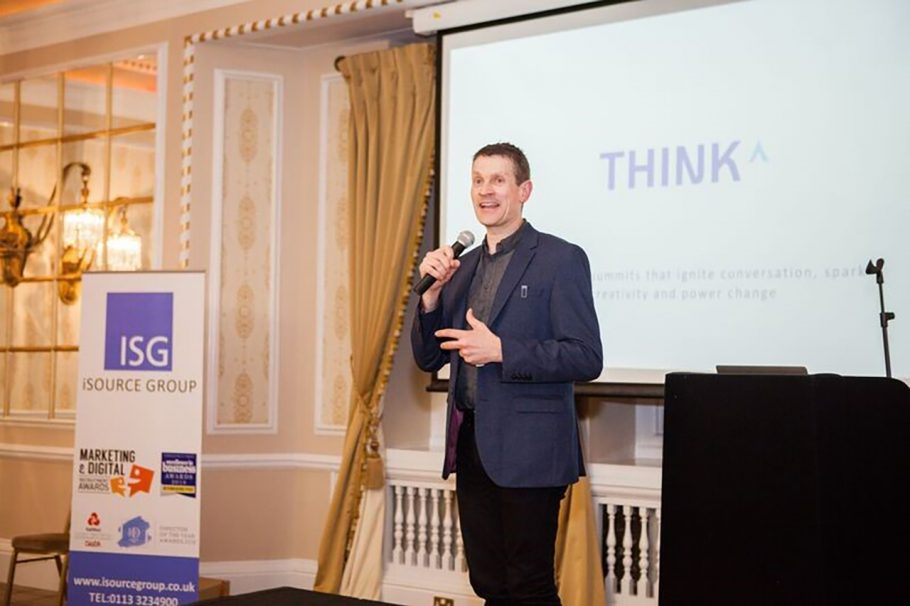 During his time on the stage Bruce explained that he believes that there are better ways of working, which do not include sitting at a desk for hours on end to prove that you are committed. We asked him what he wanted the audience to take from his research and experience. He adds: "There seems to be a growing feeling that the way we're working, with relentless meetings and infinite emails, isn't working. People are starting to question the way out of it and looking at evidence seems to be accepted as a good start point.
The biggest impact on business in the next year beyond Brexit will be attitude. Businesses who are resourceful, inventive and cut the crap are going to find that they achieve more. We need to reduce the amount of time spent in meetings and the easiest way to do that is to invite fewer people."
Great advice and something that we are all going to try to put into practice.
As the first THINK Summit event, we wanted to know how Bruce felt this event differed from the many other business sessions he is invited to and whether he would endorse our programme.
He comments:
"The calibre of people in the room was extraordinary. I was genuinely taken with the fact that anyone wanting to pick the brains of peers would find themselves in dazzling company by attending this event.
"I was blown away by the discussion on transportation from Dr Alan James. Mind expanding doesn't begin to cover it – it's just a sign that the THINK team have challenged themselves to create something that stands apart from what other events are doing.
"Given the experience that I had, I would certainly endorse the THINK Summit programme and would encourage any serious business leader to take the opportunity to go along and to experience the format for themselves. They will not be disappointed."
We would like to thank Bruce for his support and for embracing the opportunity to meet, share, discuss, debate and open up to new ways of thinking. After all that is what THINK is all about.
For those that couldn't make THINK Manchester, we will be sharing further details of the next THINK Summit in due course and will update on speakers as they are agreed. One thing is for sure, if the first of our events programme was anything to go by, it will be an event that is not to be missed.