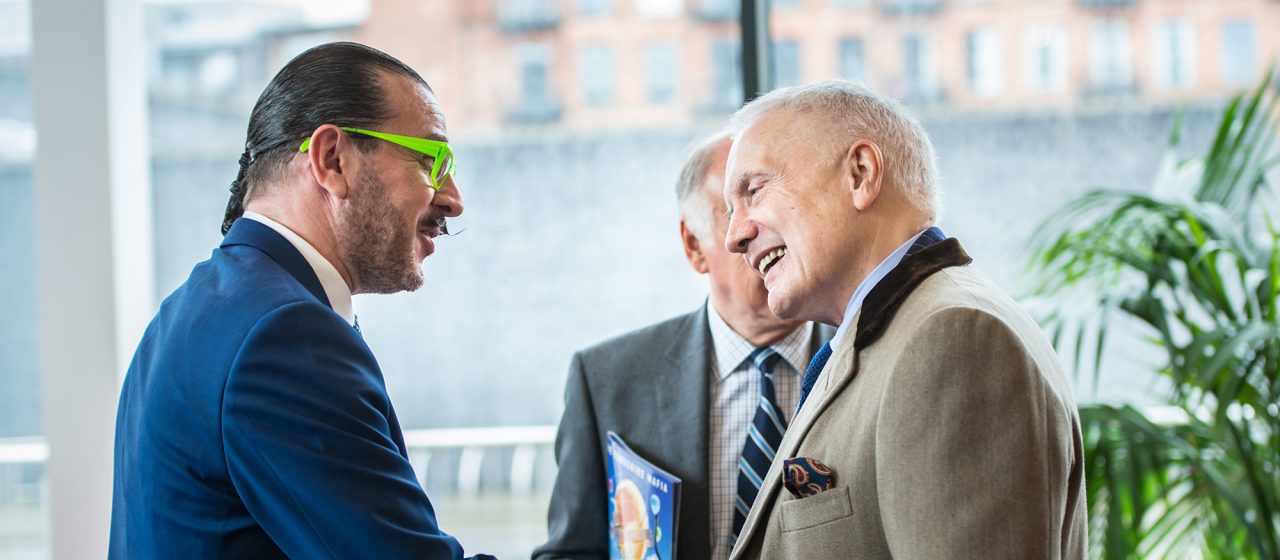 Straight goes back to the future with biblical billionaires
by The Yorkshire Mafia, Mar 29
Award-winning entrepreneur and Buy Yorkshire veteran, Jonathan Straight, will bring the bible bang up to date when he returns to the largest business to business Conference in the North to share an inspiring tip or two from one of the world's oldest books.
You could be forgiven for thinking that looking to the bible for business advice is perhaps not its most conventional use, but with unconventional being what Jonathan does best we're intrigued to hear all about his latest projects.
Choosing to open a somewhat different chapter from his previous business ventures, Jonathan has taken to the bible to study what we can learn from some of its wealthiest characters, and how these lessons can translate into success for companies today.
Jonathan comments: "I'd like to be clear, I'm not taking to the stage to preach and this certainly won't be a sermon but it takes content from one of the most famous books of all time and translates it into something we can use today.
"I am hoping that we can push all issues of belief and faith aside, and focus on the lessons that we can learn from some of the wealthiest biblical characters."
"With modern business increasingly dominated by technology, it's hard to envisage exactly how business was done back in biblical times. But when you strip all of the modern elements away, what you are left with are some core business lessons that are still as relevant today as they were back then."
Jonathan will take to the stage on the 17 May. For more details and to register your FREE place please visit the Buy Yorkshire website.