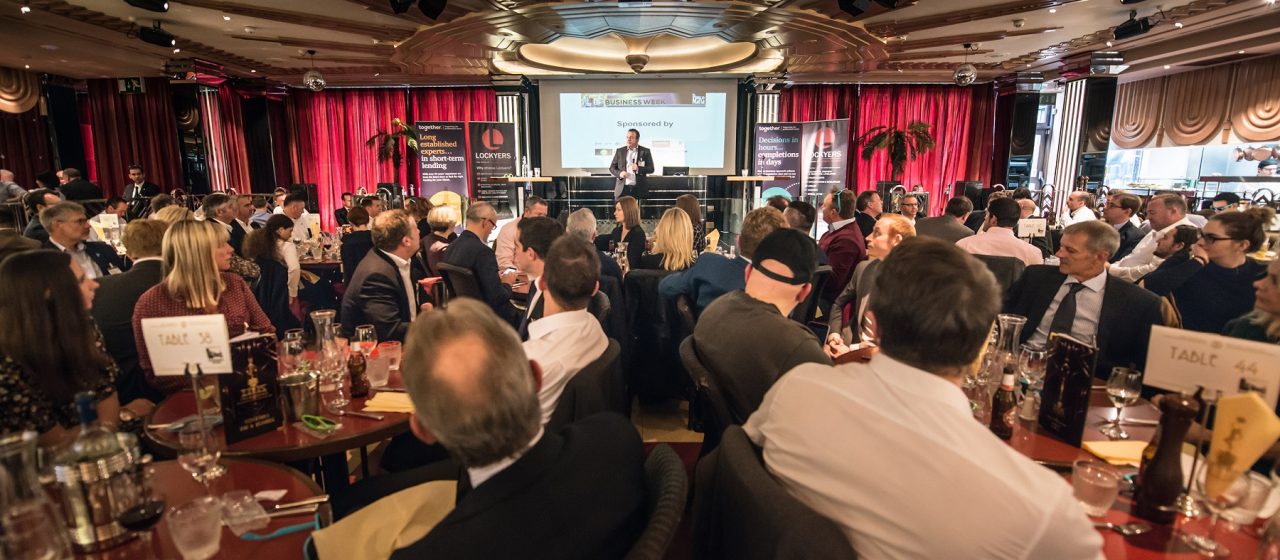 Sponsors Confirmed for Even Bigger and Better Leeds Business Lunch
by The Yorkshire Mafia , Oct 11
Preparations are well underway for one of the team's favourite events of the year, Leeds Business Lunch! Bringing together 230+ professionals from across the Leeds City Region and beyond, it's always a great opportunity to meet new people, learn more about the fantastic businesses in and around Leeds, and share all the latest with friends and acquaintances old and new.
With this year's event being even bigger and better than ever, it seems that the local business community are just as excited as us. Tickets have flown out of the door and our first release of tables sold out in a record 2 weeks, meaning we had to open up more spaces due to huge demand!
Once again taking a relaxed, informal format, people will take a little well-deserved time out from behind their desks, enjoy a delicious two course lunch and raise a glass to what has been another truly extraordinary year for our network.
What's more, in further exciting news, we have a trio of fantastic companies sponsoring the event this year – Mediaworks, Quantuma and Lockyers.
Mediaworks
Involved with Leeds Business Lunch for the very first time, Mediaworks is an award-winning digital marketing agency with a rapidly growing presence in the Yorkshire region. Boasting an impressive client list that includes Yorkshire Water, Ring Automotive and UK Greetings, the agency hopes to extend this growth further, helping companies to build their online presence and effectively communicate with their audiences.
Mediaworks suggests that, unlike other traditional media, the Online Marketing sector is expected to continue to grow throughout 2019 and into 2020. Commenting on the opportunity that this provides for UK businesses, Brett Jacobson, Managing Director of Mediaworks, comments:
"We believe businesses should be looking to allocate resource in impactful and measurable ways. What Brexit may contribute to is a re-structuring of advertising and channel spend, with an even greater focus on cost-effective, clearly measurable and impactful campaigns.
"Those who are willing to invest their marketing resources strategically during this time of uncertainty will benefit from an opportunity to capitalise upon potential hesitation by their competitors, attracting new audiences and gaining digital market share in the process.
"We're looking forward to speaking to businesses at the lunch and finding out about the challenges and opportunities that they face – hopefully through our experience and expertise we can share some insight of our own, too."
Quantuma
Having attended and experienced all that the lunch has to offer for the past two years, Quantuma were keen to get involved and sponsor this year. Having made a host of professional relationships at previous events, the team enjoyed the relaxed environment and saw the opportunity to network with Yorkshire's leading businesses.
As one of the UK's fastest growing business advisory firms, Quantuma advises its clients on a range of business transactions, resolving business disputes, mitigating risk and managing operational and financial challenges. Following a recent re-brand, the West Yorkshire based team are looking forward to getting together with fellow professional contacts, old and new and introducing them to their extended range of capabilities.
Speaking of the sponsorship, Quantuma's Yorkshire Office Managing Partner, Rehan Ahmed said:
"Sponsoring this lunch was a no brainer for us.  We merged our business with Quantuma earlier this year and we were keen to utilise the opportunity to re-acquaint ourselves with our contacts and to continue to develop awareness of the Quantuma brand amongst Yorkshire professionals.  What better place to do it than at the Yorkshire Mafia Leeds Business Lunch!"
Lockyers
Sponsoring Leeds Business Lunch for a third time, here at the YM we are thrilled to be working alongside Lockyers for another year. With values that directly align with our own, the award-winning commercial insurance broker, sees the importance of building a relationship with clients, offering a personal service which includes helping people through each step of the claims process.
Exemplifying all that people love about Yorkshire-based businesses, Lockyers are professional, straight-talking and deliver great value for money. Translating industry jargon into English, the team are always willing to go the extra mile for their clients.
On his predictions for the next 12 months, Lockyers Chairman, Jon Newall said:
"No matter what happens with Brexit, Leeds, as part of the Northern Powerhouse, will thrive. The Yorkshire business community has a knack of thriving in adversity…we're just too stubborn to give up!"
On that positive note from Jon, we will round up our latest announcement and prepare for the next – watch this space!