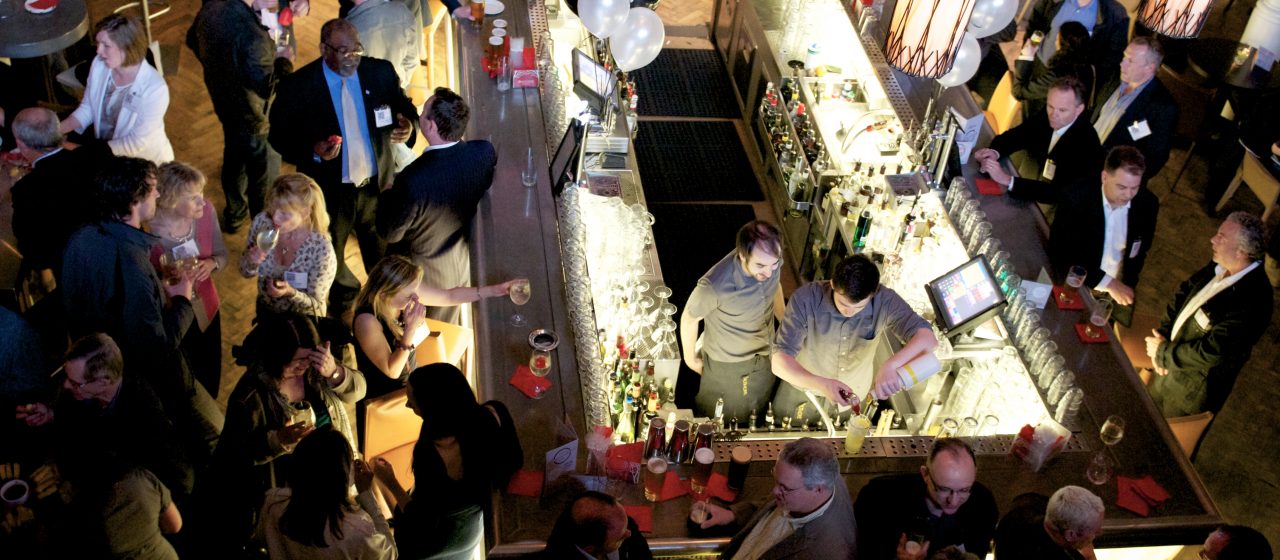 Setting Objectives for Events That Matter
by The Yorkshire Mafia , May 24
Anyone who's planned an event – either for business or pleasure – will know that it is a process which is full of surprises! Whether it's a conference attracting thousands of people or a smaller, more intimate gathering, there are guaranteed to be twists, turns and setbacks along the way.
When things go wrong it can be easy to become frustrated and disheartened, however sitting down and putting clear objectives in place from the very start is a great way to maintain focus and keep your event on track.
As an organisation that has delivered hundreds of events over the years, including the largest business to business conference in the North, we've put together a few hints and tips which we hope will help you to maintain momentum at every stage of your planning process.
Putting clear targets in place often gives the organiser a goal to focus on. This can also help with messaging when you are promoting the event and encouraging the right people to come along. Here are a few questions to ask so that you can deliver against your objectives:
Who will the event appeal to and what is the incentive to attend?
How will you go about attracting those people to come along and where can tickets be purchased?
What point of difference do you have and what makes this event different to anything else that is out there?
Will a speaker add value to your intended target audience or is it an unnecessary cost?
What do you hope to achieve from the event, and what message do you want your attendees to take away with them?
If your targets are clear and realistic from the start, you'll certainly be thanking yourself throughout the planning process!
It's often the case that the success of an event is measured on how many 'bums on seats' you get through the door. This isn't the only measure – it's very important to ensure that your target audience is the room – but it's usually fair to say the more people that come along the better the event will be and certainly the atmosphere will be more vibrant.
What you need to decide is realistically how many people would you like to attract and what figure would define success to you and your stakeholders? Remember not to over promise; setting your sights too high – particularly in year one – is not only a recipe for disappointment but, when the targets can't be met, this is also a sure-fire way to take all of the fun out of planning and create a negative atmosphere.
Think about the message that you want your audience to take away and the call to action if there is one. Keep it simple and make sure that it comes across loud and clear but be careful, people don't like being 'sold at' and that is often a hurdle that event planners find really challenging.
Events are a perfect platform for branding and that can be all that is required. We have found that a subtle approach works best. Give people the chance to listen, learn and then ask questions. Don't just jump in with an elevator pitch straight away or you run the risk of your audience being disengaged for the rest of the event.
Events should deliver a return but that's not always easy. When you think about the commercials, again, be realistic. Decide whether you will have sponsorship in place, a ticket price, sales on the day or exhibition stands – but always remember the other important outcomes of the event too.
Remember, keeping clear measures for success and having targets in mind from the start will ensure that you can maintain momentum no matter what is thrown your way.
Here at The Yorkshire Mafia we have a network of 22,000 highly engaged key decision makers at our fingertips. Our Event Promotion Campaign is the perfect platform for you to reach your target attendees and drive footfall to your events, making the planning all worth it! Further information can be found on our marketing page or by calling a member of the team on 0113 323 6400.