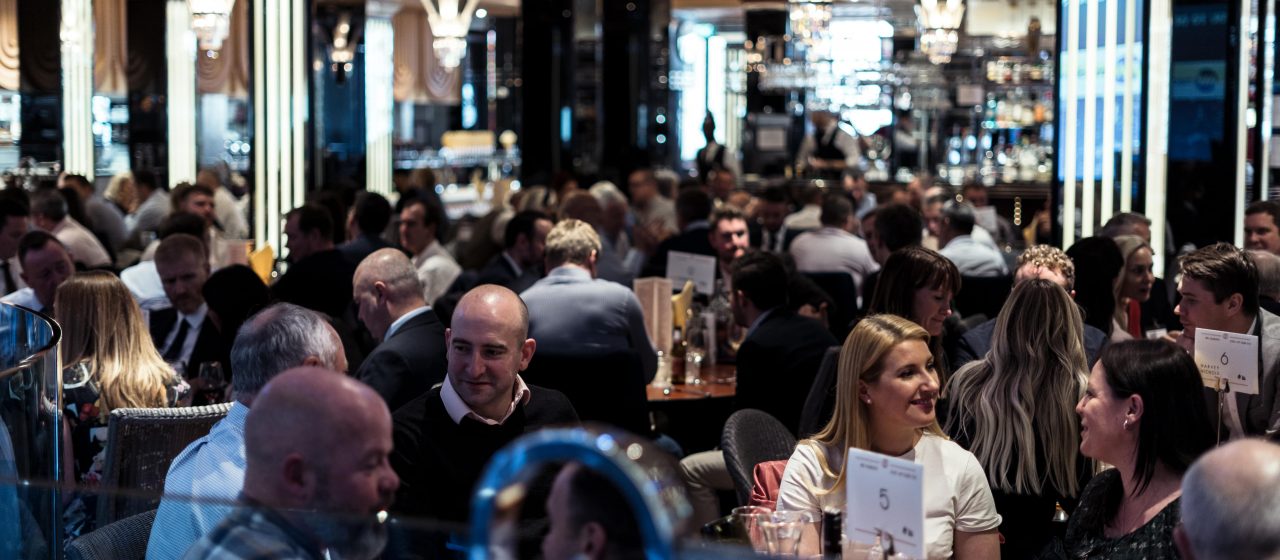 Offering Support and Sharing Success
by The Yorkshire Mafia , Oct 31
As many people will know, the Yorkshire Mafia (YM) started out as a LinkedIn Group. The idea was simple; create a business community that had a shared vision, to prove that we are all stronger together.
Fast forward eleven years and it seems like a lifetime ago, yet the principles of the YM are still the same. Things have evolved, with a year-round schedule of events complementing the activity within the Group online.
Bringing thousands of people together in person means that we can facilitate introductions and make connections between those that have shared interests. This in turn leads to meaningful discussions, which we feel is far more productive than thrusting business cards at one another.
What makes the YM so powerful is the strength of the relationships that the Group has nurtured over the last decade. Jon Newall, Chairman of Lockyer Insurance, joined the YM back in 2008 and has made some life-long friends.
The award-winning insurance broker now sponsors several events in the year-round programme, becoming a champion and benefitting from the return on investment that can be achieved as a result.
Jon comments: "When I first heard about the YM, like many others, I raised an eyebrow. What was the purpose of the group and how was it going to benefit me and my business? The truth is that at this time there was nothing quite like it and it quickly became apparent that the difference was in action.
"Where other groups have failed, the YM was putting its efforts into making things happen. The numbers were visible for all to see and with more than 22,000 members on the LinkedIn group, the demand for something new was clearly there.
"When I went along to one of the first ever drinks evenings in Leeds there were literally hundreds of people sharing a drink and having a chat, no more or less than that. The format was less formal than other events and there was no pressure to refer – in fact, quite the opposite. The rules were simple; don't sell. And it worked.
"I have met a number of people through the YM that I now consider to be some of the closest friends I have. I've made connections that have delivered commercial benefit but more importantly I have a network that I can call upon and that I trust.
"Owning a business is often compared to riding a rollercoaster, and I can see why this analogy is made, but if you make the most of the highs then the lows don't seem so bad. Taking people along for the ride just makes it all the more thrilling and that is what the YM allows you to do.
"Seeing how successful the Group had become, we decided to sponsor the Leeds Business Lunch. Attracting hundreds of people, the benefits were obvious to us and we added some personality by giving everyone that attended a free gift.
"This year will be the fourth year we have been a sponsor of Leeds Business Lunch. It's a great event and gives us chance to meet with contacts old and new and to enjoy a delicious three-course meal and a few drinks in the process.
"Some people turned their nose up when they heard about the no selling rule, questioning the validity of the Group given that there were no targets for each member, but the truth is that they aren't needed.
"When everyone has a shared objective to prove that we are stronger together, it takes away the forced associations that can often come from referral groups. There's no need to worry about passing on a lead, you simply get to know each other and if there is an opportunity to work together then great – otherwise, enjoy your meal and your drinks.
"The other thing that really made the YM stand out for me was the focus on charitable giving and social mobility. Knowing that there are so many members, Geoff set about creating a number of challenges that would raise thousands for worthy causes.
"Trekking across the Sahara Desert isn't what you expect from a business community but that's what we did and then there was Ho, Ho, Homeless which not only raised money and provided materials for rough sleepers during some of the coldest nights of the year but it also gave a voice to people that can often be forgotten.
"It can be difficult to measure the return on investment from 'networking' but with the YM the opportunities throughout the year to meet and to engage in meaningful conversations both online and in person with other business owners cannot be underestimated.
"I have been a part of this Group for more than a decade and intend to be involved for many years to come."
For further information about the Yorkshire Mafia (YM), its events programme and opportunities to become a sponsor, please email events@theyorkshiremafia or call Janie or Ed on tel 0113 3236400