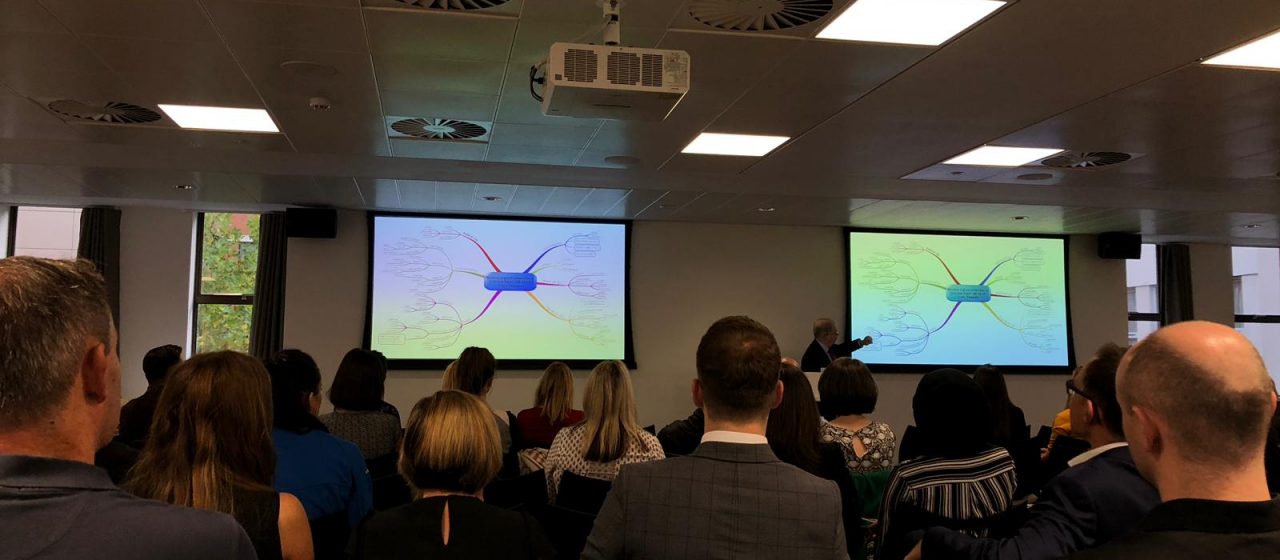 Networking for Beginners
by Halston Marketing, Nov 08
During our first month with Halston Marketing, the importance of networking was made clear to us. We had little experience in networking when we were employed at Halston Marketing, and knew we had to hone and grow our skills. That's why, as Leeds Business Week rapidly approached, we signed up to a number of networking-focussed talks and events and made this our priority.
Personality is key
Networking is one of the most important business skills in a professional armoury. It is therefore essential in forming, building and developing relationships within business. Speakers at events agreed – face-to-face networking has never been more important in the digital age. Why? You can't judge a person's likability online. People buy the person before they buy the service. This makes personality key.
One talk, titled "Become a Great Networker in Just One Hour!" was presented by Colin Tweedie of CJT Consulting. Throughout the hour, Tweedie highlighted the importance of other personable traits: a memorable handshake, smart appearance and having a backlog of small-talk conversation topics to hand. Most importantly, he addressed how those with anxiety might approach networking.
Flaws into flattery
For future networking events, Tweedie encouraged nervous speakers in the audience to approach networking pros in a strategic move that can help to quell their fears.
By approaching seasoned conversationalists, shyness can be manipulated into a move of flattery. It turns out, shy people make great listeners, and there's nothing people love more than talking about themselves, he says. Just be sure to slip their name into the conversation a few times – a person's name is the "sweetest and most important sound" to a networker.
Tweedie's information is essential to those of us just starting out in our careers. Confidence in networking is built over time, but it's okay for people to twist any existing anxieties into benefits.
Practice makes perfect
To wrap up a successful week of Leeds Business Week events was the Big Drinks Evening. Held at Chaophraya, this was a great opportunity to practice the skills we had been taught.
We chose to utilise Tweedie's advice – remain casual, confident and twist any nerves into advantages. Success followed, and conversation flowed through the evening.
Despite nerves and fears, all it takes is a good handshake, a bit of self-confidence and a few tricks of the trade.
Read the original article

on halston.marketing