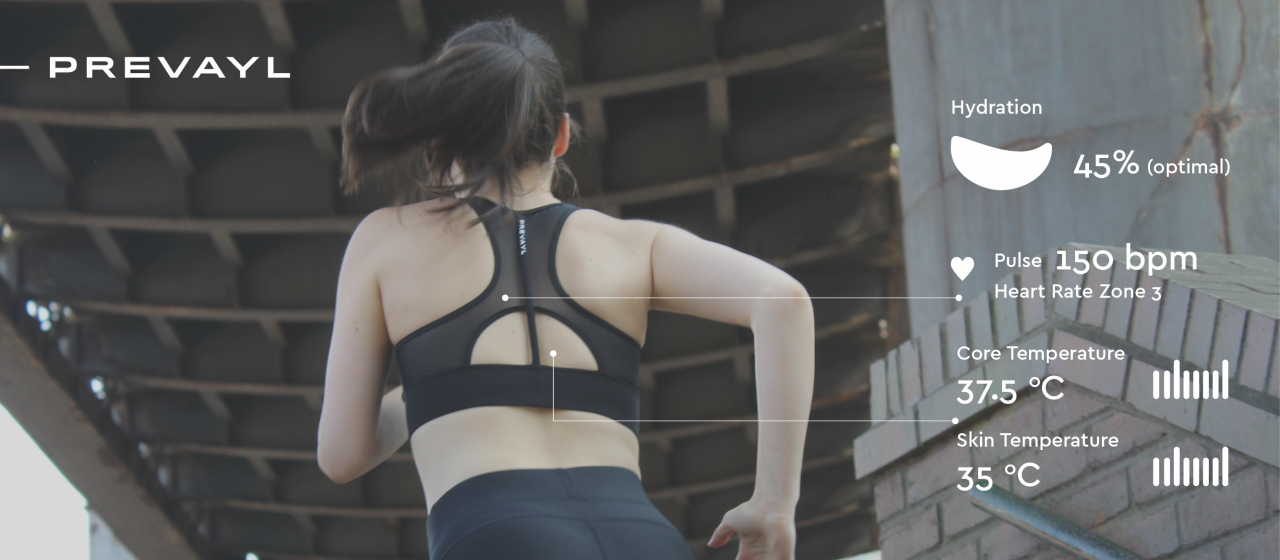 Lockdown Stories: Adam Crofts, Prevayl
by Janie Gonsalez, The Yorkshire Mafia, Aug 20
If 2020 has taught us anything, it's that businesses cannot afford to stand still. While many companies – and whole sectors – have been forced to shut up shop and furlough staff in order to survive, there is also the notion that now more than ever, we must be innovative and make bigger and bolder decisions in order to bounce back during these unprecedented times.
This is something which Manchester tech start-up Prevayl are familiar with. Having launched only 15 months ago, they have just opened their doors to a new R&D facility in Manchester city centre, and their ground-breaking smart clothing is set to disrupt the world of wearable tech as we know it.
I caught up with CEO Adam Crofts to learn more about their journey so far – and find out what's coming next.
The future is now
Up to now our experience of wearable tech has been nowhere near what's to come. Adam tells me that people are soon going to be able to interact with wearable technology in a way that they haven't before. He says it's no longer just an idea; it's there and it works – and it's going to be affordable.
Responding to consumer demands and the need for people to take greater ownership over their data, particularly looking ahead to a post-COVID world, Prevayl has created a clothing line which is not only wearable on a daily basis, but where the technology is embedded as a 'second skin'. This provides the interface for wearers to own and understand their own health data, and use it to inform decisions which will, ultimately, improve their health and performance.
Up to now, wearable technology has focused predominantly on niche healthcare and sports, which Adam claims isn't relevant or understandable to anyone in the mass consumer market. Prevayl set out to change this, with a product that is not only wearable but has real-world implications which do not end at athleisure – but extend to the world of healthcare, defence and insurance, to name but a few.
Having made it through the other side of lockdown and with the future firmly in sight, I asked Adam what his key takeaways from the experience would be, and what advice he would give to other business leaders navigating through these uncertain times:
Be agile!
Throughout the lockdown we've all been forced to become a more agile version of our working selves. Adam says part of the fun of being a start-up is having this ability, one which has been central to Prevayl's journey.
He believes that the rigidity and formality of the '9-5' can be replaced by a creative and flexible approach to how teams work – providing that everyone is aligned and working toward the same vision, and individual circumstances are being taken into consideration.
In order to be successful with this, it's important to maintain regular communication, build a high level of trust, set clear targets and to always celebrate wins along the way!
Plan ahead
Some situations can't be predicted, and it's fair to say that COVID-19 took the business world largely by surprise. But, Adam says that foresight and planning ahead must be part of any strategy – especially if a business is to adapt to situations as quickly as possible.
The team at Prevayl carefully monitored the unfolding situation with COVID-19 and reacted quickly to early developments so that they were well equipped to continue with product development throughout the lockdown.
This led to them utilising their R&D space effectively – an innovative area which quickly became the "heart" of the company.
Keep focused
Adam says that in this 'always-on' world, it's easy to get overwhelmed by the noise and pursue avenues which can potentially distract from your overall goals. Part of what the lockdown did for Prevayl, was to give them a moment of reflection and a chance to focus their attention and energy on the key avenues to explore, ensuring that their goals were always at the forefront of each choice.
And finally, what's next for Prevayl? Adam tells me that in the next 6-12 months the team are going to be looking at the company from an outsider's perspective in order to distribute content which answers the key questions around the products and their capabilities, demonstrates how they will work in real life and shows customers exactly what improvements they can offer within their daily lives.
Watch this space…