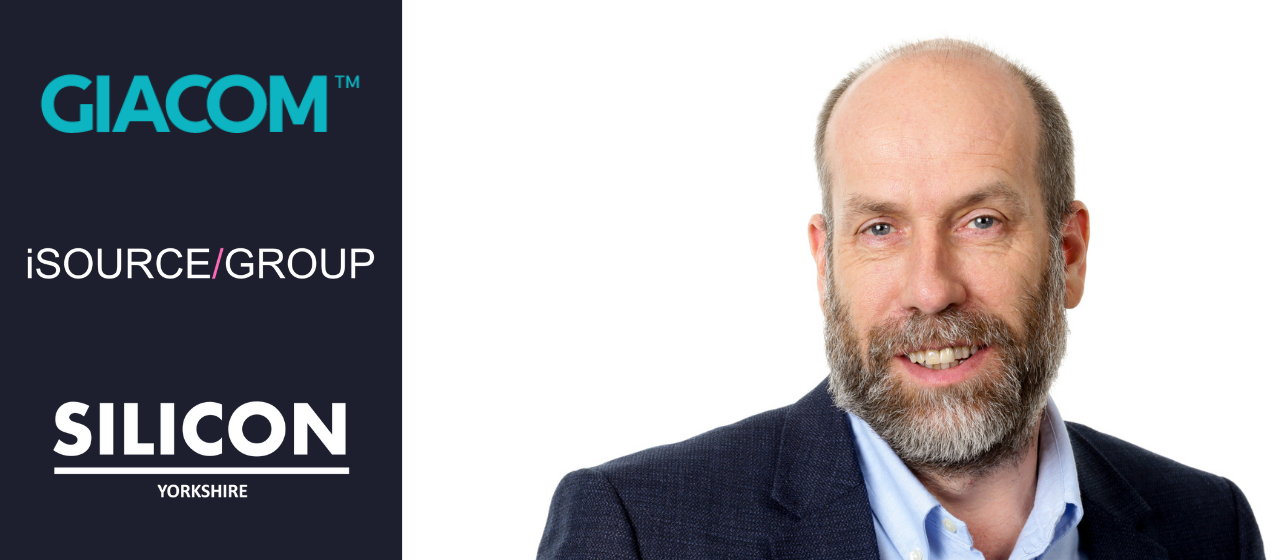 Lockdown Stories: Steven Law, CTO at Giacom
by The Yorkshire Mafia , Jan 15
With a long and varied career in technology leadership, from start-ups and high growth businesses, as well as some time in Silicon Valley and with gaming companies, Steven Law knows a thing or two about what is needed to become a success in tech.
We caught up with him about his experiences during the pandemic and what lessons he has learnt as Giacom and IT businesses across the world were put to the test with remote working.
Steven comments: "We've been fortunate overall. Much of what we do is selling tools that support businesses being able to work remotely, such as Microsoft Teams, virtual servers and cloud-based security solutions. Basically, the tools our customers and their clients need to be able to work from home.
"Despite having the specialisms in place, the complete overnight move to remote working was still a huge upheaval for us. It was unprecedented for everyone; our customers and all of the SMEs that they look after. Many of those businesses thought they would never be able to support remote working.
"As a small local business, working together all on one floor in the office felt like it was a real advantage. We have invested significantly over the years in building a great environment and capability in our workspace. Happily, we didn't miss a beat with the move to going remote and being totally enabled by technology.
"Just five years ago, when I was working with teams abroad, it was very challenging. The quality of video calls and telecoms just wasn't there, but today with products like Microsoft Teams the experience has been transformed."
As the CTO of Giacom, Steven leads the software development, technology and infrastructure, and product teams. He joined the business during a period of accelerated growth to build the tech teams and the software engineering processes and practices that were already in place to support the company's positive trajectory.
Steven comments: "I'm a firm believer that building great software requires great people. Software engineering and building complex tech products is a hard job, it requires smart people who enjoy what they do. They need to be focused and want to do it, so a really important element of my role is building the team.
"Our customers are IT businesses who provide managed services and specialised IT support to SMEs. Through our Cloud Market, Giacom connects ITCs with a range of cloud software that they need to support the IT needs of their customers. This could be from email, security, back up, voice and collaboration software to virtual servers running in Azure.
"Thankfully, the plans we had in place worked and we managed the move to remote working overnight without impacting our service levels. No different to the IT teams in most businesses and our customers, it took some herculean efforts by the employees here. That said, we had everyone up and running at home and because we already used a lot of the tools we sell, we had an easier job than many."
As well as having everything in place to move to a model that would support remote working, Steven explains that the business has been very resilient during what could have been some very challenging times.
He comments: "We have been lucky through the pandemic to date. We didn't have to furlough any team members and saw continued growth. That's partly because we are cloud specialists, so we didn't experience any of the hardware supply chain issues or fall in demand that some more traditional distributors might have seen.
"Additionally, the organisations our customers look after are spread across every industry, so we had no major exposure to hospitality or retail, as an example. Most of our customers had organisations they look after who furloughed team members, but overall, our non-vertical SME focus limited the impact of hard-hit industries on our business."
As an IT business providing software to organisations across a range of sectors, Giacom has seen first-hand how access to technology has become a necessity to companies of all sizes and a lifeline for many.
With the move to home-based working, security has become a top priority with risks increasing significantly as employees use a range of devices and levels of connectivity depending on their set up and location.
Steven comments: "Staying connected and working productively has been a real priority for us during the pandemic. Furthermore, we have been trying to explain that cybersecurity matters more than ever right now too.
"While services like VPNs, firewalls, and single-sign-on go a long way to keeping users safe, awareness needs to be at an all-time high here and now. Threats to companies come in all shapes and sizes and range from hacking networks to the most obvious forms of email-based attacks – phishing.
"This is massive and is growing, with viruses attached to emails providing the simplest way to access people's systems. Effective protection means having effective controls around email. Phishing is so easy to do and hard to defend against, and Covid-19 has ramped up the risk.
"Furloughed and remote staff immediately provide a tempting target group for attackers, whose motives are simply monetary gain, and sometimes through extortion. The weakest link in all security breaches is humans. We often do things without thinking, especially in the unusual times we're in, so putting a security policy in place is essential."
As new approaches to work have had to be adopted in order for businesses to remain productive and to meet with the needs of customers, Steven explains why he thinks that some changes will become permanent.
He concludes: "I definitely think remote working will become a permanent, irreversible change for a lot of businesses. Of course, some organisations will still have offices and people working in them, but for a significant number, remote or hybrid working will be a big part of their future.
"We'll be building our product offering, service and IT with that in mind, introducing the tools our customers and their clients need to be efficient, effective and happy, enabled by cloud software solutions."
For further details about Giacom and the products and services it offers, please visit: https://giacom.blog/