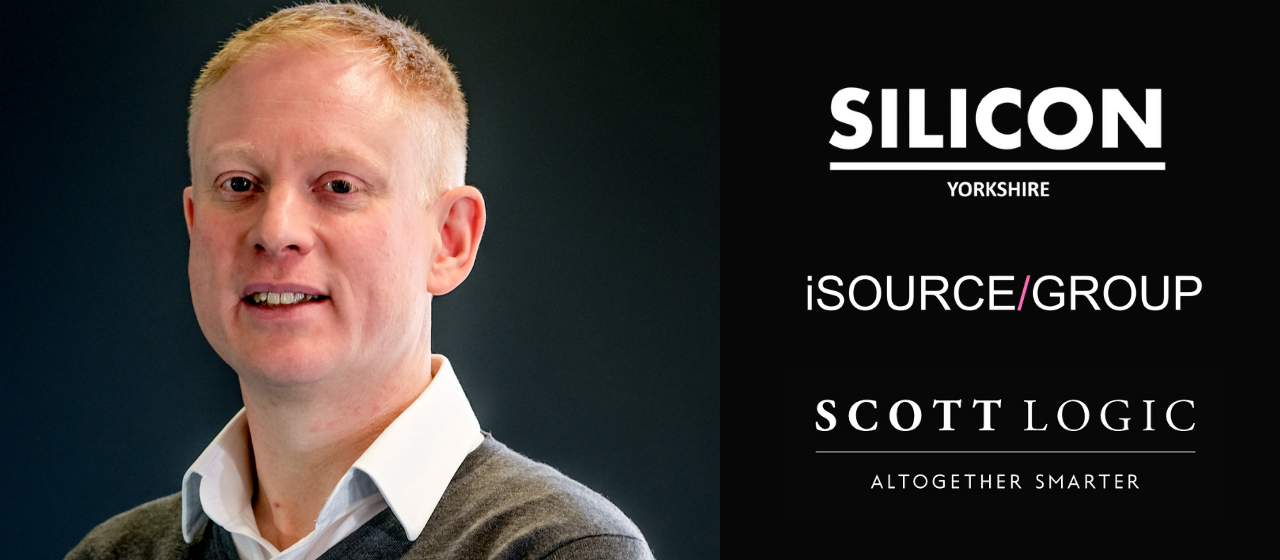 Lockdown Stories: Nigel Wilson, Director and General Manager of Scott Logic
by The Yorkshire Mafia , Jan 26
BUSINESS DATA AND APPLICATIONS BELONG IN THE CLOUD, NOT ON PREMISES.
With a degree in Microelectronics and Software Engineering from Newcastle University, it was clear that Nigel Wilson's curiosity into everything technical would help to navigate his own career trajectory.
Spurred on by an interest into how things actually work, Nigel entered the tech sector by holding several software development roles as part of a graduate training scheme at Logica.
After transitioning to more digital-centric positions during the dot com boom, Nigel eventually returned to technology consultancy where he has been focusing on delivering innovative and complex bespoke software solutions for more than 15 years.
Becoming a Tech Leader
Today, Nigel certainly has his hands full as Director and General Manager of Scott Logic. Leading a team of high calibre technologists, software designers and delivery specialists, he works with clients mainly in the Public Sector, Financial Services, Energy Trading and Capital Markets.
With such a wealth of experience, witnessing first-hand the evolution of the marketplace over the last 20 years, Nigel reveals how the pandemic has "accelerated" the necessity for businesses to adopt new innovations if they wish "to reach their true potential."
He comments: "Technology is the driving force behind all businesses now and this has only accelerated as a result of the pandemic. We are working at the heart of digital transformation and allowing our clients to reach their true potential. It's exciting, varied, dynamic and challenging – in a good way – working in Scott Logic.
"We are also very fortunate to be in the sector we are in. Uncertainty and change generally creates work for consultancies and the COVID-19 pandemic is no exception here. Clients are, out of necessity, having to quickly implement their digital transformation programmes and increase their adoption of technologies like Cloud.
"Market volatility has created more volume on technology for our Capital Market clients, while the demands on the NHS and all public sector services has created more work for our government contacts too."
Managing Remote Relationships
Despite having a business model that can adapt relatively quickly, Nigel admits that he was initially very worried about the long-term impact the nationwide lockdown would have on Scott Logic's future growth plans, especially when it came to forging new relationships.
He explains: "Most of our work is about delivering software remotely for our clients from our regional development centres. This is how the business was set up. So, the main change was getting our people to do this from home rather than the office.
"While tasks can be performed from home, relationships are built socially. I was initially very worried at the start of lockdown that it would not be possible to get new teams together and form new client relationships in lockdown.
"However, our clients have adapted as well as we have, and we have been in successful both in growing existing accounts and winning work with new clients, forming excellent working relationships in the process. And we have proactively addressed the challenge of onboarding new teams in lockdown, cultivating a repeatable approach to setting up teams for success – via our blog, we're sharing the outputs from this in case it's useful to other organisations."
"The key to our success over the last 15 years has been our focus on our people and attracting and retaining top talent. A core part of this strategy is our very active graduate programme and the strong links with Universities local to our office locations.
"It was great to recently open the Scott Logic Lecture Theatre in Durham University's amazing new campus. Having this visibility and presence has certainly supported our profile as an employer, attracting the next generation of tech experts."
Embracing Change to Prepare for a Positive Future
As this global pandemic continued to force entire industries to evolve, it became clear that many businesses needed to completely alter operational processes, conduct department restructures and embrace new technologies in order to survive.
For Nigel, he believes that Scott Logic's services have remained largely uncompromised throughout this period due to its proactive preparation, ability to act fast and the way in which it put a robust structure in place to ensure continuity with clients and its own workforce remains uninterrupted.
He comments: "Although it was a shock to the system when we went into lockdown, we were ready. It was obvious from the situation in China and mainland Europe where we were heading. We rehearsed remote working across the business to test our systems in the two weeks before lockdown was declared.
"We created some new ways of working to manage the evolving situation. This allowed us to make fast decisions and communicate with our people and clients. Although it wasn't always easy, and we didn't get everything right first time, we have certainly put the necessary processes into practice.
"I know we are stronger as a result too. The pressure of the senior team working so intensely together has allowed us to grow as a group. Our senior leadership team has met first thing every morning since the pandemic started. We are agile, able to adapt to change and to meet with the needs of our employees and clients."
Decoupling IT from the Physical Office
Like many other organisations, managing such a seismic shift to the way the business had to operate, as well as taking the time to consider the impact it would have on the lives of those at the company, presented numerous challenges.
But Nigel believes that this experience should teach senior leaders, especially within the IT sector, that many traditional business practices need to be updated. This is especially evident in the wide-ranging benefits that technology now provides.
He explains: "I don't really like the term "new normal" as there will continue to be change. None of us can afford to take a fixed view of the future. From an IT perspective, Cloud, Security and APIs are going to continue to underpin a lot of the work we do for clients. As ever, data will continue to play a crucial role for businesses to gain insights into their performance and the market.
"I also think the key thing to address is decoupling IT from the physical office. Long gone are the days of a company network woven into the fabric of the business infrastructure. Employees need appropriate devices to allow working from anywhere. Business data and applications belong in the Cloud, not on premises. We all need to embrace perimeter-less security."
Building Social Capital Online  
That being said, Nigel and the other members of the senior team knew that they had to find appropriate alternatives to replace the positive human interactions between clients and staff. This is something that has historically played a major role in the success of Scott Logic.
He comments: "I'd assumed that it would be difficult to establish new teams, client relationships and start new projects in lockdown. Clearly it wasn't as easy as personal interactions, however we have done it. We created specific initiatives to look at these issues and how to retain the social fabric of the business, whilst not physically present in the office.
"Virtual methods of building social capital are not a complete substitute for the real thing but can go a long way with some creative thinking and support."
Managing Staff Wellbeing
With the added strain of managing a company-wide transition to home working, Nigel ensured that a conscious effort was made to keep his clients and employees updated, not just on business matters, but to also check on their own personal wellbeing during these challenging times.
He explains: "The main area of focus has been to maintain regular contact and ensure we are checking in with each other, not just about the task in hand but also from a wellbeing perspective. There is of course a need to make use of new tools and techniques, but the most important thing is maintaining good relationships.
"The other key thing to recognise is everyone's individual needs during this difficult time. Some live alone, others have young families to care for, and there are those trying to attend to home schooling. As best as possible, you need to try and accommodate these circumstances."
Be Prepared and Open Minded  
As uncertainty still clouds the future of the global marketplace, it is impossible to predict what will come of the year ahead. With a renewed sense of optimism, Nigel urges others to be prepared and open as the fight against the Covid-19 outbreak remains ongoing.
Nigel comments:
"Remain open minded and flexible to respond to change quickly. Take time for yourself to recharge and regain perspective and look after your wellbeing. Continue to be honest and transparent with your people about the challenges and the actions to tackle them. Trust in your team and allow them the space to step up and resolve problems in a safe space."
For further information about Scott Logic and how it delivers pragmatic solutions to complex software challenges, please visit: Scott Logic – Altogether Smarter