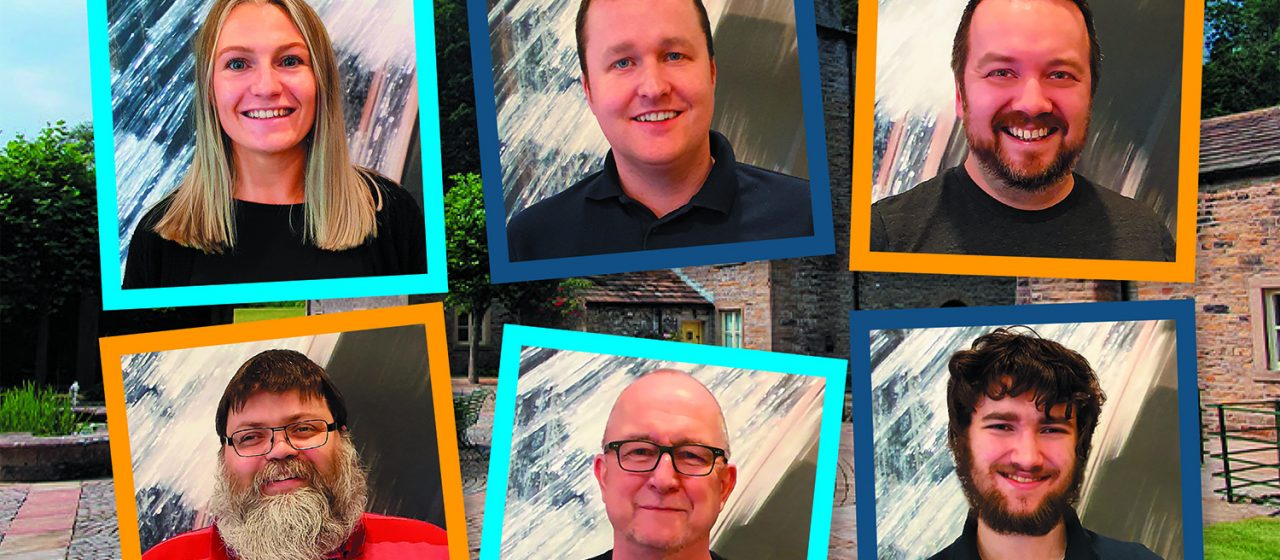 Lockdown Stories: Mark Gash, AdaptiVLE
by The Yorkshire Mafia , Aug 24
Amid the stories of hardship which have tainted businesses large and small of late, there are some heartening examples of those who were able to diversify their offering and successfully weather the Covid storm.
Despite various challenges along the way, online training provider, AdaptiVLE, were one such business who took a leap of faith, changing their marketing message to resonate with the influx of companies learning to adapt to unfamiliar online territory for the very first time.
Along with the offer of free Zoom and Google training to organisations in the local area, this small change in messaging saw the company continue to thrive, welcoming new clients from outside of its usual customer base. That's not to say that there weren't challenges too. Like many others, the business was not exempt from the inevitable cancellations which impacted the face-to-face training element of their offering.
However, with a little optimism, lots of know-how and a promise to 'practise what they preach', the team is leaving lockdown on a high, and with a new team member too!
We chatted to AdaptiVLE Ltd's Creative & Marketing Lead, Mark Gash, to learn more about the company's own, 'lockdown story', and the many lessons learnt along the way.
Do what's right for 'your' business
Just like businesses, lockdown journeys are all different. As online training developers, the team at AdaptiVLE were fortunate to have the technology and 'know how' necessary to run businesses online – this influenced the decisions that were made when lockdown kicked in.
"Our feeling was that if we shuttered the business and furloughed staff, there wouldn't be a business to come back to. So, rather than hide, we innovated; using our skills to adapt, help others and thrive."
Focus on the positives
Though many of the company's clients furloughed staff and effectively closed down, others chose to put their energy into online services. These clients became a key focus for AdaptiVLE and have kept the team busy throughout.
One surprise was the fact that work came in from unexpected places, with one of the company's success stories relating to an international charity which had been devastated by the pandemic. As an organisation which runs camps for children suffering from illness, due to government restrictions the events were unable to operate in the usual way.
With AdaptiVLE's help, within 7 weeks, the client was welcoming children to virtual camps complete with games, fireside chats, group meals and educational activities – all from the comfort and safety of their own homes.
Take the learnings out of lockdown
For Mark and the team, working remotely saw them start to use project management software for the very first time. Despite some initial reservations, Mark confirms that this particular tool has turned out to be a lifesaver!
Though many of the team have begun transitioning back into the office, given its success, it's a technology that the business will continue to utilise long after lockdown.
Meetings have also become more efficient after 'Zoom fatigue' well and truly set in – "as much as we love discussing the weather and what our clients are cooking on their BBQ that evening, lengthy small talk really impacts on your working day."
Sharing that the team have learned to "get to the point" more quickly, this has had a positive impact on individual outputs which will only continue to support the thriving business in the future.
Take pleasure in real-life office banter
For many of us, being away from the office has demonstrated just how valuable real-life interactions are for morale, productivity and all-round happiness.
This is something that Mark agrees with – he'll never take the office banter over a bacon sandwich for granted again! In fact, he's pleased to report that the social aspect of the business is back once more – driven by the re-opening of McDonalds, of course!
Appreciate the small things which, it turns out, are actually much bigger things!
Having all been forced into rather unnatural working scenarios, one of the personal things that Mark has taken from his time at home is a newfound appreciation for his wife – who, he says, has a certain knack for entertaining the couple's daughter, while also holding down a successful career as a solicitor.
Juggling childcare around working life saw the couple share childcare whilst also working on their respective careers – not an easy task, but one that I'm sure many of us can relate to!
Keep going
When asked about the words of advice that Mark would share with others based on his experiences during lockdown, he responds with a simple "keep going".
"Nobody wants to see their business fail and there is so much help out there. Building a network of contacts means that you're never more than a phone call or email away from somebody who can help or support you. We lost clients at the start of this but welcomed even more aboard. Most of those were gained through people we already knew and word of mouth. One of our largest new accounts actually came from the Yorkshire Mafia LinkedIn group!"
Well Mark, we don't like to blow our own trumpet but….