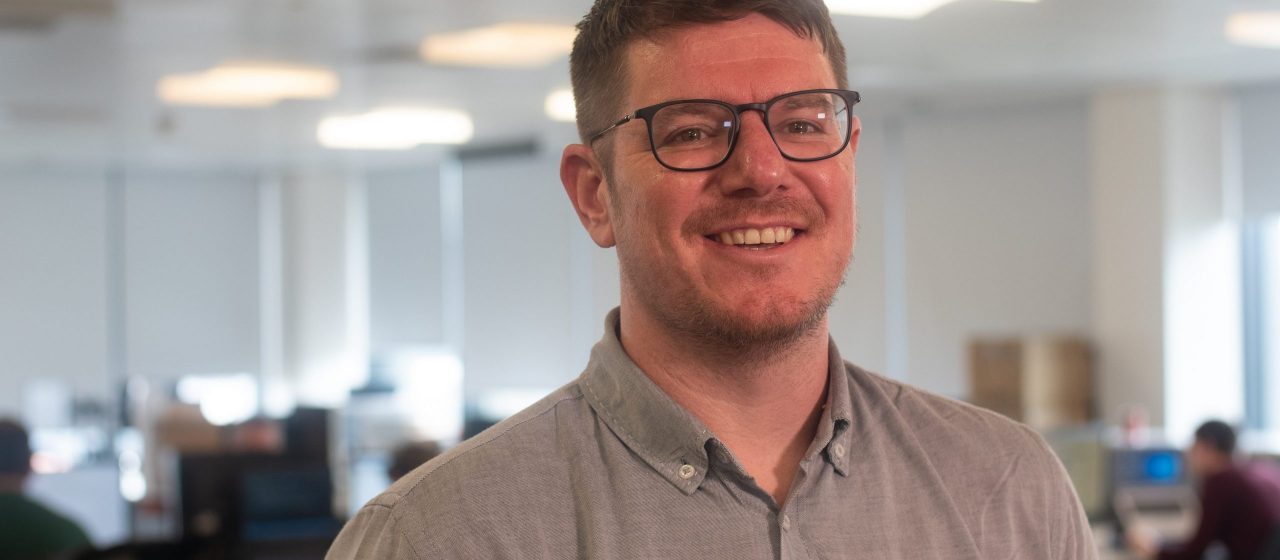 Lockdown Stories: Jonty Abbott, FluidIT
by The Yorkshire Mafia , Aug 28
As this chaotic year continues to indiscriminately change the global marketplace, businesses of all sizes here in Yorkshire are being forced to adapt and evolve during these unprecedented times.
Despite the sudden disruption caused by the lockdown, IT and digital management consultancy, FluidIT, were quick to implement agile working practices to ensure every employee and their clients knew it was business as usual even as they adapted to the 'new normal'.
In addition to taking a proactive approach to managing the limitations brought on by Covid, FluidIT's willingness to modify the delivery of its services on a virtual basis proved fruitful. Not only did the consultancy ensure its services remained uncompromised, but the efficiency of this approach also secured FluidIT new business wins during this time.
That being said, there were definitely challenges along the way too. Like many other businesses in the region, FluidIT was forced to re-evaluate and repurpose many future business development plans due to the restrictions the lockdown imposed.
In order to find out how the consultancy was able to navigate through this global pandemic and gain some valuable insight into the what lessons have been learned, we recently chatted with FluidIT's co-founder and managing director, Jonty Abbott.
Taking a proactive approach
With preparations in place to begin an exciting journey at FluidIT, which included the launch of a rebrand and the formation of "the company's strongest plan to date ahead of the new financial year", it is safe to say that the lockdown couldn't have come at a busier time for the team!
"In the last 12 months extensive work had been carried out on the design of a new brand, in terms of how it represented our company. So, in March, we had a new brand ready to launch, a new plan ready to be implemented, we had turned two long term collaborators into directors of the business and were ready to push for growth. Then lockdown hit!"
Although the business community was engulfed with widespread uncertainty, the FluidIT team "initially moved very quickly" into a homeworking operation. Before long, the team realised that the delivery of their services had to adapt especially after seeing core initiatives with clients being "put on hold".
Be adaptable
Not resting on their laurels, Jonty explains: "Soon after, we delivered our first completely virtual requirements gathering workshop. We implemented new technology to support this, and the feedback we received was that 'it's as good as being in the room'."
So good in fact that FluidIT successfully secured a brand-new client without ever actually meeting them in person. Realising how effective and efficient this approach can be, the team quickly began to implement the same strategy for their current client base.
"Following on from that success, we put the focus on our existing clients. At this point we knew then that we could work from home without experiencing any issues, that we could continue to deliver the work that is expected of us and in some cases do the work even better."
It also quickly became apparent that the services FluidIT provided had a much more meaningful impact on its clients. Not only was the company able to provide IT and digital transformation support remotely, but it also acted as a beacon of hope.
"We knew then that we could reassure our clients that everything was going to be ok, we told them that 'you will be ok with us and we know what we are doing'. As clients got over the initial shock of the situation, they then realised that this was the perfect time to implement some changes. So, after a lowish April, work began to pick up in May and then we had one of our best months in June!"
Continuity through communications
As many businesses will have experienced during this time, regular and robust communications are crucial to maintaining business continuity. As for FluidIT, this didn't just apply when engaging with clients, but the senior team has made concerted efforts with internal comms as well.
"People were worried about being visible, so we spoke with the team about the importance of being engaged. Our team had to build a rapport and relationship with clients, so being visible was very important.
"We also started an all-hands-on call. This runs for half an hour every week without fail. We use these opportunities to give an all-encompassing update as to how the company and clients are doing. We use the second half of the meeting for questions from our employees. This has helped keep a cohesion and consistency regarding the services we give our clients and something we will continue to do."
Collaboration
Although every businesses journey throughout lockdown may be vastly different, it is important to remember that everyone is navigating through these unprecedented times together. So much so that Jonty believes that now is the perfect time to look outwards and be more collaborative with fellow Yorkshire-based businesses.
The potential of forming new partnerships is something that FluidIT is fully embracing.
"Prior to lockdown we were entirely Yorkshire focused, but through our relationships with Yorkshire businesses we have been introduced to work outside of the region. The virtual digital workshop we ran for our client in Elland has also been delivered for an organisation in Belfast.
"Yorkshire is international and so can be the businesses that are based here. We can all do this by leveraging the relationships we have forged in our home county."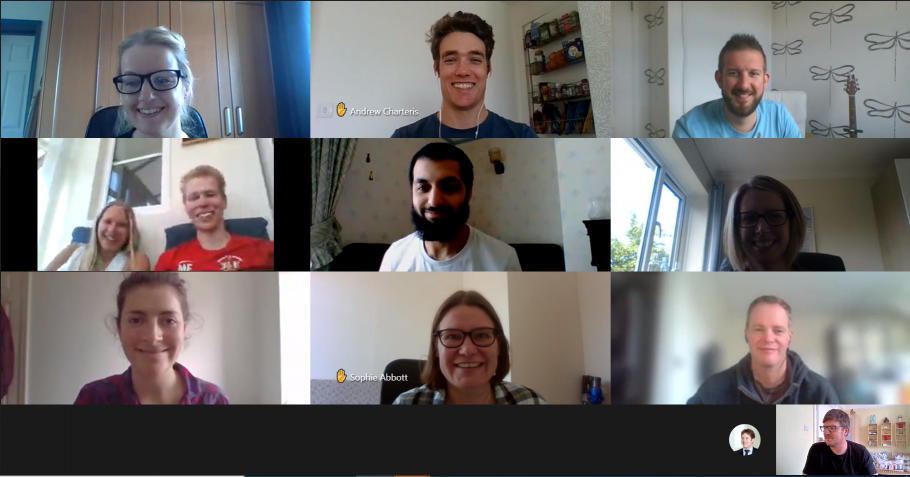 Personal insight
As the workplace quickly changed from the Leeds city centre office to home, one of the more enjoyable parts of this scenario for Jonty was the opportunity to spend further time with his wife and children, especially when it came to dropping them at school.
And although working remotely is expected to become "a permanent part" of FluidIT's operation, Jonty did admit that he missed "walking through Leeds city centre on a morning and seeing the city wake up."
"I do think we are at a time where we can have a bit of both. Getting that balance is what I'll take forward from the lockdown."
The lockdown restrictions have certainly put a microscope over the work-life balance debate, and many businesses will be echoing Jonty's sentiment when it comes to this divisive issue.
Don't be afraid to ask for help
With a refreshed approach coming out of lockdown, Jonty is urging any businesses, no matter the size, to reach out and seek support where it matters most.
"I want to hear from businesses about the challenges they are faced with. If someone wants to have a coffee, virtually or in person, to bounce ideas around and see if we can help, then please get in touch."
"We have kept communicating with everyone – internally at FluidIT and external businesses too. Let's now get out and engage with different people, after all we are all going through the same thing."
We couldn't agree more here at The Yorkshire Mafia. Our 'stronger together' philosophy has never been so evident, and it is great to see businesses such as FluidIT willing to support follow Yorkshire companies in coming out of this intact and improved.