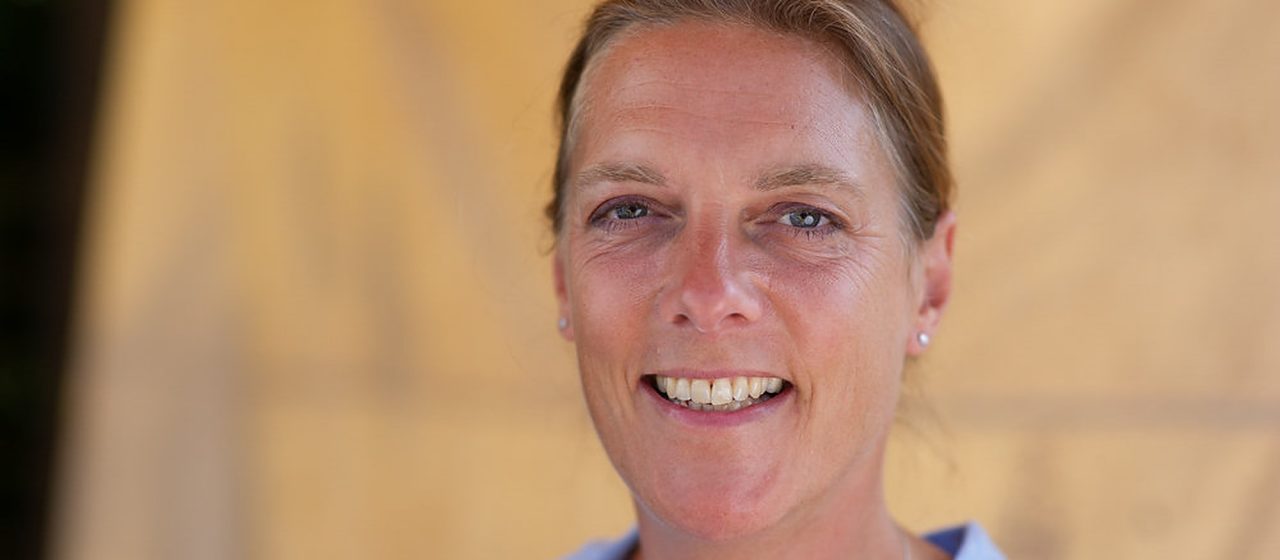 Lockdown Stories: Catherine Baker, Sport and Beyond
by Janie Gonsalez, The Yorkshire Mafia , Sep 16
It goes without saying that the sporting world has been severely impacted by the coronavirus pandemic. Where gyms and leisure centres were forced to close and many had to furlough staff, and sports teams across the globe faced cancelled matches and empty stadiums, there was also a greater emphasis on physical fitness to promote mental wellbeing – as an hour of outdoor exercise became one of the only things we were allowed to do during the nationwide lockdown.
Someone who knows all too well about the impact covid-19 has had on both the world of sport – and the world of business – is Catherine Baker, Founder and Director at Yorkshire-based Sport and Beyond. Catherine uses the lessons and principles of elite sport to advise and develop senior leaders and leadership teams, by combining these lessons with cutting edge research from business and academia to help people to perform better at work. Catherine has a broad network of experts that she works with to add value to the client experience. This includes ex-athletes, coaches, business leaders and trainers. Sharing their experience and insight, these experts bring gold dust and practical tips to ignite and inspire.
Fortunate enough to continue working throughout the lockdown and as a result gain a good handle on how leaders have adapted during these uncertain times, I caught up with Catherine to get an understanding of her key takeaways from the experience. She tells me that there are three main areas where leaders should be focusing their energies: clarity (of approach and communication); mindset; and collaboration.
Absolute clarity is key
Catherine emphasises that now more than ever, it is crucial that leaders are being as clear as possible in the messages they give to their people. To illustrate this point, she points me toward an approach adopted by the EIS (English Institute of Sport) who provide lifestyle support for elite athletes amongst many other services.
Catherine tells me that one thing they did particularly well during the lockdown was to be totally clear with their messaging throughout: to stay safe, keep connected and get creative. For the EIS, being guided by those three themes and always keeping them at the forefront of their messaging and decision making, has been incredibly powerful.
The final instruction, to 'get creative', is a particularly interesting one. While I'm sure we've all tried our hand at a new skill or to bring back old hobbies during the lockdown, one of the significant themes coming out of the pandemic is that businesses must 'go big or go home' in order to prevail during these unprecedented times.
Catherine reinforces the notion that business leaders cannot rest on their laurels, do the same as they usually would and pray that this situation will go away. Instead, they have to address the fact that we have undergone a massive change and there are significant challenges ahead, so in order to bounce back stronger, we have to be bigger and bolder than ever before.
Hope for the best, prepare for the worst
Hope is a human need and it's important that leaders are driving and instilling this within their people, whilst also being pragmatic and preparing for the worst. Catherine tells me one of her clients, a Legal Recruitment firm in London, gave their people a very poignant and powerful quote from Admiral James Stockdale, a Vietnam prisoner of war:
'You must never confuse faith that you will prevail in the end, which you can never afford to lose, with the discipline to confront the brutal facts of your current reality, whatever they might be'.
The leadership team had started to bring their employees off furlough and wanted to demonstrate to the team that, although they were working tremendously hard to get through these times, change and innovation surrounding ways of working would be needed from everyone in order to survive.
We are stronger together
Here at The Yorkshire Mafia we are huge advocates of collaboration – you only need to look at our motto 'We are Stronger Together' to realise that! Catherine says the final area which leaders must focus on is collaboration – both internally and externally. She emphasises that leaders shouldn't expect to have all the answers, and should work closely with their people and leadership team, whilst also looking to others in their sector who may need the support, and be willing to help out in return.
As an example, Catherine points to SportEngland, who have worked hard with organisations in the same sector as theirs, such as UKActive and CIMSPA, to lobby the government in aid of reopening gyms. Not only does this action serve all of their own – and their stakeholders' – interests, but it demonstrates the shared value of working together toward a common goal rather than trying to do everything independently. Another example in the sports world was the joining together of three separate sports – snooker, horse racing and greyhound racing – who worked with the government to hold test events with crowds. Despite being from different places in the sporting world, here we can clearly see the value of coming together as a collaborative effort to enforce and ignite progress.
These lessons from sport can be applied to the world of business too. Life wouldn't be the same if we didn't have competitors in our sector always keeping us on our toes and pushing us to be better, and it's so important that we realise this and keep such collaborative efforts running long after the lockdown is over.
Diving further into these areas, I wanted to find out what successful leaders all have in common when it comes to leadership style. Catherine points to the four common traits which she has seen successful leaders hold throughout this time: empathy, compassion, flexibility and calmness. Catherine acknowledges that this final trait can be a particularly difficult one, especially when faced with the chaos and uncertainty that the pandemic inevitably brings. Here she refers to the analogy of a swan, seemingly calm and collected gliding on top of the water, but paddling away manically underneath.
Be kind to yourself
It's important to know that it's OK to feel completely swamped by it all. Catherine says it's crucial you recognise that you're not going to get everything right all of the time, and tells me that what has helped her to get through the lockdown is to maintain absolute clarity on where her priorities lie. While the order of these priorities might well change week on week, it's important that you ensure you have a balance and the things that don't come into those priorities are put aside, as we can only juggle so much on the best of days, never mind when faced with a global pandemic!
Finally, Catherine tells me that having worked from home for many years means she is already very disciplined, however admits that having her husband and three sons working and studying from home has certainly added an interesting dynamic to the mix, especially when they have all simultaneously needed access to a computer screen. While she saw it as a gift to have all of her family together under one roof, and cherished these moments, Catherine is also certainly happy for her husband to be back in the office two days a week, so she can take full advantage of having her home office to herself again!
Finally, we talked about how during the seemingly endless Zoom calls and quizzes we've all gained more of a 'window' into people's lives, making it in many ways easier to see our business contacts and employees in a personal light and emphasise with them on a new level. While there are certainly advantages to more traditional meetings too, Catherine and I agree that it would be wonderful if we could take elements of this approach into the changed norms of our working lives, whatever they might look like.