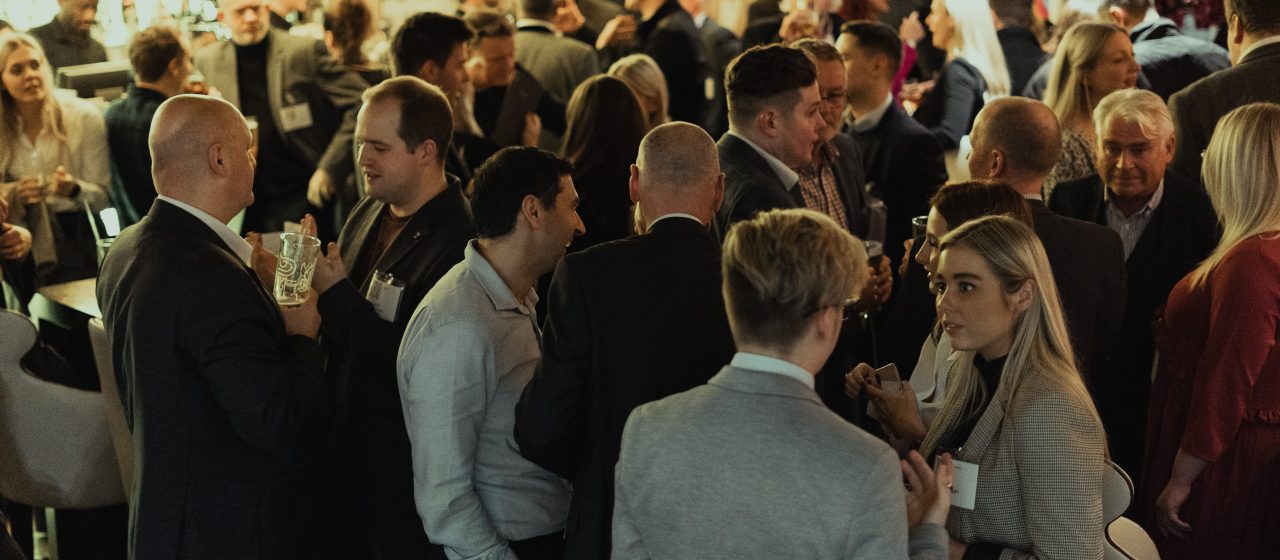 Keeping An Audience Engaged Beyond an Event
by The Yorkshire Mafia , Oct 31
Anyone who's been involved in planning an event will know that there's a certain thrill from seeing a vision that has taken many weeks, months or maybe even years in the planning come to fruition.
Throwing open the doors and welcoming guests on the day, seeing them enjoy themselves and take something valuable away from the occasion is the cherry on top.
But while you could be forgiven for breathing a sigh of relief, languishing in your success and booking a well-deserved week in the sun, you would almost certainly be missing out on valuable opportunities to maximise the impact of all of your hard work.
So, hold on to thoughts of that sun-soaked break for just a little while longer and take a few smart steps to ensure that your audience remains engaged long after the doors to the event close.
Extend a thank you
It would be easy to forget the value of a simple thank you, but people lead busy lives and most probably had other business functions they could attend when your event was taking place. The very fact that they made a choice to spend their time with you is a decision worthy of your appreciation.
Those who feel appreciated are much more likely to stay loyal, so don't miss out on the opportunity to let people know just how valuable they are to your organisation.
Welcome feedback
When expressing your appreciation, don't forget to provide delegates with the chance to offer feedback. Only by taking on board comments can you improve future offerings and increase the impact and success of your event in years to come.
While taking learnings from feedback, remember to celebrate your successes. Politely seek out those who have been vocal about their enjoyment of your event and ask if they would be happy to provide a testimonial.
Update your blog
For those who couldn't attend, a round-up of highlights from the day might be all of the encouragement needed to book a place in future.
If your event is a recurring occasion, having a written record of the 'best bits' is a valuable resource to share with those who want further information. It may be that you are seeking sponsors, venues or are approaching potential speakers, the more information that you can provide, the better the chance that you'll secure the very best options to suit your needs.
Consider a post-event press release
Though this very much depends on the nature of the occasion in question, a press release is a fantastic way to spread positive news about the success of your event.
Perhaps the occasion attracted a record-breaking number of attendees, raised a large amount of money or featured a particularly newsworthy announcement, additional media coverage is an opportunity not to be missed.
Share images
If you've gone to the expense of hiring a professional photographer, and your agreement allows, get the best value out of your investment and share a gallery of images with your guests. You'll probably find that if your event requires attendees to be 'suited and booted' they'll be more than happy to feature.
They do say that a picture tells a thousand words, so make the most of this and share the pictures across social media channels.  Not only is it an excellent way to extend reach after the event, but it's also a chance to remind your followers of the key messages and highlights that you want to remain front of mind.
Keep in touch with sponsors, speakers and guests
Securing sponsors can be hard work, so make sure your efforts deliver a return.
Take your stellar speaker line-up, spectacular selection of sponsors and packed guest list and keep them up-to-date with details of future events through email bulletins. Make sure to request permission and offer quarterly updates to remain front of mind.
If you'd like to find out more about working with the YM, attending our events, or becoming one of our speakers or sponsors, give Janie or Ed a call on 0113 323 6241.