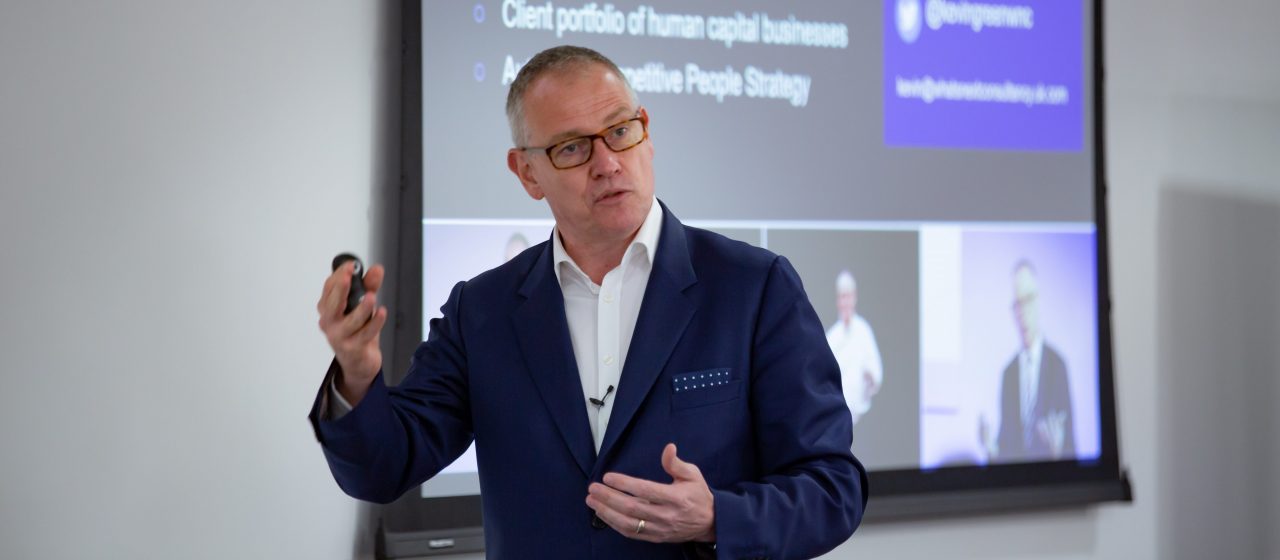 Invest in Your People to Win Big: Kevin Green's Competitive People Strategy
by Kevin Green, Author of Competitive People Strategy, Jul 15
Why do so many organisations articulate a great business strategy but fail to execute it?
At the same time we see large numbers of organisations which have a fantastic culture and are great places to work, but don't succeed commercially.
I've recently set out to answer these questions in my new book Competitive People Strategy. I hope that my findings will give business and HR leaders a roadmap of what they need to do differently in relation to strategy – and ultimately, for people to win big.
The answer is that while a great strategy based on a strong customer proposition is critical, to execute it effectively you need a differentiated people strategy and plan. It's doing both at the same time that will deliver in today's hyper competitive markets; it's all about the balance between business strategy and people management.
The vast majority of businesses are too focused on one end of the continuum over the other. I believe that long term sustainable businesses will be the ones that adapt to market changes and disruption. They do this by being clear about their purpose and why they exist. Sustainable businesses have a different customer offering while at the same time have a culture which is people-centric, including investment in skills and learning, with a great employee experience at its centre.
Businesses can no longer operate with their strategy articulated by a small leadership elite who tell the rest of their people: "this is where we are going and what you have to do". This top down command and control model just doesn't work anymore. Over 80% of business value is now derived from intangibles such as brands, relationships, design, copyrights, operating models and supply chains, and at the core of every intangible is people.
In a recent PwC survey of Global CEOs, the number one reported issue by far was talent and capability. Business leaders now recognise that commercial success comes from having talented people who are working in an environment that is good for them. This encourages them to develop their skills and nurture their talent. It's also important that people are surrounded by a team of committed and capable colleagues and an understanding of why and how their contribution matters.
So, how do you develop a positive inclusive culture and deliver a great employee experience?
My personal experience of transformation is taken largely from my time as HR Director at Royal Mail as we went from losing £1.5m a day to making £450m profit four years later, prior to privatisation. We did this by empowering our line managers and taking our people on a journey as to why and how we needed to be different to survive.
At the heart of this story is a belief that if you educate, listen, and help to develop the skills of your people they can achieve remarkable change and results.
My book concludes with a look at how the HR profession needs to radically refocus its work away from the three Ps of Policy, Processes and Procedures.We should craft differentiated people strategies totally focused on attracting, growing, motivating and retaining better talent than our competitors.
I recently spoke at the Leeds City Region Skills Network annual conference to a packed room of enthusiastic training providers and business development professionals, who can support businesses to invest in their own workforce and nurture talent to become sustainable. Projects such as those run by the West Yorkshire Consortium of Colleges, where business need is aligned to people development programmes, can really make a difference and savvy business owners should be taking advantage of the opportunities on offer, particularly through The Skills Service.
I hope you join myself and thousands of other leaders who recognise the only way to compete and win is by focusing on utilising the ingenuity and capabilities of your people.
Get a free taste of The Skills Service this July
About The Author
Kevin Green is an HR and talent professional who helps organisations prepare for the future and improve performance by making the most of their people and by enhancing their culture. The former Chief Executive of the Recruitment & Employment Confederation (REC), Kevin also served as HR Director at Royal Mail where he was a key part of a turnaround team.
Whilst at the REC Kevin moved the organisation towards viewing members more as customers and providing a service that reflected that as well as improved training and support. Under his leadership the REC became the leading voice of the British labour market.
Previously at Royal Mail, working alongside Allan Leighton and Adam Crozier, Kevin was responsible for all people-related issues for a business with over 160,000 employees. He and the leadership team dramatically turned around the postal service at a time of new and increased competition. In an environment where post was increasingly second to electronic communications and many global courier companies were taking Royal Mail's business, they turned losses of over £1.5million a day into an annual profit of over £450million.
Having worked with recruitment and HR professionals and companies from Lloyds Banking Group to Unilever to BAE Systems, Kevin delivers real-world, practical advice on culture, policy and strategy. He examines how every organisation and department can make the most of their HR functions as well as how to attract, retain and develop talent in the digital age.
As well as the everyday business challenges Kevin looks at the near future of people and talent. He offers an insight into the new HR tech companies and those experiencing rapid growth with which he's working. He reflects on the possible effects of artificial intelligence on the workplace and what it means for business beyond doom-laden predictions of joblessness and economic turmoil. He also explains the millennial view on, and expectations of the working world; whilst not always so different, employers need to be aware of their desire for more flexibility, development and variety. As well as his work in business, Kevin has been a regular commentator on labour and employment on BBC TV and radio.