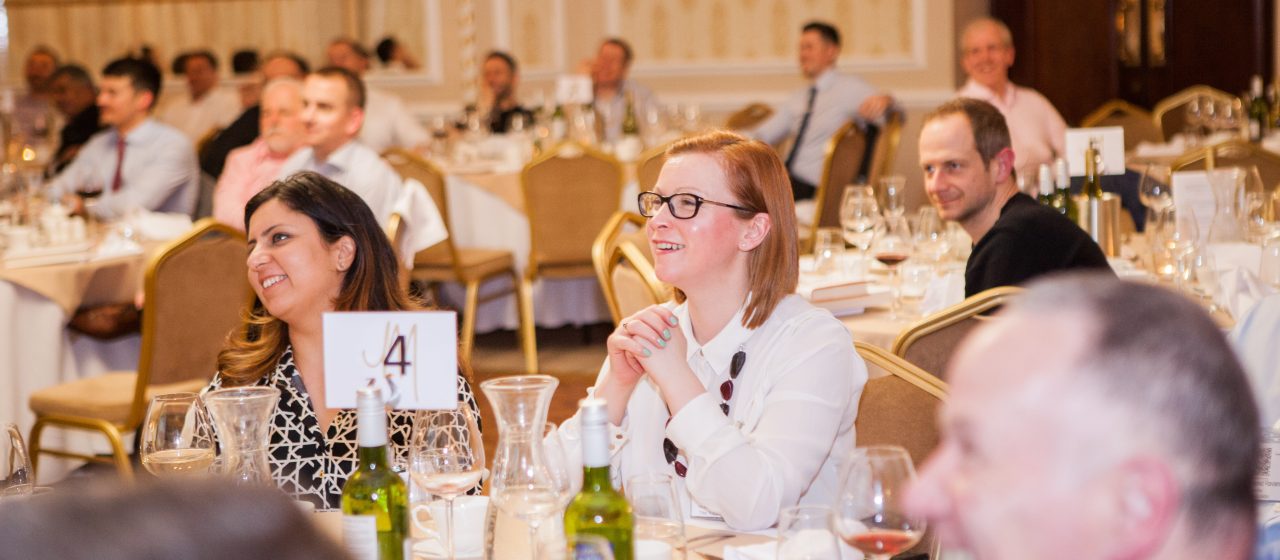 How To Generate Value and ROI From An Events Programme
by The Yorkshire Mafia , Aug 21
When we launched the Yorkshire Mafia (YM) it wasn't about making money, it was about bringing together a business community that believed in a single philosophy: we are stronger together.
Fast forward over a decade and we now have an active community of more than 22,000 people that communicate directly with each other on the LinkedIn group, while also enjoying a year-round events programme.
The value of the YM is far reaching and has generated millions of pounds of inward investment for the region which has benefited business along the way. This budget hasn't hit the bottom line of the YM, but it has proven a point; we were right in the first instance.
Knowing that we had created a platform that would encourage people to come together and to make connections that would work for them was the first step. It was then about knowing how to give others the opportunity to use it to their advantage.
Taking a partnership approach
We have never had any public sector funding or grant provision, the YM has been entirely financed by private investors. From the outset, we wanted to work with partners that have the same values and that would create positive associations for the group.
On the events page of our website, you will see that businesses choose to partner with us on events to access the benefits that this brings including increased brand exposure, improved profile, a platform to communicate to a relevant audience and social media engagement.
Rather than charging individual fees to attend our events, the majority of our events are free. This ensures that our events are accessible and that we're using our reach to bring as many people together as we can to benefit the wider business community. We then offer organisations the chance to become a sponsor so that they can gain an added value from this association.
Attracting headline speakers
Creating events that attract attention is difficult, particularly as this space becomes increasingly competitive. Finding the right headline speakers can be the difference between a room full of people and an empty auditorium.
Think of it like a match-making service, you need to have the right people in the room to spark conversation and ignite debate. No one wants to listen to a speech then immediately forget all about it - it's about providing great content and taking that discussion further to generate ideas and set the foundations for longer-term relationships.
When we look at how we cover the costs of these events, our priority is creating compelling content and working closely with the brands in our network to make sure that we can come up with a package that works for them.
Rather than go to them with a fixed fee for a breakdown of marketing tactics they won't use, we talk to them about their objectives and what they want to achieve, then work backwards from this. Working in this way means that we retain our values while also making sure our customers can use the assets they have paid for.
Sell out events
Once an event is established and attracts a regular audience, it can command a fee. There is no less work involved but there is a credibility by association. You may also find, like we do, that at this stage you have an idea of the attendees your event attracts, meaning you can be very definitive about who is in the room.
Take Leeds Business Lunch as just one example. We have developed this event over the last six years and it now attracts more than 200 people – when we launched this year's event, the majority of tickets sold out within a week. We are lucky to be working with a venue that is large enough to open up more space, allowing us to release a second phase of tickets due to the huge demand.
It's not easy to build a lunchtime event to this scale but one thing we did to ensure that quality and relevance of the candidates around each table was to charge a fee. It's not excessive but at £50 per head for a welcome drink, two-course lunch and headline speakers, we felt that it was fair.
The other positive for an event organiser is that when you charge a fee there is always less of a drop out rate.
It's a balancing act
When you run events the most important thing is to have a clear objective and to know what you want to achieve as a result. For us it was to create a business community that would prove we are stronger together and that's exactly what has happened.
Attracting sponsorship means that we can bring the best speakers to the stage, hold events in some of the most impressive establishments and deliver free and accessible drinks evenings in great venues across the region.
Events are hard work but when you put the effort in and focus on a set of clear objectives you can use them to build relationships that will ultimately make running your business a more positive, successful and overall more fulfilling experience.
Get in touch if you'd like support with your own events programme, or to get involved with ours!