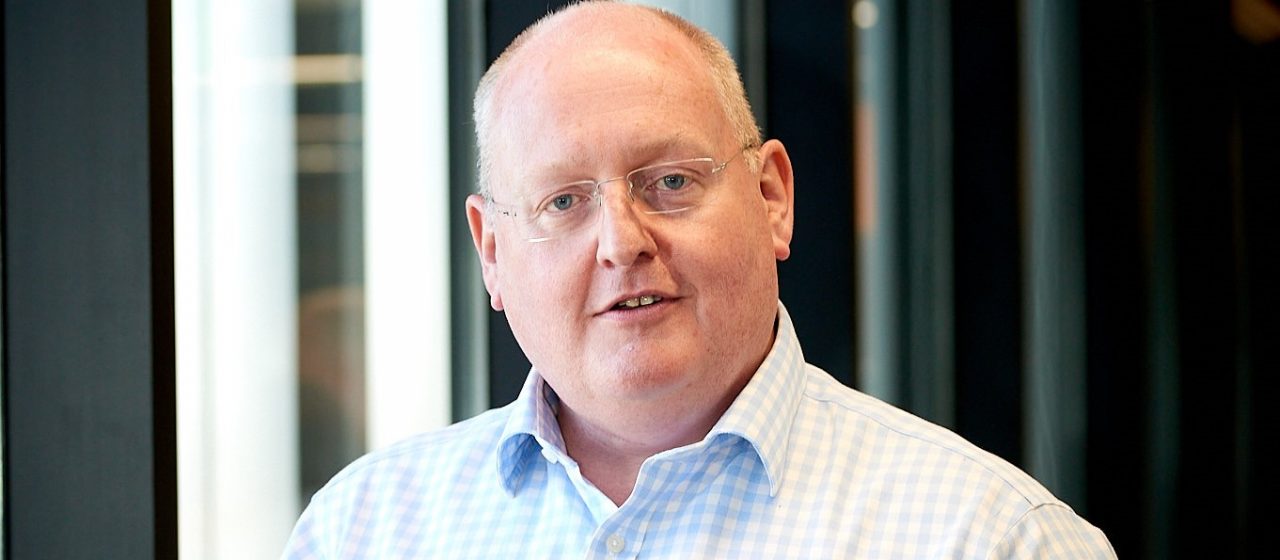 Globant shares insight from COP26
by Lindsey Davies, Jan 12
As an organisation that connects the business community, when we have access to industry leading experts that can provide us with exclusive insights into global issues, we think it's only right that we share. Just a few weeks ago, we had the chance to catch-up with Stuart Deignan, Managing Director UK – Globant. Having attended COP26, we asked what lessons were learnt and what the environment and climate change really means for business.
Why did Globant choose to attend COP26
At Globant we have always been very aware of our role as transformers, not only of technology, but also of society. That is why we also try to be part of the fight against climate change, putting all our tools at the disposal of this common goal. Sustainability is at the heart of everything we do, which is why we could not fail to participate in the 2021 United Nations Climate Change Conference, to contribute our vision of change and how we want to achieve it. It is important that we direct our technology, our efforts and our voice to make a positive impact on global society.
What were the main points that the Globant team took away
Our main topics were related on the crucial role technology plays in accelerating sustainability and tackling climate change. As technology creators, we believe that our responsibility is twofold. On the one hand, we must deliver the exponentiality needed to drastically curb emissions and achieve sustainable goals; and on the other hand, we must ensure that every piece of technology designed and deployed is smarter and greener to address the impact and emissions of our own activities as an industry.
Having attended COP26, will Globant be implementing any new ways of working
During COP26 we also took the opportunity to present our new disruptive work, Sustainable Tech.  With this new Studio we are creating business legitimacy in the new green economy, a new concept we are introducing into the global conversation. This means that we are not only committed to net zero emissions and reducing our carbon footprint within our own company, but we apply those benchmarks into the lasting solutions we develop for our clients.
Was there a general consensus about the steps that can be taken
There has been much controversy surrounding the outcomes of the talks and the lessons that leaders tried to show us during COP26. During the summit, the top leaders of the world's major powers and other key opinion leaders came up with brilliant ideas to improve the future of the planet, but we need to move from words to action. It is up to the initiative from now on to demonstrate to the world's population that the meeting in Glasgow was meaningful and that the ideas on the table can be realised. The summit did not achieve the global breakthroughs needed to tackle the climate crisis, but it has given stakeholders much food for thought about its business and economic implications. We are so happy to know that nations have agreed to do more, have discussed how to finance climate among emerged and emerging economies, and are working on a plan.
How can the business community come together to make a difference
Business community can make the biggest difference to the future of climate change. What is crucial is that all industries become aware of the huge challenge ahead of us in the fight against climate change, realising what each of us can do to help the planet and to move forward on the path to a green economy.
What message does Globant have for others regarding its learnings from COP26
In this edition of COP26 we have reaffirmed that knowledge, sharing and advocacy are very relevant to scientific and technological advances. We should not underestimate the power of convertible shares just because they are speeches. Starting today, Globant and its 20,000 members will help spread the word for the greater good of the net-zero. We are aware that sustainability is no longer just a feel-good sentiment or a one-off project, but one of the most timely and important issues for companies today.
Is positive change really possible without a collective global strategy
No, not at all. As we said, consensus among all nations and organisations is vitally important to reach a global strategy that works for the good of the planet. We need to pool our ideas and make disruptive thinking a reality with the collaboration of all actors involved in climate change. Thanks to international meetings such as COP26, the public and private sectors from around the world can come together to deliver on what until now have seemed like simple promises, putting into practice each other's know-how to achieve this common goal.
Has sustainability always been part of Globant's values and business model
Practically from our inception we realised that, as a technology company, we had transformative power in our hands across all industries and social services. Thanks to technology we can act for the environment. This is something we have always kept in mind and worked towards. We recently announced the creation of our first Business Sustainable Studio, led by Elena Morettini, where we combine digital technology and sustainability, empowering organisations with the tools and know-how to build their climate roadmap, enabling the necessary transitions and action.
What does the business do in practice that others can learn from
Since we are in a unique position to combine digital and sustainable transformation, making software greener, we work in order to be ready and stay relevant in the new green economy, using different rules, processes and expertise. We also provide organizations and stakeholders with the tools and the know-how to build their climate roadmap in favour of just transitions and climate actions. We support organizations embracing a problem-solving approach based on Agenda 2030 to achieve responsible business.
Globant has also achieved carbon neutrality and signed a commitment to science-based targets to reinforce our dedication to the fight against climate change as part of our Be Kind to The Planet initiative, where we have offset all CO2 emissions by supporting regenerative projects around the world.