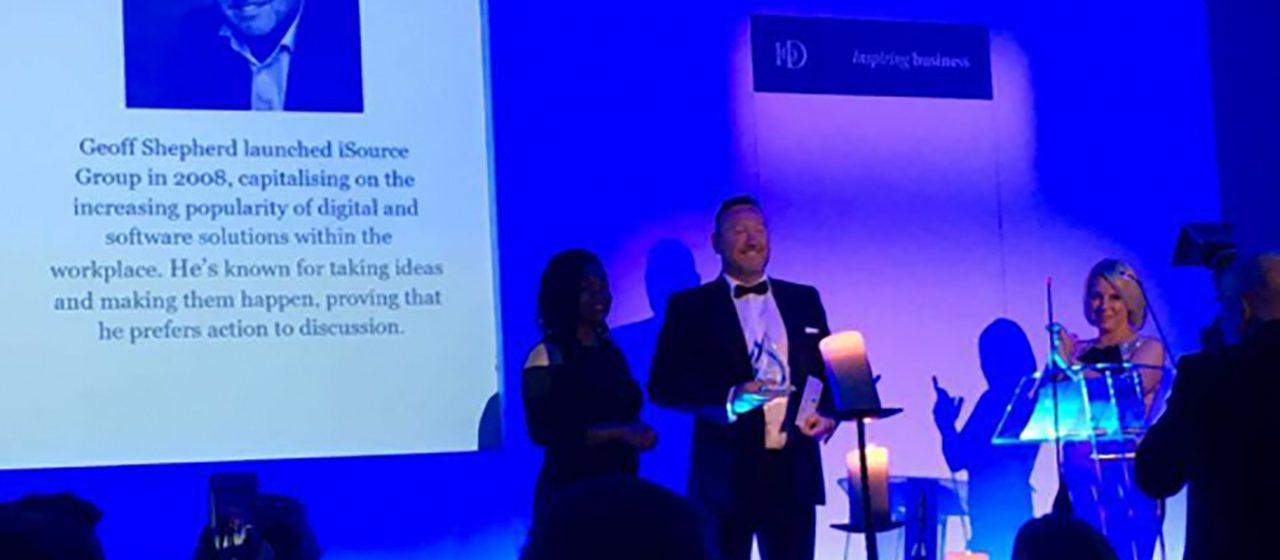 Geoff Shepherd celebrates IoD award success
by The Yorkshire Mafia, Jul 21
Geoff Shepherd, founder of the Yorkshire Mafia, fought off tough competition during the Institute of Directors (IoD) Awards when he was named as Director of the Year for SME companies.
With eight shortlisted candidates in the category, it was no mean feat as he was tipped for the top and took to the stage to collect his award.
"I really wasn't expecting to win the award so it was a great surprise when my name was announced. I was very aware of the calibre of competition that I was up against and I would like to congratulate everyone who was shortlisted. There were some very worthy contenders, so I certainly don't take this accolade lightly."
Geoff Shepherd
This isn't the only success that Geoff has celebrated this year, as he was also named Director of the Year up to £35m at the Yorkshire Business Leaders event back in May.
We hope that all members of the Yorkshire Mafia will join us in passing on our congratulations to Geoff, we are sure that everyone will agree, he is a very worthy winner of these awards. We look forward to providing further updates as he goes on to the National IoD finals which take place in London in September.
Fingers crossed Geoff, we are all rooting for you!