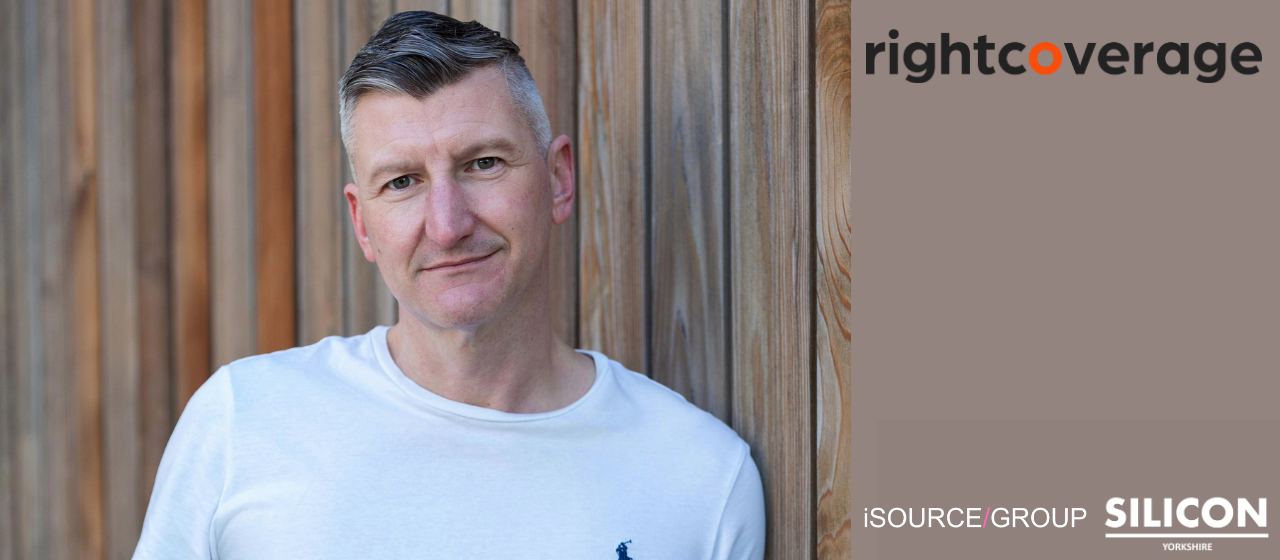 FOR SOME COMPANIES THE CHALLENGES STARTED BEFORE COVID-19
by The Yorkshire Mafia , Jan 14
Since COVID-19 sent the country into lockdown in March 2020, businesses have had to navigate a new way of working. Whether it was the technology needed to allow for remote access to files or processes that would support the seamless continuation of a service, it seemed there was a challenge to be met.
As business owners and entrepreneurs discussed the differences in the struggles that they were facing, Martyn Gould explains that his nightmare had started long before the pandemic. His experiences had left him trying to figure out how he would fight back after losing everything.
He comments: "The harsh reality is that our story starts before COVID-19 and lockdown. We lost four years of work, our Directors Loans and life savings when the investors in our previous business, yboo, broke FCA trading rules which sent us into administration in late 2019.
"The company was acquired by CarphoneWarehouse and left us, our whole team and most of our suppliers without payment or salary. It was painful for everyone but more so for me and the other co-founder, Paul, who were left to transition the business without financial support."
Facing the very real prospect of walking away with absolutely nothing, despite the hard work, time and effort that the partners had already invested, Martyn says they were left 'high, dry and broke' with almost nothing to show for it. That was, other than the skills they had acquired over the years.
Thankfully, having the foresight to get up, dust themselves off and to start again, the friends headed to the pub for a business meeting that would change their prospects for the future.
Martyn comments: "We worked out of Wetherspoons for one day a week to save money while we built and tested our new minimum viable product (MVP). We sold personal possessions to fund the venture and managed to secure our first SaaS contract in 2020.
"Unlike others at that time, our luck was changing. It certainly wasn't easy, but lockdown gave us the opportunity to think and to test our new product. More importantly, it allowed us to start to rebuild ourselves emotionally, whilst finalising the transition of our old business to its new owner."
"We also moved rightcoverage, the new company, from MVP to something slightly better. It's still a simple, postcode driven service with no need to register, but I think that's why consumers like it. There's lots of things we want to do to make the service better. However, as we've almost doubled revenue every quarter, we're a bit reluctant to become yet another GoCompare and force consumers to part with their personal data.
"In short, in 365 days, we've gone from broke and depressed to launching an MVP which is now a business delivering solid revenue that is on track to reach a £370K turnover in 2021."
Despite the experiences of 2019, and the harsh reality that the mistakes of others would lead to the loss of a company they had worked so hard for, Martyn explains he has a lot to be thankful for.
He comments: "My heart goes out to anyone who has been negatively affected by COVID-19, especially to those Founders who have had to furlough their team or let people go.  Being a business owner is tough enough without the responsibility of people and a team.  Breaking bad news to employees is one of the hardest things that any company executive will ever have to do.
"We've had some luck since we lost the business, and this combined with hard graft has enabled us to buck the trend. The first lockdown brought intense focus on the quality of broadband and mobile connections at home, and clearly that's where our product can help.
"We've sold more SaaS deals and connected more consumers to the best quality broadband and mobile services as more people worked from home."
Resilience has clearly played a big part in Martyn's story and that of his business partner, Paul. Without the right attitude and willingness to start again from the bottom they would be in a very different position to where they are today.
He comments:
"Losing our company was painful. Losing life savings and four years of graft affected me emotionally and obviously financially. The biggest challenge has always been to keep going and to build a new product and business whilst recovering and looking forward, not back."
"I've been able to work more, run more and think more during this period, so I honestly believe I have been really lucky."
While it would have been easy for Martyn and Paul to build another team, the approach to rightcoverage has taken influence from the lessons learnt through the previous business. As such, the partners are keen to keep this company small and agile.
Martyn comments: "The strange times really reinforced my view that people are more important than anything.  We don't have a team at rightcoverage, it's just me and Paul, but we have outsourced work to freelancers who lost 80 per cent of their revenue overnight.
"It's been distressing to see skilled freelancers under incredible stress as their clients deserted them in droves. For us and rightcoverage, we've focussed on our KPIs and revenue targets to get some 'cash in the bank' to reinvest into growth and give us some contingency."
With such a compelling story of loss and learning to share, Martyn has some words of wisdom to pass on to others that may be facing the same challenges as he has in the last two years.
He concludes: "Nothing but revenue and margin matters. Having a business is difficult, it takes great focus to get it right. Don't be ashamed to reach out for help and advice if you need to. Now more than ever people need to stay connected and to build relationships that will last the test of time.
"Make sure to tailor everything you send to everyone, engage them with something personal if you want to build your business and convert your leads. And finally, work out what you and your business do better than anyone else and focus on that."
Martyn runs rightcoverage, with his business partner, Paul, powering the most disruptive proptech companies in the UK. The SaaS product provides details of the connectivity levels, suppliers and costs from any postcode.  It enables proptech firms and the UK housing industry to add decision grade connectivity information to their digital listings.
For further details about rightcoverage, please visit: https://rightcoverage.co.uk/ or check their handy supplier guide at checker.rightcoverage.co.uk