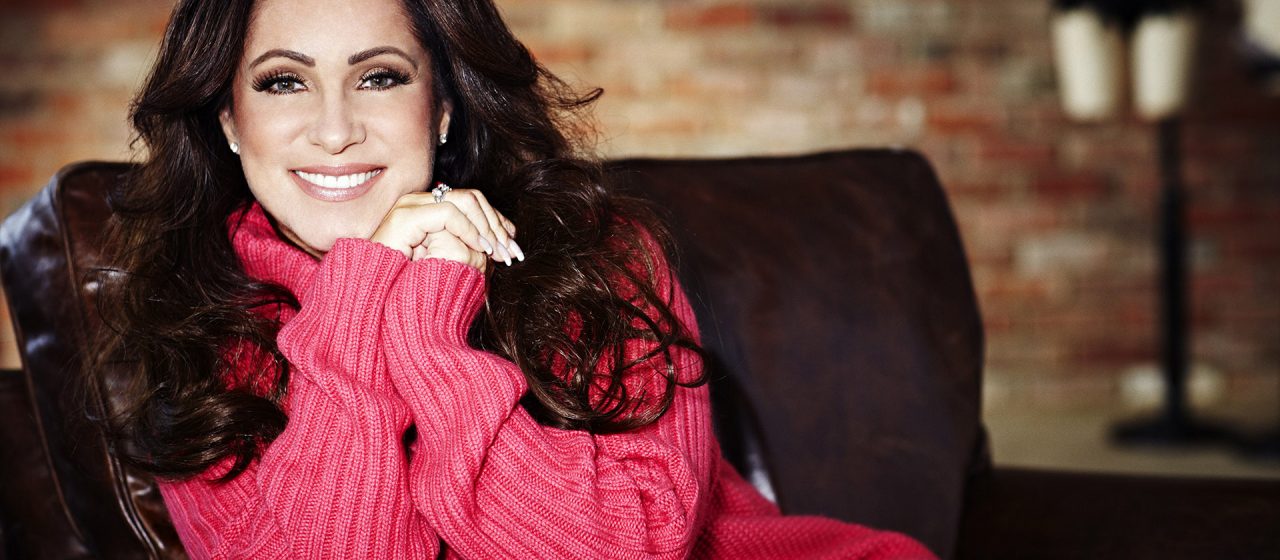 Empowerment of Women Leads to An Unlikely Enterprise
by Jacqueline Gold , Dec 06
As a naïve and shy 19 year old, Jacqueline Gold had no idea what path her career would take. Sitting in a smoke filled room at 21 in a council house in South East London drawing pictures of her boyfriends 'meat and two veg' on her head wasn't quite what she had planned!
And so, Ann Summers was born, well, reinvented at least.
Admitting that Ann Summers was multi-channel way before it's time, she explains that the business was set up by Kim Waterfield and that the brand was actually meant to represent an image of an English Rose.
With no real direction the business went into liquidation within a year and in stepped Jacqueline to purchase two stores and the brand name for just £10,000; one of the best deals she says she's ever made.
Recognising that women wanted to buy sexy underwear but didn't want the embarrassment of going into a sex shop, Jacqueline came up with the concept of house parties. Taking the suggestion to the board she was met with some resistance and a comment that still resonates today:
"Women aren't even interested in sex!"
Pushing forward with her idea, Jacqueline advertised in the London Standard for party hosts and was met with 25 candidates. Not all were suitable but the concept quickly grew and in just a single year the business was growing so rapidly, a decision was made to stop advertising altogether.
Creating something that sat outside of the typical and traditional 'raincoat brigade' Ann Summers was on to a winner and the mantra to unleash sexual confidence in women was born.
Shops quickly followed, which would become a portfolio of 140 that now amount to 60% of the business, but this didn't spell the death of the party. More than 5,000 parties still take place every year attracting tens of thousands of women.
Results show a performance that in the first year reported £83,000 and now boasts a staggering £35m.
Now that's a lot of fun and very happy couples.
When asked what makes Ann Summers different Jacqueline explains:
We have a female friendly focus
The business is controversial
The company stocks a range of innovative products
The customer experience and engagement are fundamental
Today the company sells 2m vibrators every year, which amounts to 5,000 every day and 7 sex toys every waking minute.
Despite this success there are some concerns at the business and in particular with the perception of quality. However this is being address and as Jacqueline explains, 'We use the same manufacturers as Stella McCartney'.
In order to be successful Jacqueline says you have to:
Have a point of difference to set you apart
Innovate not imitate
Rely on feedback from customers – they will be your greatest advocates and your biggest critics.
As an advocate of PR, marketing and in particular social media, the business has used some situations to its advantage creating great opportunities* to generate sales such as the launch of the Fifty Shades of Grey novel. During the launch phase of the book many Ann Summers stores sold out of handcuffs and blindfolds.
So, what is around the corner for this international phenomenon?
Well, the future development of the brand perception is high on the agenda, along with in store technology and further international expansion.
Giving further advice to those considering starting a business Jacqueline says:
Create a story and brand identity
Have a clear proposition
Embrace technology
Have an international strategy
Put in place a seamless omni-channel infrastructure
As a huge advocate of empowering women Jacqueline leaves the audience she has so obviously captivated with one final thought:
"If a shy and naïve 21 year old can walk into a room of grey suited men just because I had the will and the courage to do so, then so can you!"