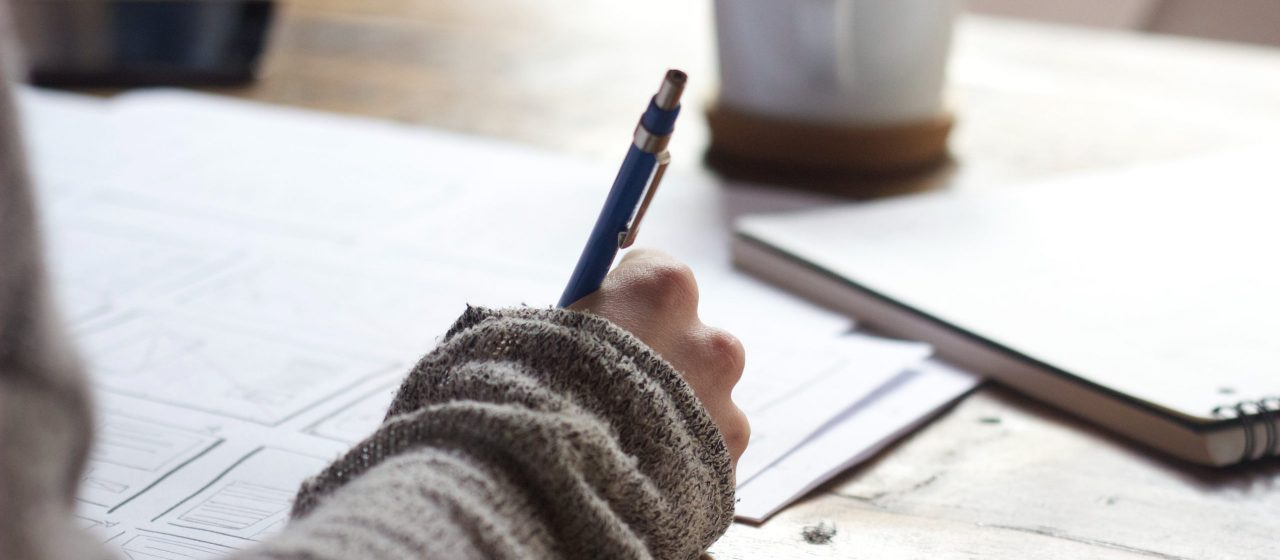 Don't get cute and keep it clean! Your guide to writing the perfect CV
by The Yorkshire Mafia , Oct 06
As the fight against this current pandemic is far from over, workforces up and down the country are continuing to evolve to new ways of working. But as this shift causes widespread disruption within the marketplace, the loss of jobs continues to reach unprecedented levels.
The current job market, therefore, has never been so competitive. No matter the profession, industry or type of role, vacancies are being inundated with potential candidates. So standing out in a very busy space has never been so important.
For jobseekers searching for the support of recruiters to help navigate through these murky waters, they must first help themselves by looking at their own CVs. This document should act as an insightful resource that maximises an individual's opportunity to secure a new job.
As the competition remains high, candidates can often deviate away from the main purpose of the CV by creating something that 'they think' will help differentiate themselves from the field. This, however, will only increase the risk of taking the attention away from the critical information the employer needs to access.
As the Yorkshire Mafia community truly believes in a 'stronger together' philosophy, we have called upon our members to share their best tips, advice and guidance for anyone who is still searching for their next career opportunity.
Here at The Yorkshire Mafia we believe that a well-structured, concisely written document will help the candidate shine through much more than any brightly-coloured background, landscaped layout, or a third person novel CV. So, our starting point in providing insightful tips from our team and our members is - Do not try to be too fancy!
A CV must demonstrate what you have done well and how you did it, therefore do your best to be succinct and show results. Remember, a CV is essentially a selling tool that will make the employer want to hire you!
Julie Wilkinson, owner and director of Wilkinson Accounting Solutions and owner of CV writing business JW CVs, comments: "The main issues we see is that people can often say 'what they do' but not 'what they achieve'; quantifying results and aligning it to the role has such a great success rate.
"Unfortunately, people lack confidence in 'what they have achieved' and just need someone to talk through it. However, breaking out your achievements on your CV helps prepare for interviews as you have the basis of your answers already thought through."
Clare Tempest, Technology & Home Office Recruitment Advisor at Asda, comments: "I'm seeing large volumes of applications within IT and the average is around 100, with some more generalist roles as high as 300. Tailor your CV to the role and make sure that your specific experience relating to the job advert is included.
"I'm also seeing a large number of applications from individuals all over the UK. Make sure that you put that you're flexible and willing to travel or re-locate. Most of our adverts state up to three days a week onsite, but when we call them, they are unable to commit or wanting all travel expenses paid for."
Sarah Fitton, career coach at Sarah Fitting Coaching, shares her thoughts:
"Be brutal! I hear people tell me they can't possibly get a 30-year career on 2-3 pages. But it's about relevance. No matter how proud you might be of something on your CV, if it bears no relevance to selling you for the role to which you're applying, take it out. Don't hide relevant achievements in a sea of irrelevant ones. Make them stand out!"
Relevancy is therefore key! Try asking yourself "is this relevant?" after each of your selling points – it's surprising how quickly you can get those pages down!
Jennie Sutherland, In-house Recruitment Specialist at Lighthouse Resources, states: "I have recently sifted through CVs for a client's volume campaign and it was quite surprising how many applications we had where CVs were not up to date. In some instances, the candidate was actually available now, but the CV indicated that they were still employed.
"If you are available now let it be known! Businesses are changing quickly to adapt to Covid, and a quick start can be an advantage.  Location is another area often missing on CVs.  Although a full address is not required, an indication of which town you live nearby is helpful to a recruiter when the role is based onsite."
Making sure your CV is up to date helps you to deliver the most relevant messages, but sending one that's out of date can be hugely damaging and suggests disinterest – after all, if it seems that you cannot be bothered to update your CV, how serious are you really about the role?
Will Suthers, a Chief Operating Officer with extensive experience across the Fintech sector, offered these key points for jobseekers to ponder over:
"Write for the audience, not for you. Make it easy to read, with some interesting hooks, so people want to know more. The aim of a CV is to get you a meeting, not a job, that comes later."
Having such a high calibre of senior business people share their expert advice and industry knowledge just shows that the Yorkshire Mafia's motto, "we're stronger together" is more evident than ever.
If we are to help the economy come out of this challenging period, then The Yorkshire Mafia urges all businesses to come together and show a willingness to support those that need it most. It is important to remember that we are all dealing with these unprecedented times together and for those that can, we must take responsibility to help their business community survive and thrive.