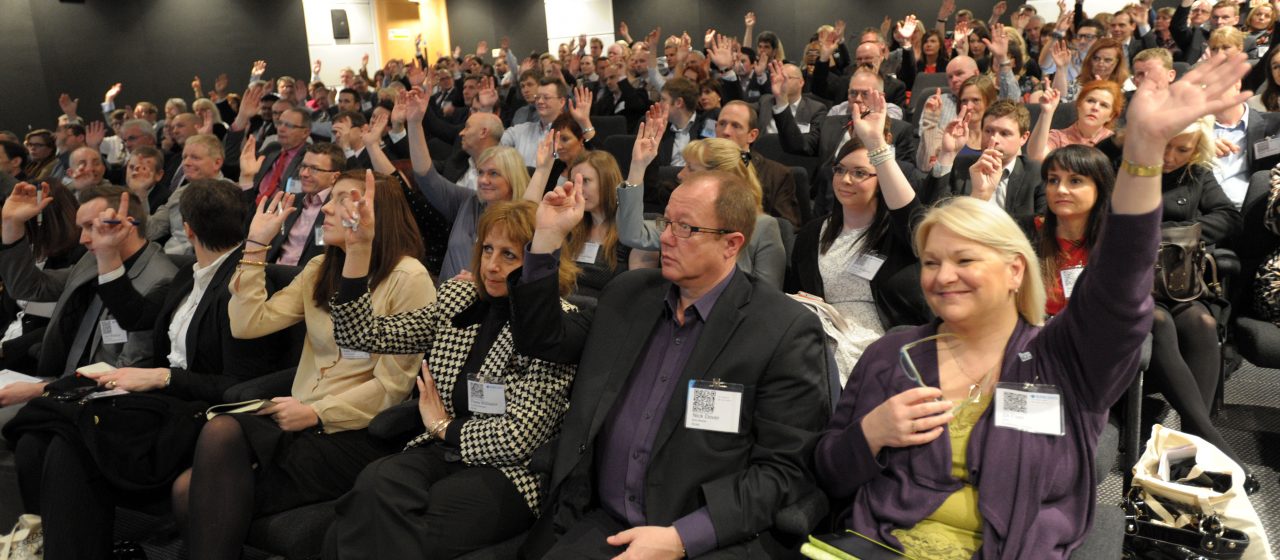 Collaboration and A Collective Call to Action: "We're Stronger Together"
by The Yorkshire Mafia , Apr 17
In a first for both organisations, the Institute of Directors (IoD) and the Yorkshire Mafia (YM) joined forces to host an evening of networking which provided an unrivalled opportunity for attendees to meet, learn and share.
Taking place on Tuesday 16 April in the stylish East 59th restaurant in Leeds city centre, we caught up with Natalie Sykes, IoD Regional Director Yorkshire & NE, to find out a little more about working together with the YM and what benefits this will bring to both audiences.
We also took the opportunity to find out what barriers still exist for Northern businesses in 2019 and how these can be tackled with a backdrop of ongoing political and economic uncertainty.
Stronger together
With the YM's motto, "we're stronger together" remaining as true now as it was when the group was formed more than 10 years ago, opportunities to work together and create solid and trusted networks for businesses in Yorkshire, and indeed across the North, set it apart from others.
With the YM securing two awards from the IoD in the last two years, a shared appreciation of what value and credibility each organisation delivers has become increasing apparent. With the IoD working towards similar objectives, to benefit businesses of all sizes, a collaboration was an obvious next step.
Natalie Sykes, the IoD's Regional Director for Yorkshire and NE, comments:
"Having secured two IoD Director of the Year awards including our Judge's Special Award, it's no secret that we feel that Geoff has created and founded something revolutionary with the YM – why would we not want to be a part of it?  The work that he is involved with that reaches to the heart of our communities is simply formidable and not everyone knows just how much of a silent hero he truly is.
"Geoff will be the first to say it is his team that have taken the YM to where it is today. That is the mark of a true leader and something that we value immensely here at the IoD."
Let the search for the next IoD winners commence
Hoping to benefit from the strong network of entrepreneurs and owners that the YM has cultivated over the years, Natalie hopes to tap into this abundance of business talent to unearth future IoD award winners.
She comments: "The search is on for our regional Director of the Year winners for 2019 and we hope that we can reach into the YM group to help to find winners who can go on to represent us in the UK awards!
"Whilst the YM is not a membership subscription, we are offering to waive our election fee for this month to say thank you to the team for helping us to find our region's finest and to allow those YM members who would like to take advantage of our benefits, such as our fantastic Information Advisory Service, Policy Voice, and world-class Director Development, to do so.
"We are also giving all YM members an invite to our Open Doors evening at Cloth Hall Court on May 14 where we welcome our IoD Director General, Anna Daroy. Those attending will learn more about what we are doing to represent the voice of our members, along with an insight into mental health in the boardroom by Karl Pemberton, IoD Chartered Director and IoD Judge for our regional awards."
A perfect pairing of complementary organisations
While some may question the motivation for a collaboration between the two groups, which, outwardly may look quite similar, Natalie explains the distinct but complementary offering which makes the organisations a perfect pairing.
She adds: "As organisations we are fully complementary; YM has the reach, while we have our Royal Charter, which is more relevant than ever before. Together our social impact can achieve many great things.
"What is most interesting about the YM is it is a disrupter to classic business membership organisations. Launched at the time when the traditional models were – and still are – failing, the YM team has proven its ability to deliver what our business leaders of today really want. Then, of course, there is the brilliant 'Think Summit' series and business week models, which are once again pushing the boundaries and delivering some fantastic results."
Addressing the infamous 'North/South divide'
In what seems to have become an age-old issue, despite some meagre attempts at addressing what we all know to be a significant problem, Natalie suggests that businesses are facing a new problem all caused by an insufficient approach to connect the North and South.
She comments: "There has been a policy for over 25 years to close the North / South divide – yet it has only widened. We are now seeing an East / West divide emerge too.
"Our members right now see transport and connectivity as being key.  There are quick wins such as batteries on our trains as opposed to electrifying Trans-Pennine and the shocking costs associated to this, as well as medium term solutions such as a Hyperloop for the North.
"What we need is for things to change and, irrelevant of the ongoing political and economic uncertainty, decisions have to be made for the greater good of our business community. We can't all stand still and wait for something to happen. We've been doing that for years."
Looking to the future
To close, Natalie leaves us in no doubt that the time for change is now and, as the IoD and the YM unite, we might just be one step closer.
She concludes: "As Northerners, innovation is in our DNA, how else would we achieve so much with so little?  However, the future is now.  The threat of automation is real, and we have a duty to our people and to our children to skill and prepare them for the roles that they can access today and the opportunities they will have in years to come.
"It is something we can and must embrace if we want to ensure that our beautiful North is a global destination for inward investment and a better tomorrow, rather than becoming the land that time forgot."