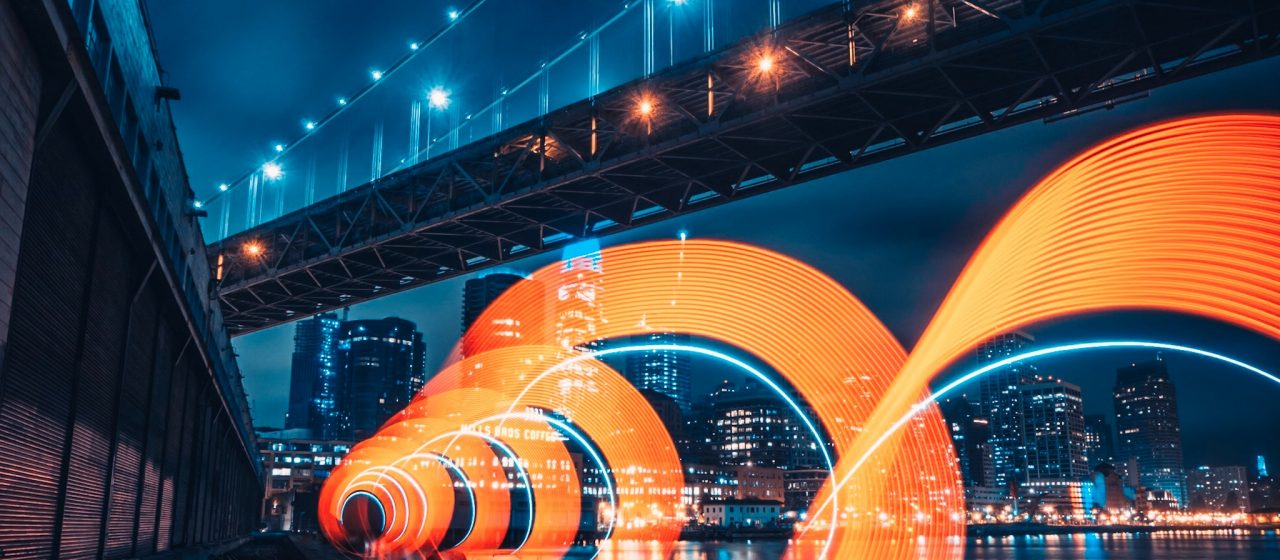 Business Agility and Optimising Flow
by IndigoBlue, Feb 19
Agile isn't a set of techniques and processes. It's a mindset, a way of being and behaving, a drive towards value. And at IndigoBlue, we're increasingly seeing organisations understand the necessity to embrace the Agile mindset across the whole enterprise – something often described as Business Agility.
That's why we were delighted to welcome to our Executive Breakfast Briefing at Aspire in Leeds on 6 February Fin Goulding — International CIO at Aviva Group and author of several books, including Flow: A Handbook for Change Makers, Mavericks, Innovation Activists and Leaders — to share his insights on new ways of working that are emerging in high-performing businesses through which they are manifesting Business Agility and achieving their goals.
Senior Consultant at IndigoBlue, Alan de-Ste-Croix, then shared practical insights and an illustrative case study to explain how organisations can focus on true business value and optimise flow in order to deliver that value.
Introducing Flow
Fin explained that Flow gets to the essence of Agile, eschewing heavyweight methodologies and processes. It's a minimalist framework which brings executives and customers into the heart of the Agile way of working, extending Agility across the organisation. It helps organisations focus on what is truly valuable to the customer and the business, and then drives the early and frequent delivery of that value.
At its core is a cyclical process to support the flow of work – from the Adaptive Portfolio, through Lean Software Development organised using Kanban, moved along the DevOps pipeline into Continuous Deployment, which enables Customer Feedback to then loop back into the Adaptive Portfolio.
Flow requires what Fin calls extreme transparency – the prominent visualisation on office walls of all of the organisation's strategic work. This tends to compel the executive team to take notice and get involved; the walls are representing their work, after all. But it also socialises the strategic work more generally – it encourages everyone to get involved in understanding and shaping the work and improving ways of working.
Flow focuses on the frequent, rapid delivery of value, requiring work to be broken down into small increments of value and moved through the cycle. The key metrics then become lead time (the time it takes from the task being created to the work being completed) and cycle time (the time it takes from work starting to work being completed). Flow is achieved through reducing these, resulting in big productivity gains.
Fin expands on Flow in this video published by IT Revolution.
Business Agility: Making it flow
Alan began by explaining that all organisations operate in a context of constant change, and quoted Jack Welch: "If the rate of change on the outside exceeds the rate of change on the inside, the end is near." Organisations that achieve Business Agility are those that keep pace with the rate of external change. These companies are successful in:
identifying the right change for themselves (doing the right thing)
achieving the right rate of change (doing the thing right)
This all hinged on a smooth flow of business intelligence within the organisation, on fast feedback loops between IT delivery and the business, providing decision-makers with constant visibility of information relating to areas such as:
proposed changes
changes ongoing
"benefits" of the changes so far delivered
capacity for delivering change
At IndigoBlue, Alan explained, we work across all levels of the organisation to facilitate a clear articulation of the business value the company wants to deliver and the key indicators it will use to monitor delivery progress. We have a range of tools at our disposal to support organisations with this, including Solution Value Mapping, OKR and the Value Proposition Canvas.
We then optimise the flow of information and insight across the organisation, improving Business Agility. This flow is cyclical – starting at the CXO-level, which provides the context and mission, sets the direction and determines which key indicators to track. Work is then broken down for incremental delivery by the delivery teams which use delivery metrics to optimise their own work. Delivery and capacity data is fed back and key indicator variance is reported to the CXO level, allowing data-driven decisions to be made rapidly on delivery priorities or to remove impediments. And then the cycle begins again—all the time, promoting Business Agility.
To illustrate this in action, Alan described IndigoBlue's engagement at Freeletics, a sports and lifestyle company based in Munich, Germany. As they grew from tech startup to the next stage in their company growth, they knew they needed to transform their ways of working and making decisions, shifting from decisions based on gut feel to decisions based on value and data.
We began by visualising all of the current work in progress on the Freeletics products. We then ran a workshop with the executive team, facilitating a value identification discussion to compare the relative business value of the initiatives. Through this process, we distilled the change initiatives down into a manageable three – those of greatest value to Freeletics at that point. The others were stopped.
From there, we built and visualised a tactical roadmap of those strategic change initiatives. We reported on progress using a handful of key indicators which drew data from delivery and facilitated executive-level decision-making.
These Business Agility improvements, along with enhancements we made to Freeletics' delivery capability, set firm new foundations for their future growth and helped them provide confidence to investors, resulting in a $45M investment into their business in 2018.
If you are looking to improve your organisation's Business Agility and would like to discuss how IndigoBlue can support you, please don't hesitate to contact us.
We would also like to thank our guests for their generosity in helping to raise funds to buy much needed equipment for a local charity we are supporting, the Homeless Leeds Support Group.