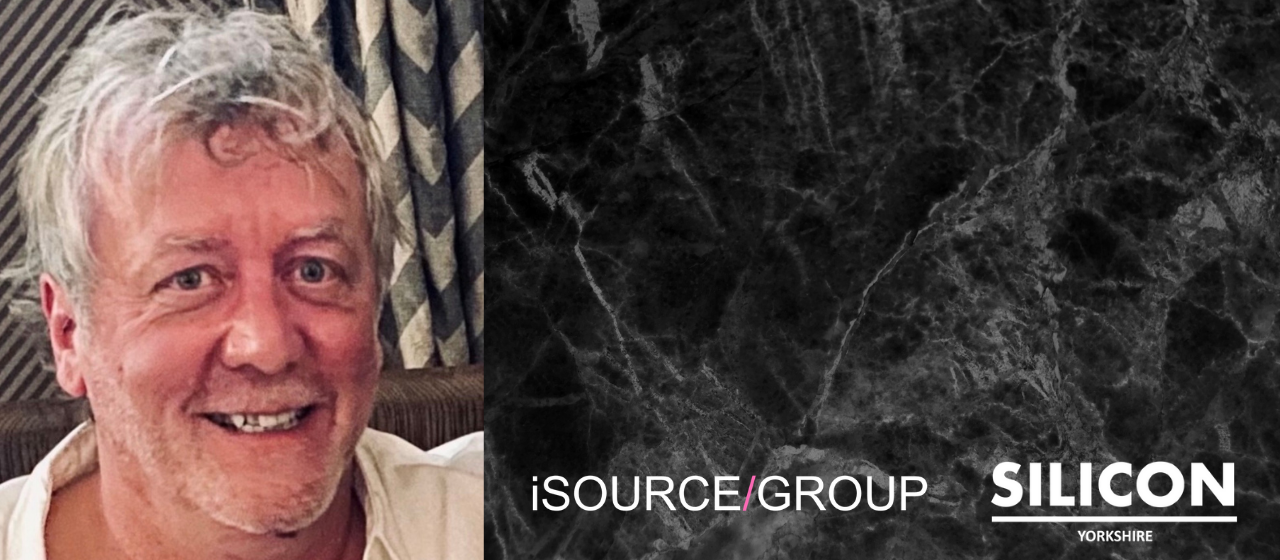 ANDY LORD EXPLAINS HOW HE BUILT A NETWORK OF SUPPORT DURING A LOCKDOWN
by The Yorkshire Mafia , Feb 08
Almost a year on since the UK entered the first lockdown, the unprecedented disruption caused by the Covid-19 crisis has left companies across all industries trying to navigate through this uncharted territory.
With employees working from home, new technologies becoming a necessity and the changing behaviour of clients and consumers alike, the global pandemic has certainly called on business owners, senior management teams and executives to show real perseverance and leadership when it has mattered most.
Throughout this uncertainty, it has become clear just how important having access to a strong and supportive network can be. We caught up with the self-appointed Professional Ambassador and Serial Networker, Andy Lord, to get his insight and own experience into managing life during a lockdown.
Where it all began
An accomplished businessman, Andy had a prominent career in the technology recruitment space, which culminated in co-founding the £130m turnover company, Rethink Group. After more than a decade of growth, including a stint as CEO, Andy's career took a different direction when he noticed an opportunity to recruit candidates and educate them as well.
Priding himself on going against the grain, Andy convinced Rethink Group's board to back the coding school, Code Nation. After leading an MBO of Code Nation sometime later, Andy also negotiated an acquisition of an apprenticeship provider and launched Code Nation V2. This soon became the fastest growing tech apprenticeship provider in the UK.
Once Code Nation was established and successful, Andy decided it was time for him to step aside. In May of last year, just two months after the first lockdown restrictions were imposed, he did just that. However, he soon came to realise that as the Covid-19 crisis was worsening, he needed to put his expertise to good use.
He said: "From May until December I began to carry out volunteering work, where I acted as a mentor to help people and businesses overcome challenges brought on by the pandemic. I used LinkedIn as a medium to find people in need and to offer my help. To use an expression, I used to say: "I'll do it for love." I ended up doing a lot of really good mentoring projects all for free.
"I'm also a blood biker for the NHS, so I delivered everything from blood, baby food, breast milk, key documents and I even transported COVID-19 tests around Preston. Throughout this process I made a lot of new friends and contacts, which made it all worthwhile."
Building a strong and supportive network
During this time, after offering his help for free of charge, Andy admitted he found it "humbling" how many people reached out for support and the benefits that having large networks can offer.
He commented:
"Running a business can be lonely and the employees often look at the founder or CEO to have all the answers. But as we are all going through uncharted water, you can't possibly have the answers to every question."
"We are all making it up as we go along. I found it very humbling that people who didn't know me wanted me to share some of my skills and the experiences that I've had over my career.
"We spoke of their challenges, upsets, worries and their inability to see the wood from the trees. I know how easy it is to 'only see what you can see' when you are in it. But one of my skills is to get people to open up and talk, and because I'm not emotionally involved with their businesses, I can have a frank chat about their strategies, what have they done or what they haven't done. So, I just try to help people to think differently.
"Although I don't claim to be a business guru, I've built up an enormous network over the years so I will know someone who may be able to help them. Throughout this time, I've helped organisations to connect with others and to form partnerships. I was just able to help connect the dots."
Getting back to work
Although Andy described his volunteer work as "life affirming", which also enabled him to make new associations and friends, the lessons he learnt throughout this period urged him to get back into the working world.
He said: "As December came around, I thought I actually need to get a salary again now as I haven't had one for six months! I simply put a post on LinkedIn to say that 'if anyone wants to buy a coffee and discuss any opportunities', I'm all ears.
"I was really quite taken a back with the responses. Nearly 11,000 people engaged with that post. I got a lot of job offers and opportunities to do great things, but I decided for at least the next six to nine months I'll become a consultant.
"So, this is everything from a business advisory role, where I help people increase their sales channels, to mentoring and taking on non-exec positions. I now call myself a Professional Ambassador."
Despite the chaos of this crisis, it provided Andy with the clarity to know where he wants to direct his efforts for the future. We are sure that the next phase of his journey will be just as interesting and inspiring as his first.
If you would like to add Andy to your connections, you can access his LinkedIn profile here: https://www.linkedin.com/in/andylord/