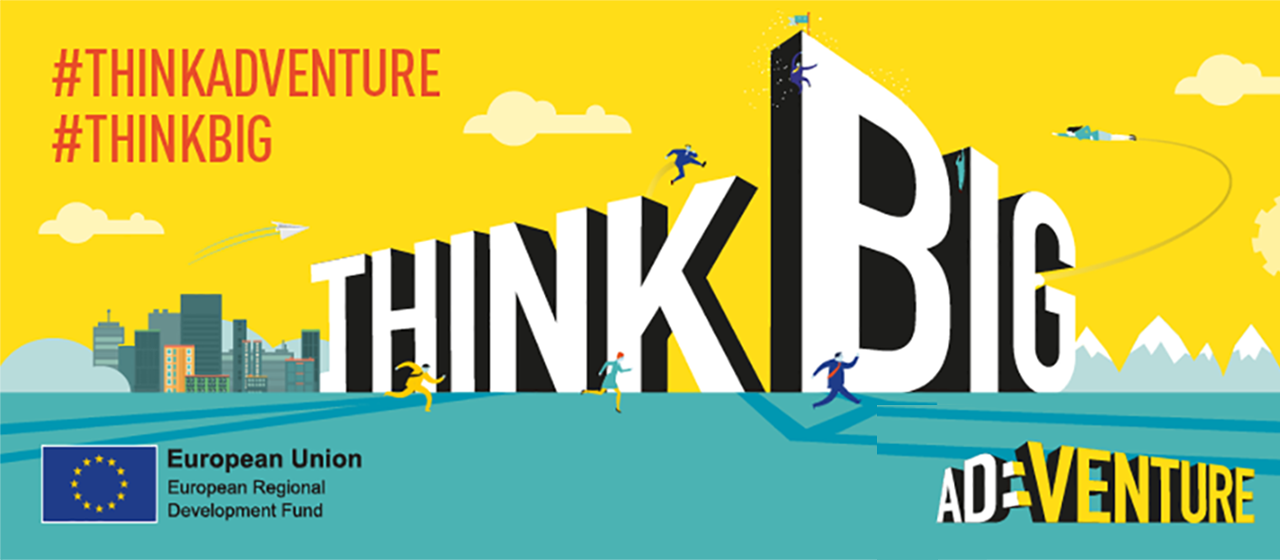 Ad:Venture talk us through grant applications
by Ad-venture, Nov 08
Something we get asked about, (A LOT!) when talking to business is grants.
A lot of businesses tell us they are put off making a grant application initially because they think it's hard work.
So…..here are some of the most commonly asked questions and answers to help you get started.
We hope you find this blog useful, and if you want to chat with an adviser about applying for up to £25,000 in match funded AD:VENTURE Growth Grants, just give us a call on 0845 524 0210 or complete our easy programme registration form at ad-venture.org.uk/register/
I heard grant applications are really complicated?
In truth, grants are no more complicated than applying to any other financial lender, and you would present your case for a grant in much the same way you would for a loan.  The added benefit of a grant is that you don't have to pay it back.
To start the process, you need a sound business plan which should evidence how and why the grant money will increase the growth potential of your company. Grants are usually aimed at delivering growth, innovation or new products to market.
In our experience most businesses that receive a grant think this is a fair price to pay for an injection of capital to sustain their growth plans.
Why is it all about jobs and growth and innovation?
Most business support programmes and grant schemes are designed to help businesses expand and create new jobs. Even where the focus is on improving productivity or increasing exports, for example, the ultimate aim is to help businesses grow, boost the economy and create sustainable growth and employment. This is often linked to development of new products and innovation. Grant applicants will usually need to evidence their plans will create growth through employment, and will be expected to provide details of any jobs created. This is often linked to the funding offer, and can mean full grant cannot be claimed until this is provided.
How can I make sure I put in the best application and not waste my time?
Grant funders want see applications that are likely to be successful, so always discuss your application with your business adviser before you apply. Most organisations offering grants have advisors who can help you through their process. They can advise you on the kinds of things that can be included in your application.
This might be considering how your growth meets the criteria for the grant scheme, and ensuring you have presented your best possible case.
This is also helpful when considering a blend of finance options and understanding what to use the different funds for, maximising the benefits of your grant.
Your adviser will act as a critical friend by going over your application, and giving you advice on areas that may need development or more clarity.
Having this support through the grant process will make it more likely your application will succeed.
My business plan is in my head!
While many businesses often start without a comprehensive business plan, when it gets to the finance-raising stage this would be a must for any lender, demonstrating why the company is viable for lending. This usually includes forecasts of revenue, outgoings and activities associated with these, market research, competitors and promotional strategies.
This sounds like a lot of work… …how hard is it?
A business plan does not have to be 100 pages!!
Business plans vary as much as businesses do, but they should give a clear line of sight for the business's financial forecast, sales figures and demonstrate to any potential investor or lender why you are a viable business.
Ok – so how can I get help to develop my business plan?
There are a number of ways you can get help with this, depending on your needs .If you have a plan but need some pointers, regional advisors and support programmes can offer you advice and even feedback. They can't write it for you, but can advise you.
You can also access workshops, aimed at helping you understand the business plan itself, and events to develop your understanding of essential areas, such as marketing, branding, market research and financial forecasting. Check out some of our FREE events at ad-venture.org.uk/events