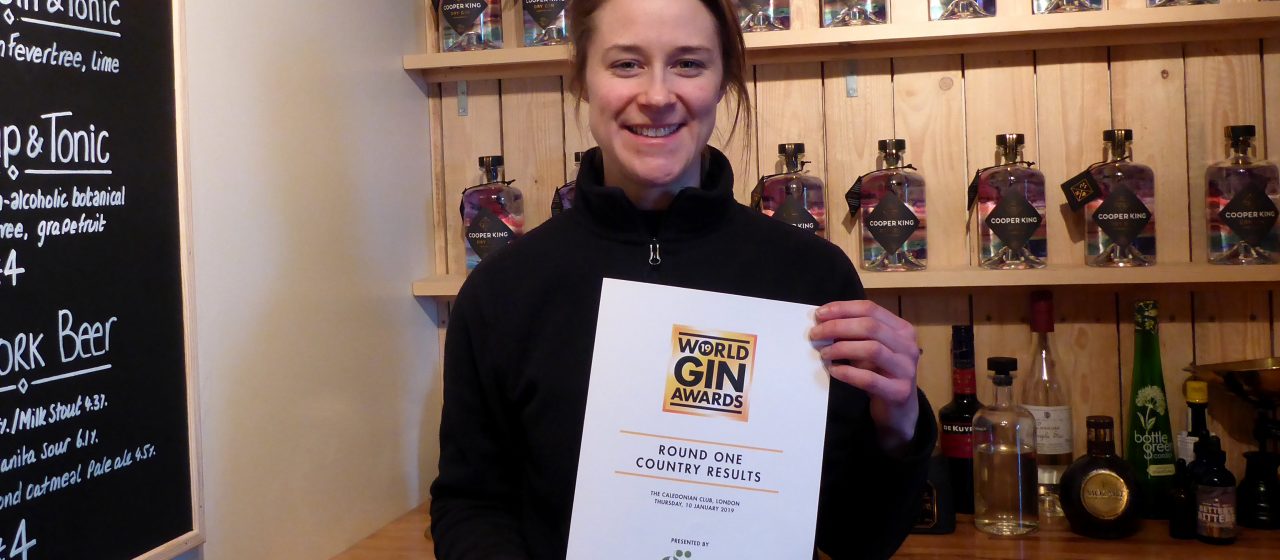 Yorkshire start-up distillery wins bronze in world gin awards
Jan 15
A Yorkshire-based distillery has won an international taste award for its inaugural gin.
Cooper King Distillery, based in Sutton-on-the-Forest, North Yorkshire, has been awarded bronze in the World Gin Awards.
Using vacuum distillation, Cooper King's Dry Gin is bronze winner for the UK Contemporary Style Gin. In a competition which attracted over 4000 gin entries, the accolade puts the start-up in a prestigious list amongst just 17 other UK gins.
Celebrating the world's best gin's, The World Gin Awards is part of the World Drinks Awards; global awards selecting the very best in all internationally recognised styles of drinks. The World Drinks Awards select, reward and promote the world's best drinks to consumers and trade across the globe.
The UK heat was held in London's Caledonian Club on Thursday 10 January 2019.
Each gin must go through a rigorous three-step process of judging. First each gin is tasted in its relevant style to identify and select the style winners. Judges making up the World Gin Awards panel include international, leading journalists, specialist drinks retailers and industry experts.
Style winners are then tasted against each other to identify the best gin in each category and finally, the best gins in each category are then tasted against each other one last time to select the world's best gin.
Established in 2016 by Dr Abbie Neilson and Chris Jaume, Cooper King Distillery is a self-built, 100% green distillery located in the heart of Yorkshire. The Dry Gin is the distillery's first product which launched in May 2018. The gin now has two international awards to its name, the first being a Gold award at the International Wine and Spirit Competition's DMA awards in October 2018
Commenting on the recent award, co-founder and distiller Abbie who attended the day said:
"We are absolutely thrilled to have been awarded bronze in the Worlds Gin Awards. We're passionate about flavour and are committed to producing great tasting spiritswhich are considerate to the environment and embrace our Yorkshire heritage. We use locally-grown Yorkshire lavender and honey from our own beehives and support local charities and international environmental initiatives by planting Yorkshire woodland for every bottle of Dry Gin sold.
"Our gin only launched eight months ago so to be recognised in such a prestigious industry award so soon is an extremely proud moment for the small Cooper King team"