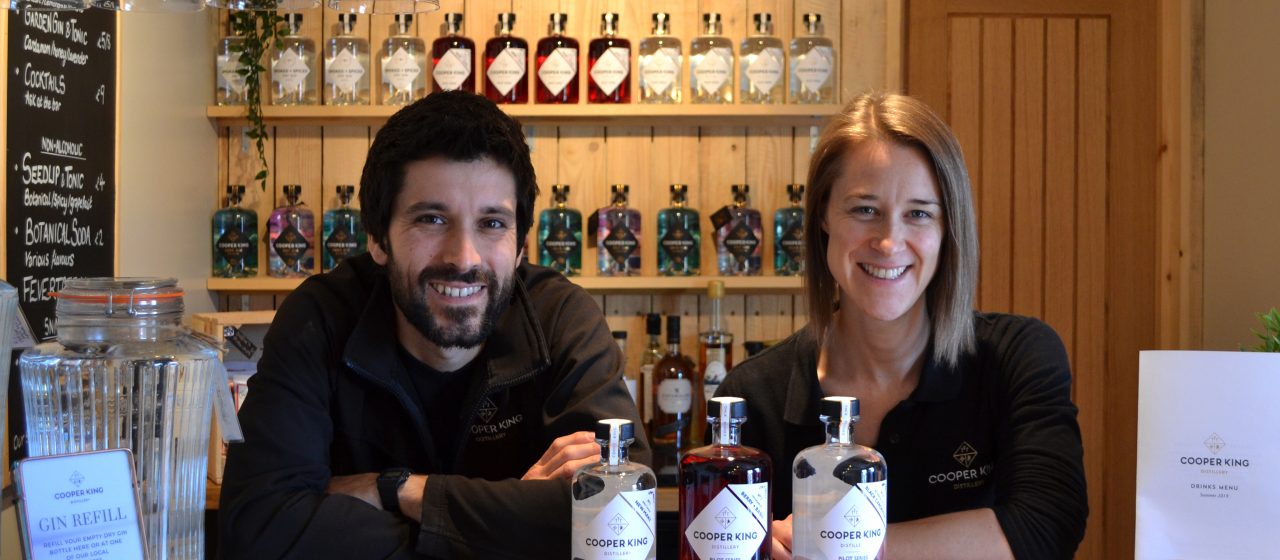 Yorkshire start-up distillery flying high with launch of new Pilot Series
Aug 22
North Yorkshire-based Cooper King Distillery has announced the release of the brand-new Pilot Series, an experimental range of spirits and liqueurs celebrating flavour and creativity.
The release comes just weeks after the start-up gin and whisky distillery commenced distillation of its inaugural single malt whisky and the news of its new partnerships with three leading UK stockists.
Since the release of Cooper King Dry Gin in May 2018, Founders Abbie Neilson and Chris Jaume have scooped several leading industry awards for their pioneering spirits. With a love of flavour, they continue to develop and innovate in the self-built distillery near York.
The Pilot Series has seen the distillery add three new lines to its collection of award-winning drinks, including a new-make spirit, a berry and basil liqueur and a black cardamom botanical vodka.
The first of the series to be released is the new-make spirit – an un-aged whisky from the first ever spirit run on the Tasmanian copper pot still at the distillery. Distributed as an exclusive gift to Founders' Club members, a small number are now available to the public.
Robust, flavourful and inspired by time spent with award-winning whisky distilleries in Tasmania, the new-make spirit has plenty of fruit on the nose, with hazelnuts and a rich maltiness on the palate. Distilled with 100% floor-malted Maris Otter barley, it has already generated interest amongst trade and public alike.
The distillery has also produced a Yorkshire berry liqueur – a rich and fruity gin liqueur which has been rewarded to Juniper Founders' Club members this week and is now publicly available. Made from Yorkshire raspberries and fresh basil which are steeped in the distillery's award-winning Dry Gin for two months before being lightly sweetened, the liqueur is grounded with notes of basil and warming spice.
The third in the series and a first for the distillery, is a black cardamom botanical vodka, made from the hearts of black cardamom pods. Each heart is cold distilled to create a beautifully fresh spirit with crisp eucalyptus on the nose, lively black cardamom on the palate and a hint of smoke on the finish.
Co-founder of Cooper King Distillery, Abbie said:
"Showcasing a range of distillation techniques and intriguing ingredients, we are incredibly excited to be launching such a diverse and delicious series of products for craft spirit lovers to discover.
The Pilot Series is an outlet for our desire to create and experiment with style and flavour. As the series grows over the next 12 months, expect to see further innovation and unique flavours. Onwards and upwards!"
Cooper King Distillery was formed in 2016 and is independent, self-built and powered by 100% green energy. In-line with the company's sustainable values, each of the new spirits are packaged in lightweight bottles and dispatched in plastic-free packaging.
The full Pilot Series range is available online and through selected UK stockists. The new-make is bottled at 47% abv with an RRP of £35, the berry and basil gin liqueur is bottled at 25% with an RRP of £29, and the black cardamom botanical vodka is bottled at 40% with an RRP of £33.