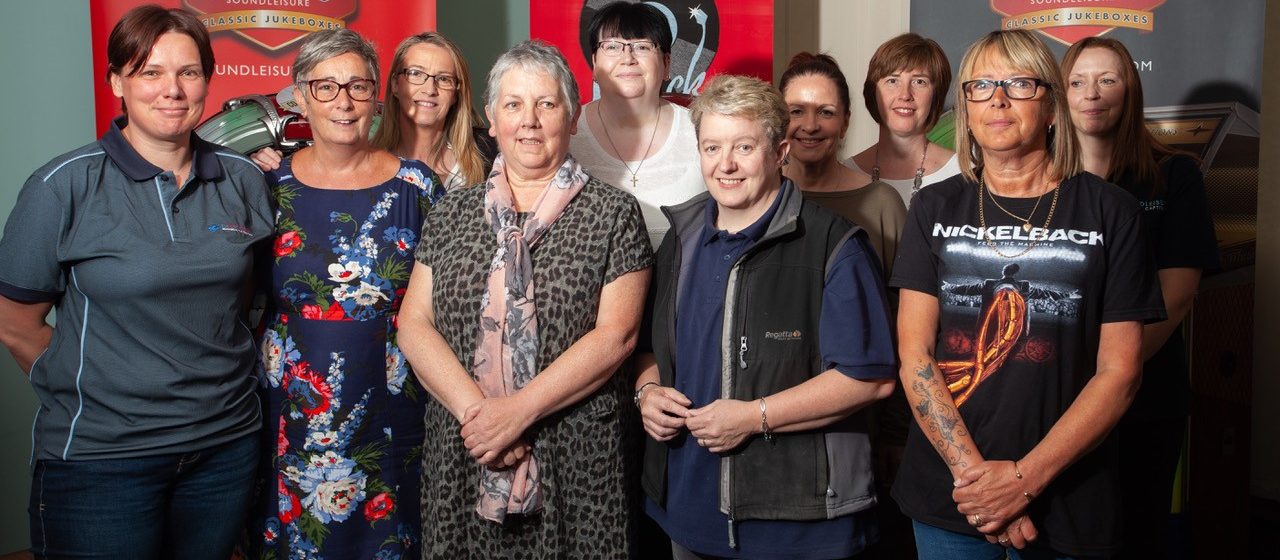 Yorkshire manufacturer celebrates International Women in Engineering Day
Jun 20
The world's only manufacturer of vinyl playing jukeboxes is celebrating International Women in Engineering Day on June 23 with the announcement of two females to its senior management team.
In contrast to the predominately male industry in which it operates, Leeds-based Sound Leisure is keen to encourage further female personnel to its team of innovative manufactures and senior leaders to help drive the company forward.
Working with the company directors at the family-run firm, two of the three people at senior management level are women.
Catherine Black has been promoted to business improvement manager following nine years at the firm with Joanne Waterland joining as demand and forecasting manager following 30 years of service at the 41-year-old manufacturer. Joanne began in 1989 as an office junior, progressing into sales before joining the management team this year.
In addition, another five females take up management positions at Sound Leisure and the company is looking to employ a further three apprentices for the busy factory wood shop, keen to engage more females into manufacturing.
With an impressive an 80,000 sq ft manufacturing facility in Crossgates, Leeds, Sound Leisure is one of only two classic jukebox manufacturers in the world with further sub-groups of the business including SLKids, suppliers of children distraction areas.
Established in 1978, family-run business, Sound Leisure has sold more than 100,000 jukeboxes around the world.
Chris Black, managing director at Sound Leisure commented:
"Manufacturing is an industry traditionally dominated by men, but at Sound Leisure, women employees are intrinsic to the company and its development.
"With 41 sound years under our belt, we're keen to ensure we continue to operate as a fair and ethical company and encourage more women into roles with us and help them to progress their careers.
"We strive to be leaders of British manufacturing across the globe, and, with many females now entering into STEM careers it is important to us to do as much as we can to facilitate the growth and development of young professionals into the industry."
Commenting on her role at Sound Leisure, Joanne Waterland said:
"I'm thrilled to have been promoted having enjoyed my 30-year long career here. I'm excited to support the company with its strategic direction and ensure that further females enjoy a long and fruitful career alongside me and our talented manufacturers."