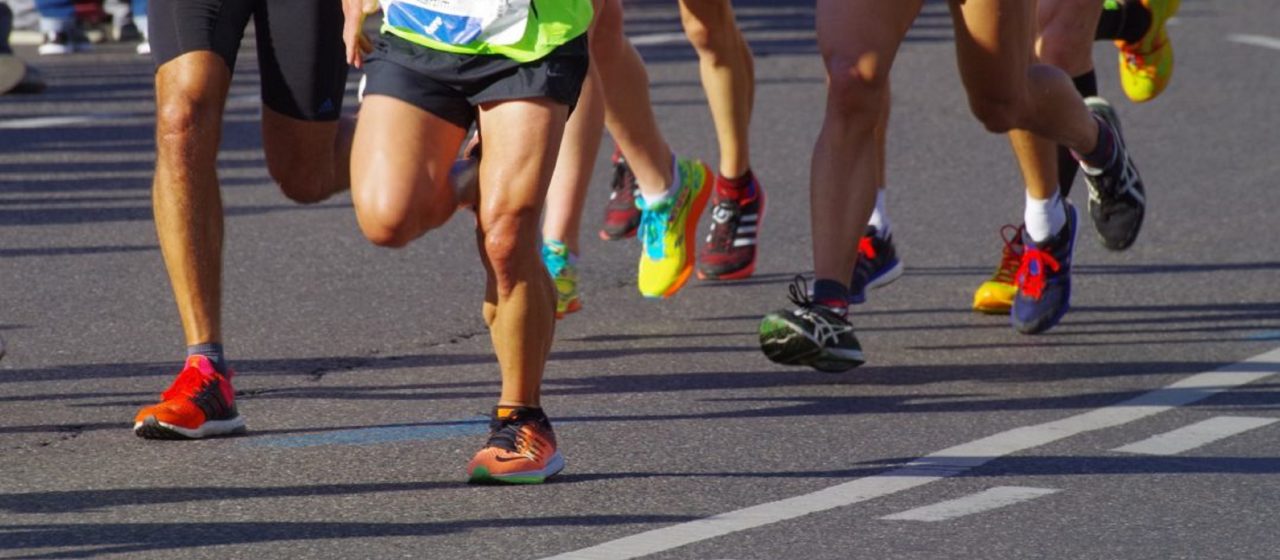 Yorkshire Charity offers Free Places for 2020 Great North Run
Oct 01
Yorkshire charity Cystic Fibrosis Care is offering runners the chance to compete in the world's most popular half-marathon event.
The Bedale-based charity is offering free places in next year's Great North Run, which takes place on 13 September and will see more than 57,000 competitors take to the streets of Newcastle upon Tyne, rubbing shoulders with celebrities and professional athletes to complete the 13.1-mile course.
By taking up one of Cystic Fibrosis Care's places, competitors will avoid having to enter the event's ballot and pay the £58 entry fee, in return for raising a minimum of £250 in sponsorship for the charity.
Founder and director of Cystic Fibrosis Care, Patricia Kilpatrick whose daughter suffers from the disease, said: "As a charity formed and run by parents of children who have Cystic Fibrosis, we understand the devastating impact it has. All money raised goes directly into making a difference to improve lives."
Cystic Fibrosis is a chronic life shortening disease that affects 10,000 children and young adults in the UK. It affects the lung and digestive system. Current life expectancy is in the thirties; there is no cure.
Patricia said: "I ran the Great North Run myself last year and I hope other runners will be inspired to support our charity. We see first-hand how our extra care and support makes all the difference to families dealing not just with the medical demands of constant hospital visits and daily physiotherapy, but the emotional difficulties that come with caring for loved ones with this debilitating condition."
Established in June 2015, the charity provides essential services, care and support directly to families. It offers individual support through grants to patients requested by Cystic Fibrosis teams and clinicians nationwide, as well as helping fund specialist medical equipment and nurse training.
Funds for example go to buying equipment such as portable nebulisers to help treat more young patients in their homes, reducing travel and stress. The charity also offers hardship support to families who find prolonged hospital stays with their children financially challenging, providing hotel provision when necessary.
To date, its Breathe Easier campaign has raised enough funds this year to buy 18 E-Flow nebulisers – innovative medical devices that effectively help relieve respiratory difficulties, and which cost £700 each
Patricia said: "The Great North Run is such a hot ticket for runners that the ballot is often over-subscribed. Through the places we're offering, competitors can rest easy knowing they've secured their spot in plenty of time and can get on with training, while doing something heartfelt and truly life-changing for the families affected by this devastating disease.
"The money raised will be a fantastic donation boost to our charity and will be used for patient grants and medical equipment as well as supporting the expansion of York Hospital's Cystic Fibrosis outpatient's department and the upgrade of the clinic at Seacroft Hospital in Leeds."
To apply for one of Cystic Fibrosis Care's Great North Run places register online: www.cysticfibrosiscare.org.uk