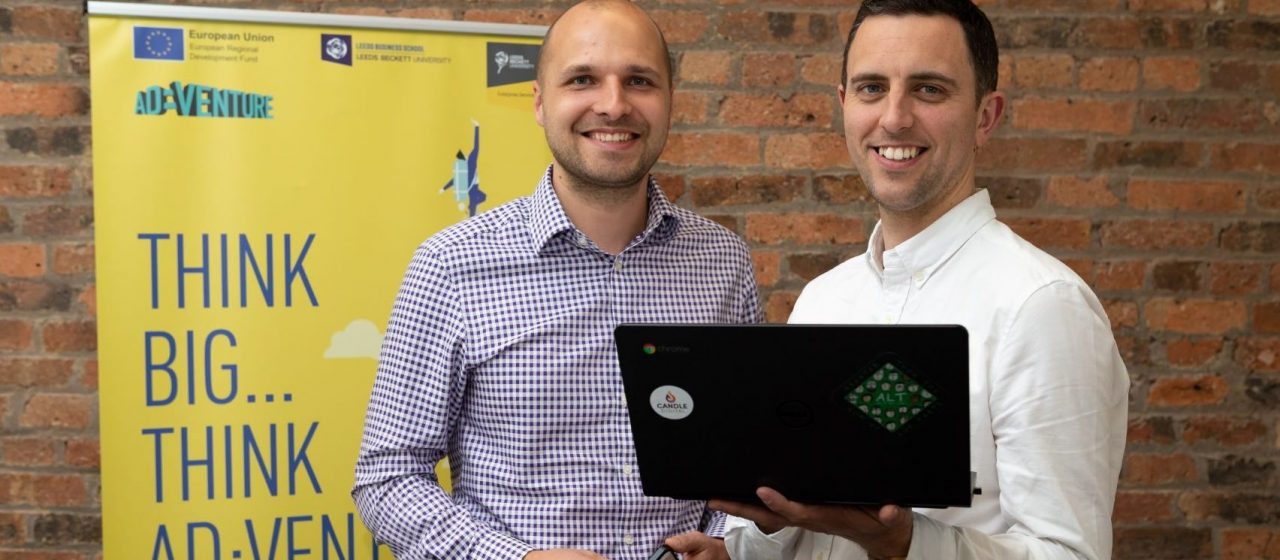 Yorkshire business support programme shortlisted for financial award
Feb 09
A Yorkshire business support programme, which has helped hundreds of new businesses, has been shortlisted for a financial award.
AD:VENTURE, which helps ambitious new businesses trading for less than three years in North and West Yorkshire, is one of the finalists in the Yorkshire Financial Awards 2021. It is shortlisted in the Accelerator category alongside others including Barclays Eagle Labs and Natwest Accelerator.
Programme manager Sarah Carling said: "Every day at AD:VENTURE our team and partners work hard to support the ambitious, innovative and resilient entrepreneurs we have here in Yorkshire.
"We were delighted to have that hard work acknowledged by being invited to enter these awards and even more delighted to be shortlisted."
The awards, now in their fourth year, are designed to highlight the excellence of individuals, teams and organisations connected to finance across Yorkshire. Other finalists include Lloyds Banking Group, Leeds Building Society and Chase de Vere. The final will be held online on February 25.
AD:VENTURE has provided more than £1.7m in grant funding and helped more than 3,500 businesses and individuals in the Leeds City Region since its launch at the end of 2016.
The programme offers workshops, masterclasses, one-to-one mentoring and access to finance. Since the first lockdown, delivery has switched to online, with over 100 online events, attended by more than 1300 delegates.
"The last year has been particularly tough for businesses, and we know that the support the programme provides has been more important than ever," said Sarah.
"We have continued to run our services and be there for businesses. And despite Covid we have seen amazing success stories. We know that every success story leads to a boost for the local economy and ultimately AD:VENTURE is all about helping the local economy."
Plans for this year include a new scheme called Elevate for businesses in Kirklees, with advice available from academics at Huddersfield Business School, and Northern Max for young digital and technology-focussed firms in Bradford, a scheme that has already been run successfully three times.
AD:VENTURE is part-funded by the European Regional Development Fund (ERDF), with funding and delivery partners across the Leeds City Region, including the region's nine local authorities, the Business Enterprise Fund, Leeds Beckett University, West and North Yorkshire Chamber of Commerce, and the Leeds City Region Enterprise Partnership.
There are eligibility criteria and some sectors, including retail, are not eligible, but among the companies that have been given support are those offering training, HR support, digital and design services, specialist manufacturing, health and wellbeing, and electrical services.
For more information on AD:VENTURE go to https://ad-venture.org.uk/
For more information about Yorkshire Financial Awards, or to watch the event online, go to www.yorkshirefinancialawards.co.uk