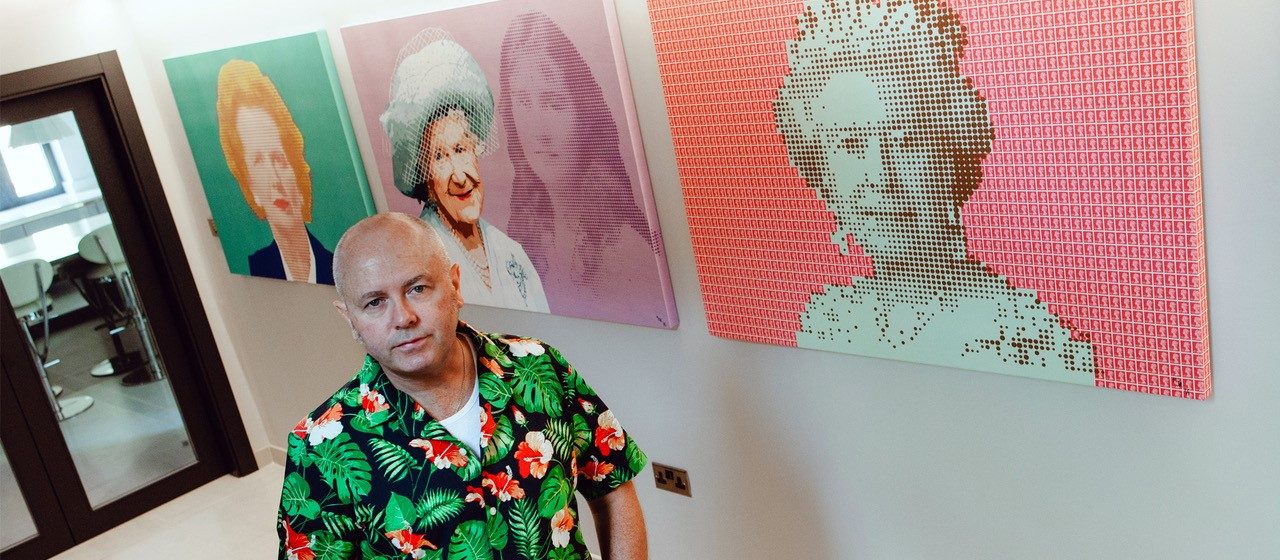 Yorkshire-born artist launches kickstarter campaign in hopes of featuring in prestigious exhibition
Feb 07
Howard Rushfirth is a creative professional from Leeds. Many will be familiar with his work through his long association with the Yorkshire Mafia. Howard conceived and created all the original branding for Leeds Business Week, the brand identity for Buy Yorkshire, as well as all the brochures and associated marketing material for the events for the first six years of its existence.
Howard is still going strong with his brand identity work through his design company Rushfirth Creative, but these days outside of his working life, he's also taken up digital painting and picture making. His unique artwork has been going up on display on the walls of homes and businesses and things have suddenly begun to take momentum.
However, the Yorkshire-born designer and artist still has an unfulfilled dream, nagging away at him.
"I've been 'creating' from the moment I was first able to grasp a wax crayon in my little fist, when I began to make my mark in the world. I started making pictures as toddler and I haven't stopped since." Says Howard.
"I'm really proud of all I've accomplished in the last three decades of my career. However one thing still eludes me. For all the pictures I've created over the last 48 years, I've yet to have one hang on the wall of a recognised art gallery."
In a move to put this right, Howard is in the midst of a Kickstarter campaign and is currently looking for support in getting an exciting new 2 x 2 metre digital art canvas submitted to the prestigious Royal Academy of Art's Summer Exhibition.
The purpose of the crowdfunding campaign is to not only cover the hefty production and transport logistics costs, but equally so, to gain some exposure and interest in the enigmatic submission piece itself.
The campaign, which ends on Monday February 11th at midnight, is an 'all or nothing' Kickstarter campaign. If successful, the backers will receive various reward incentives which range from a public 'thank you', to limited edition prints that are exclusive to his campaign, to the opportunity of briefing and commissioning a unique bespoke piece of art, which will be personally produced and signed by Howard.
For more information, or to make a pledge, please head to: https://kck.st/2HSwAD8
To see more of Howard's work: www.rushfirthart.com / www.rushfirthcreative.co.uk