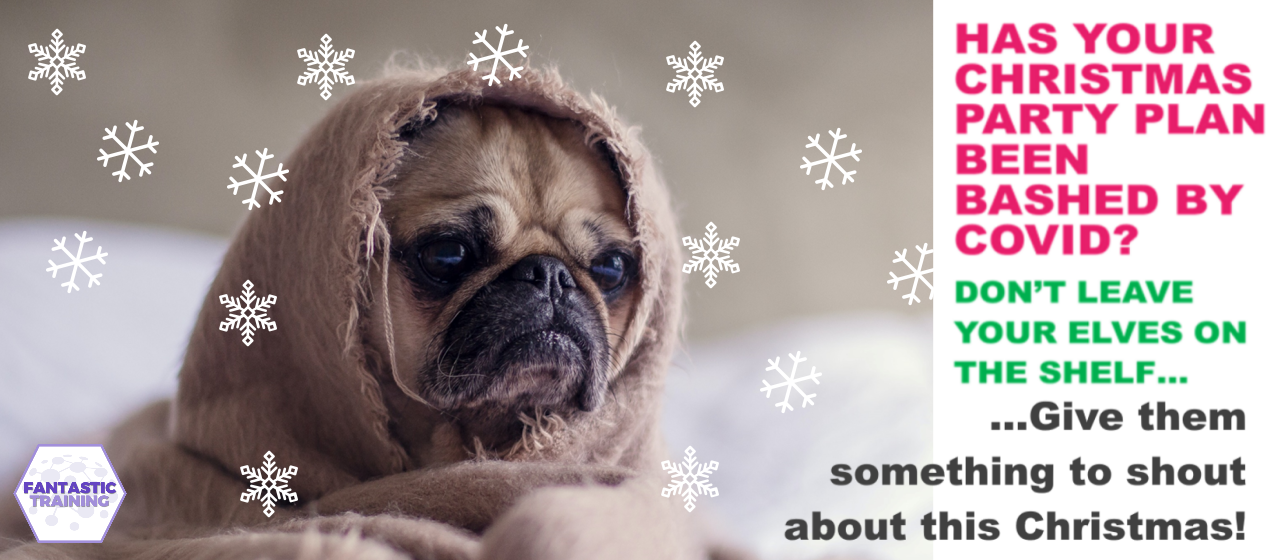 YORKSHIRE-BASED TRAINING COMPANY GOES VIRTUAL WITH A NEW SPIN ON THE OFFICE CHRISTMAS PARTY
Nov 12
Skipton-based Fantastic Training (A brand of The Fantastic Thinking Company Ltd.) used to travel around the world teaching Agile Project Management Skills to business teams using only LEGO and a few hundred post-it notes.
But then the Covid pandemic hit and, needless to say, all of their training dates disappeared overnight. Just like for many other small businesses the rest of 2020 was looking bleak.
So they took 'Agile Project Delivery' back to the drawing board and rebuilt it using an open-source Minecraft clone called Classicube… their teambuilding and Agile For Business learning experiences are now delivered entirely remotely in a virtual building world and are getting fantastic reviews. Mathew Hallett, a senior manager described the experience as 'the most immersive and innovative training of [his] career!' whilst superlative statements such as 'Genius! Innovative! Awesome!' (Imtiaz Kaderbhoy, Business Analyst) are not unusual.
It wasn't just physical training that got cancelled this year though… work Christmas parties and physical get-togethers have also taken a big hit so Fantastic Training have come up with a fabulous alternative.
They have created a festive teambuilding experience which is a lot more original than a video conferenced mince pie with cheesy Christmas music. Hosted using Zoom but facilitated in an active gaming environment, it promises to be the most collaborative 90 minutes teams will get this Christmas from the comfort of their own laptop… no Covid, no masks, no alcohol (the hand-rub kind anyway) and definitely no unfortunate incidents with the photocopier! They think they have created the perfect Christmas party for remote teams in this challenging new climate of home working and increasing isolation.
The experience lasts for up to 3 ½ hours and consists of a quick skills lesson followed by a Christmas Treasure Hunt in a virtual winter wonderland. Once the challenge is completed, depending on their package, teams can stay on and build Santa's grotto, an ice hotel or even their vison for 2021.
Fantastic Training have been pro-active in supporting people who have found themselves between roles or facing redundancy due to Covid by offering free places and reduced rates on their training for those affected. They are also preparing to host Diversity & Inclusion December within ABC (their growing Agile Business Community membership group) and it is hoped that their new Christmas adventure will help remote workers feel included and valued this Christmas.
To book or enquire about having your office Christmas Party with a teambuilding twist click here!