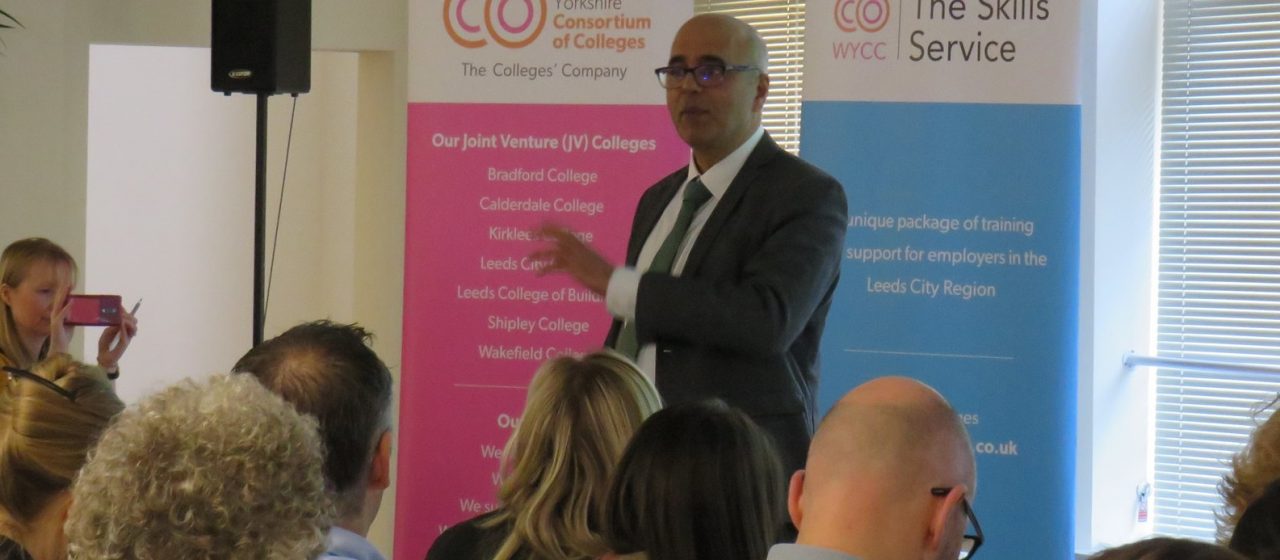 YM members to benefit from new official Skills Partner
Apr 17
The Yorkshire Mafia and The Skills Service have joined forces to reach more businesses in the Leeds City Region and unlock employee potential.
The Skills Service, managed by the West Yorkshire Consortium of Colleges (WYCC) and funded by the European Social Fund (ESF), can provide planning, support and 40% ESF funding for SMEs to increase skills of the workforce.
The latest Skills Catalogue was launched at a breakfast event in Leeds in March and lists over 700 eligible courses from 24 training providers, all in one place. The partnership with The Yorkshire Mafia will allow more businesses to find out about events and opportunities on offer through The Skills Service. The catalogue is available on the WYCC website listing training from colleges, universities and private training providers.
Louise Tearle, Partnership Director at WYCC said, "We've come a long way in a short space of time with The Skills Service project and are proud to become the official Skills Partner of The Yorkshire Mafia. With their vast membership and lively networking events we plan to let more businesses know about the benefits of working with us.
"We have commissioned new training providers to align the catalogue with business demand and offer a wide range of courses, all with 40% funding available for eligible businesses."
Businesses who can't find the course they think they need already listed can enquire about receiving the training through the Specialist Skills route, where one-off commissions are possible to meet the training need.
Focusing on a different sector each month, The Skills Service will be reaching out to members of The Yorkshire Mafia with their latest opportunities, along with attending networking events and contributing to member news and updates.