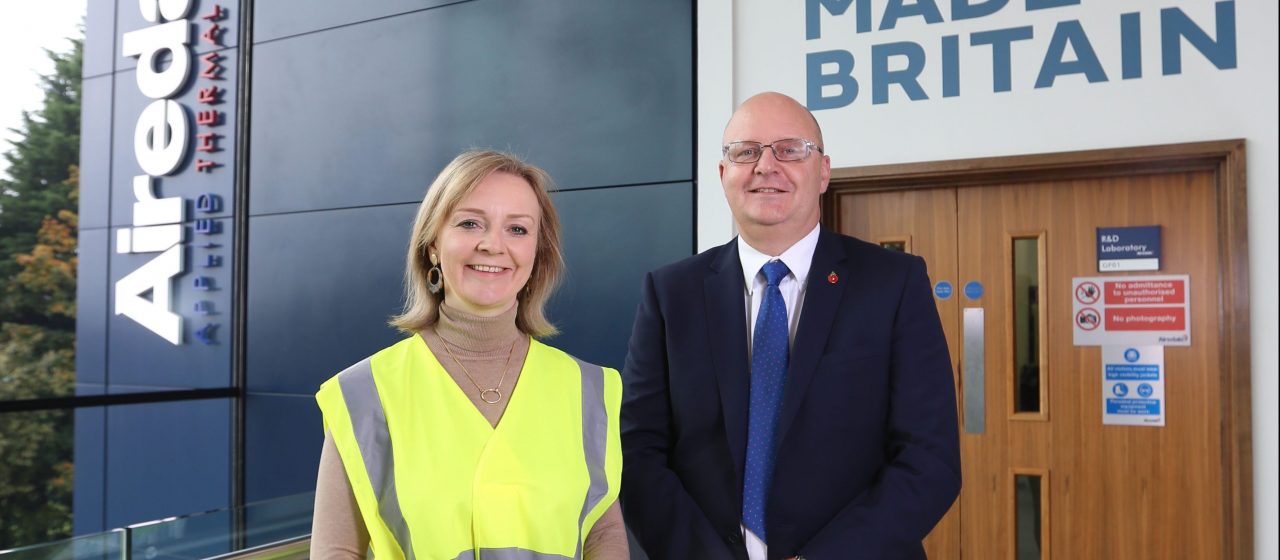 VIP visit highlights manufacturer's export profile
Oct 31
A Leeds-based air conditioning manufacturer has hosted Liz Truss, the Secretary of State for International Trade, during her visit to the city.
Airedale International, based in Rawdon, has been exporting its products for nearly 40 years and held discussions with the cabinet minister about the importance of export business to the country and the role it has played in the company's expansion.
Speaking after her visit to Airedale International, Ms Truss, said: "It was brilliant to come to Airedale today where I was blown away by the technology and innovation on display.
"Businesses like Airedale play such a crucial role in putting the UK on the map around the world, and I saw first-hand how exporting success is translating into jobs and investment here in Yorkshire."
Airedale International has offices across three continents and exports to 60 countries around the world to industries including retail, pharmaceutical, data centres and healthcare. It also specialises in building management software systems which monitor, report and use diagnostic tools to easily control building services.
Managing director, Tony Cole, explains: "We were proud to be chosen by the Secretary of State as an example of an export business that is shining in the region.
"We had a really interesting discussion about the future of international trade agreements outside of the EU and how important export has been to the growth of Airedale International and the effect export has on the health of the country's manufacturing industry.
"Inevitably, talk turned to Brexit and it was great to have the chance to discuss our thoughts directly with a member of parliament."
During her visit to the site, Ms Truss, who was joined by Stuart Andrew MP, explored the company's in-house R&D department, toured its state-of-the-art manufacturing facilities and chatted with employees about their experience of working at Airedale International.
Tony adds: "This visit from the International Trade Secretary confirmed that we're a go-to company in the region for export matters and it has given the whole team a real boost to be recognised by the government in this way."
Airedale International is celebrating its 45th year in business designing and manufacturing innovative and high-efficiency cooling solutions. It is based on Leeds Road in Rawdon and has around 600 employees internationally.
For more information visit www.airedale.com or telephone 0113 239 1000.