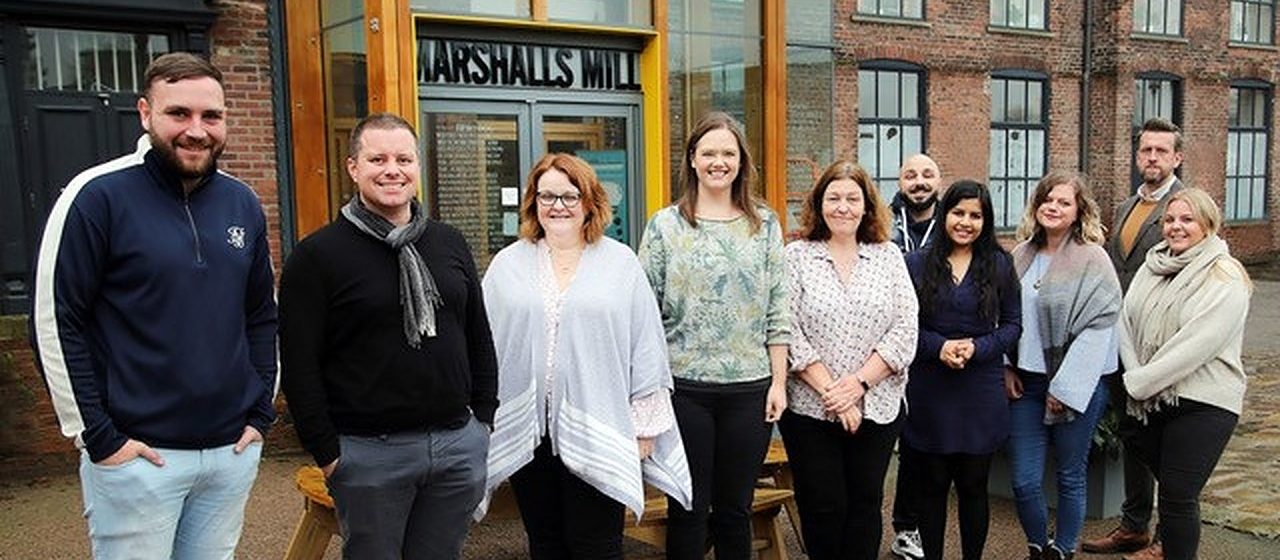 Two new deals at Marshall's Mill
Dec 11
Limehouse Films and BlynkTM secure lease agreements at the historic mill complex on the South Bank
Two new deals have been secured at Marshall's Mill, part of The Round Foundry and Marshall's Mill estate on the South Bank of Leeds. The deals see Limehouse Films take a new tenancy after relocation from Halifax, along with incumbent tenants Pro Audio Systems Ltd trading as BlynkTM renewing their tenancy in the Mill.
Limehouse Films are a production company that has been creating award-winning films for over a decade, working with clients such as Nescafé, Asda, and Nestlé. Their move from Halifax to Leeds has been prompted by several reasons, including the current buzz around the film industry in the city, the redevelopment of the South Bank, and the desire to be based in the creative hub and community that Marshall's Mill offers. The organisation has taken 1,840 sq ft of space in the building.
Tracy Keates, Director of Strategic Communication at Limehouse Films, commented: "We are really happy to now be part of the community at Marshall's Mill, and to be part of the wider Leeds business community at such an exciting time in the development and growth of the city."
BlynkTM has agreed on a new lease, continuing to occupy 3,294 sq ft within Marshall's Mill. The business is a creative and digital services agency providing end-to-end experiential solutions, delivered by a unique range of in-house services.
Elizabeth Ridler of Knight Frank commented" "Limehouse is an excellent fit for Marshall's Mill, which is firmly established in the city as a centre for creative innovation. The opportunity of being part of a business community that shares a similar ethos was one of the driving forces for their relocation and we are certain that they will enjoy taking part in the ever-expanding events programme that includes regular business to business workshops, wellbeing activity, and charitable causes."
The lettings were facilitated by Knight Frank and Creative Space Management acting as joint agents.