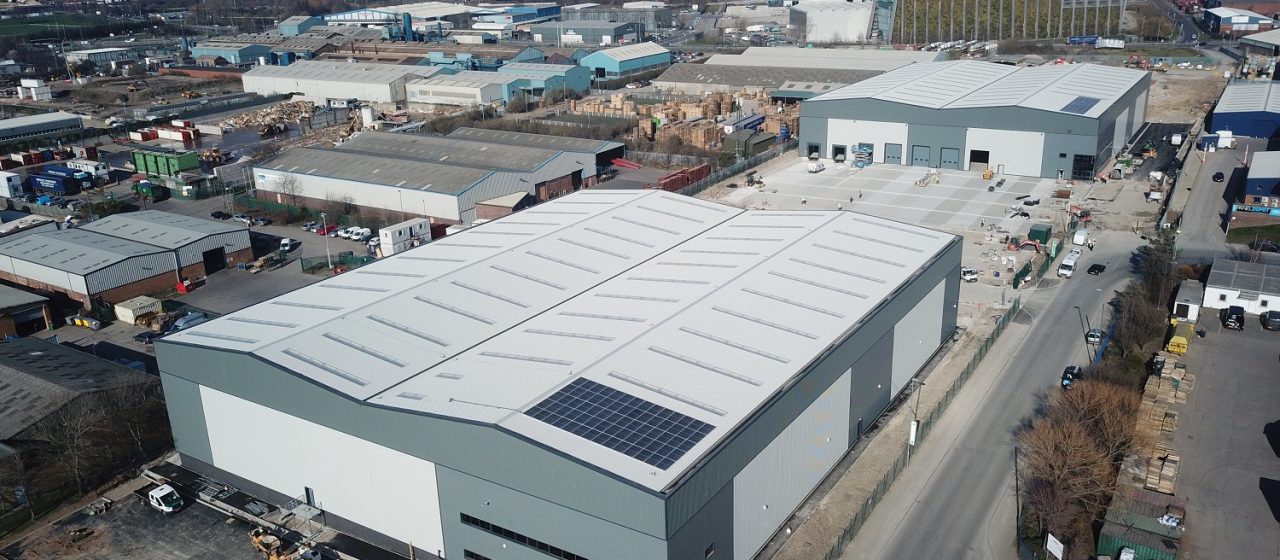 Towngate secures second lease on Leeds industrial site
Apr 08
Brighouse-based commercial and industrial lettings specialist Towngate PLC has secured a 20-year lease with leading wine and spirits warehousing company, London City Bond (LCB).
LCB is the UK's largest and most successful privately-owned tax warehousing company in the UK. The firm has now further expanded with an additional site – the newly constructed 55,000 sqft TL1 unit, which forms part of the phase one development at Towngate Link.
Managing the storage of seven million cases of wine and spirits, in two million sqft of units, and operating a delivery fleet of up to 300 vehicles, the company provides a comprehensive and sophisticated drinks logistics service.
LCB will benefit from a newly-constructed distribution unit, which includes a working height of 12m and two-storey grade A office accommodation. Dock and ground level loading bays will increase efficiency of movement of products, and the secure, deep service yard will improve vehicle circulation. In addition, a pre-fitted CCTV system will provide security on-site. The space is ideally situated next to the firm's existing warehouse in Leeds.
Supported by a cutting-edge IT system, the firm aims to achieve operational excellence – while focusing on delivering a personal service and maintaining the 'family' character of the company which dates back to 1870.
LCB's sales director, David Hogg, commented on the new property: "The proximity and location of the new unit was perfect for us, as our existing property is just over the fence. We were blown away with the quality of the build and materials used – it was clear that Towngate had gone to great lengths to consider every detail. We are very proud of the site, and we're assured that it will be maintained to this high standard throughout our 20-year lease.
"It was an absolute pleasure to work with Robert and the rest of the Towngate team – we've worked with property companies in the past, and they were by far the easiest firm we have ever dealt with. We're really excited to be working with them!"
Towngate's managing director, Robert Smith, added: "This is a fantastic letting for Towngate, and we're really excited to have LCB as part of our client portfolio. The company needed a larger space to expand into, and TL1 fits the bill perfectly as it's located on Leeds' most established industrial site, with close proximity to the M1 motorway network.
"We're looking forward to working with LCB over the coming years."
The construction of Phase II at the Towngate Link site is due to commence in June 2019 – and will comprise of further 15,000 sqft and 55,000 sqft properties.
Towngate PLC was represented by partner at Knight Frank, Iain McPhail and director at Gent Visick, Paul Mack.