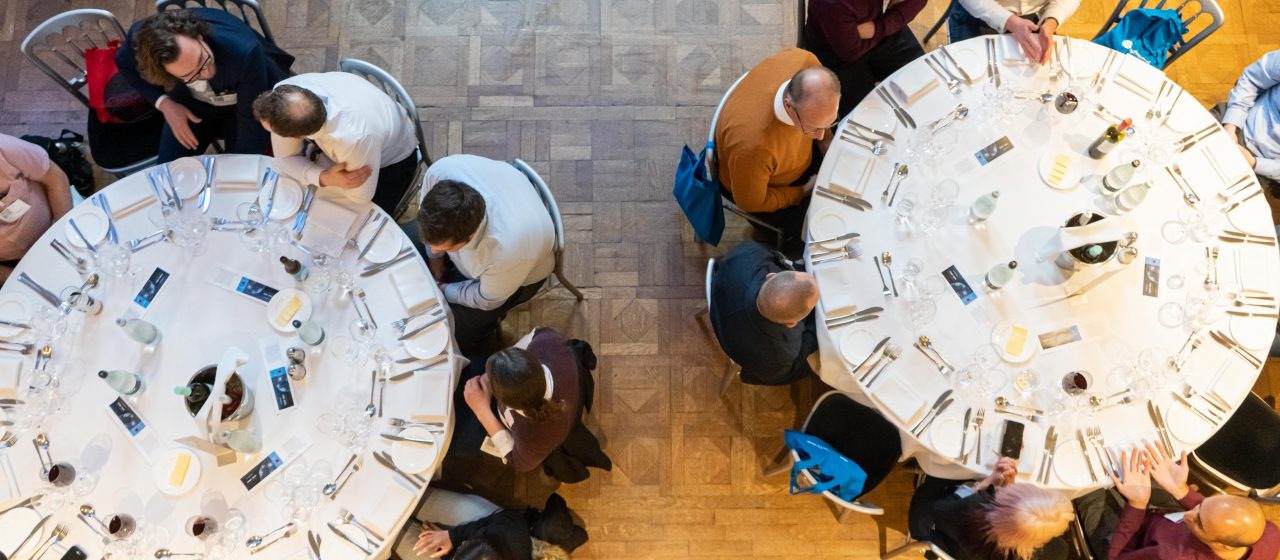 THINK Summits Welcomes Thought Leaders and Trio of Sponsors to the Table
Jun 25
C-suite executives from the IT and digital sector will come together in Leeds for the third instalment of the THINK Summits series, which is hosted by iSource Group and takes place at Aspire in the city centre on Tuesday 25th June from 3.30pm onwards.
Taking a roundtable format, the event will ignite conversation, spark creativity and inspire change amongst hand-picked guests. Expecting upwards of 200 industry thought leaders, the idea is to once again bring people together that have shared interests and that can create meaningful debate.
An unrivalled opportunity to build a community of experts from similar sectors, guests will enjoy a champagne reception and three course meal, while making connections and sharing opinions on the topics that matter to this audience the most.
Recognising the calibre of attendees and the significant opportunity that this presents for related businesses, event sponsors CityFibre, CloudOps and Accedian will be on hand to contribute to the debate and share thoughts on their respective areas of expertise.
As the UK's largest alternative provider of wholesale fibre network infrastructure, CityFibre are sponsors of the infrastructure table.
Steve Moore, City Manager at CityFibre, comments:
"We're looking forward to meeting with others in the industry who are as passionate about the UK's changing digital landscape as we are.
"There's no doubt that state-of-the-art connectivity is vital to the continued growth and prosperity of the country's businesses, and with rapid improvements in technology, implementing systems that can keep up with these demands is essential if companies want to remain competitive."
Meanwhile, providing best in class consultancy and delivery of strategic and transformational cloud-based products and services, CloudOps Limited will join forces with Accedian as sponsors of the 'Cloud' table.
Gareth Humphreys, Chief Architect at CloudOps Limited, comments:
"At CloudOps Limited we help create technology solutions based not only on today's ubiquitous platforms, but also through established strategic partnerships with a number of innovative organisations.
"Alongside our co-sponsor Accedian, we deliver exceptional end-to-end network and application performance visibility for control over the best possible user experience, as well as providing granular intelligence across network services and application chains spanning virtualised, cloud, software-defined, and physical infrastructure.
"We're excited to have the opportunity to talk with an excellent cross-section of the Yorkshire business community and to understand how they're realising their business goals while strengthening their competitive position in the marketplace."
Presenting further food for thought, headline speaker, Dr. Alan James, Partner at Expert Alliance and former VP of Virgin Hyperloop One, will address the increasing digitalisation of the transport industry.
To learn more or to register your interest in our upcoming THINK Summits events in Birmingham and Newcastle, please visit the website https://thinksummits.com/. For details of sponsorship packages contact Janie Gonsalez on 0113 3236421.