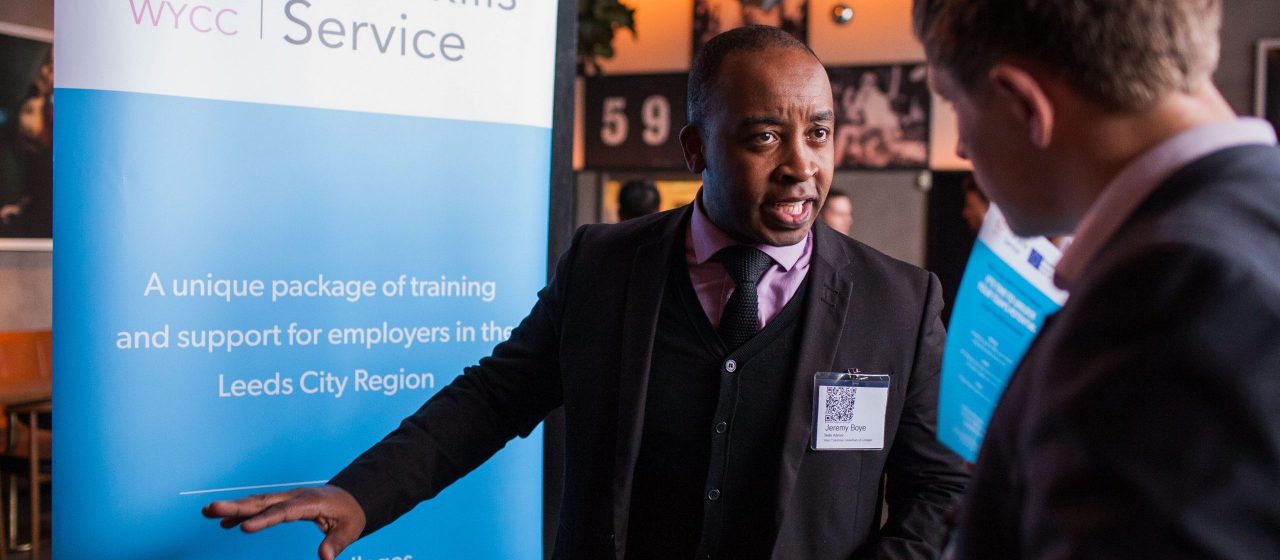 THE SKILLS SERVICE TO SPONSOR LEEDS CHRISTMAS DRINKS
Dec 02
We are raising a glass to our partners, The Skills Service, as they have confirmed they will be joining us as sponsors at our Leeds Christmas Drinks Evening, which takes place on 3rd December at Issho in Leeds from 6pm to late.
Recognising the diversity of the YM membership, the organisation hopes to use the drinks evening as an opportunity to spread awareness about the variety of training that is available through The Skills Service.
Not only does the team offer a free skills planning session, but they also have access to funding from the European Social Fund, which subsidises the costs of professional training by up to 40 per cent, giving SMEs the chance to make their training budgets go further during 2020.
Louise Tearle, Partnership Director at the West Yorkshire Consortium of Colleges which manages The Skills Service, comments:
"We're really looking forward to meeting with lots of new businesses at the Christmas drinks evening. It's a time of year where we're all looking at setting goals for the year ahead, so it couldn't be a better opportunity for us to meet with people, find out more about what they do and to share details of our subsidised training opportunities."
Whether training is required to plug a skills gap within the business, to prepare an organisation for expansion or as a development opportunity for staff, there is no doubt that the wider repercussions will add incredible value in the long term.
Increasing motivation, loyalty and productivity are just some of the outcomes which come as a result of giving people the opportunity to reach their potential.
Louise continues:
"We know that there is a huge appetite and enthusiasm for developing the workforce amongst businesses in Yorkshire. We'll be chatting with those who wish to invest in their staff and develop the skills of their current workforce to meet the challenges ahead."
Committed to meeting the growing and changing skills needs of businesses, The Skills Service will be launching three new projects in the New Year; Higher Performing Workplaces, Let's Talk Real Skills and Progression from Low Pay.
Bringing a wide range of benefits and opportunities to the region, the schemes will help to address key issues such as export, innovative HR practices, social mobility and the capacity of the region's educators to increase specialist skills.
To find out more about The Skills Service and the ways in which the organisation can support the training needs of your business, visit https://www.theskillsservice.co.uk/.