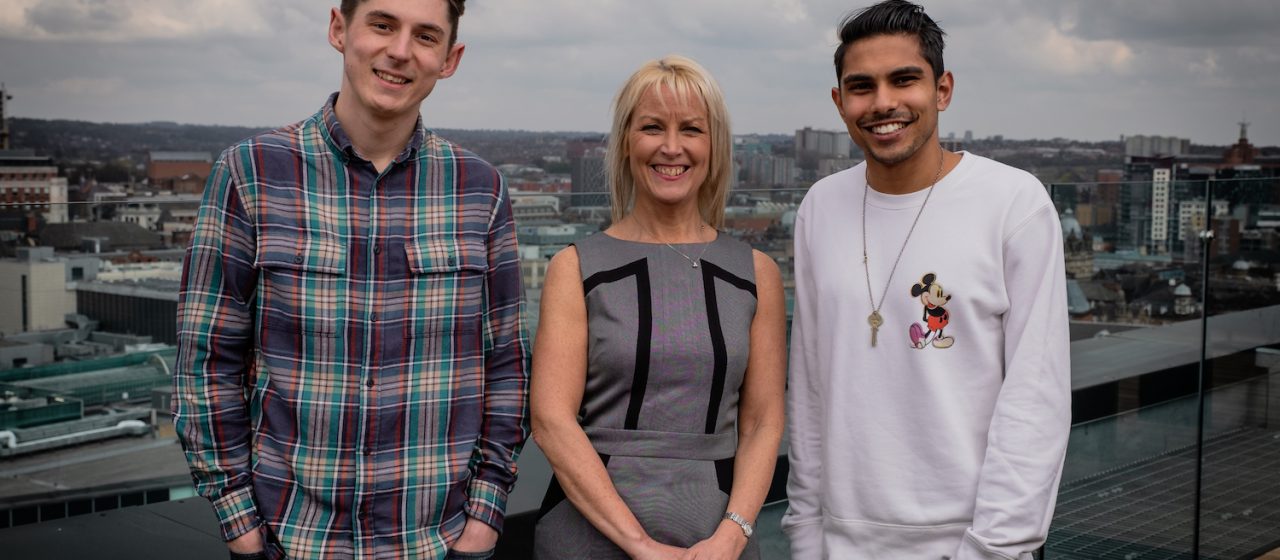 Tennis app scores with investment from BEF
Jul 02
A ground-breaking digital tennis platform is ready to be served after receiving a £40k loan from the Business Enterprise Fund (BEF).
WeTennis, developed in Leeds, was the creation of Jake Fox and Cameron Almas, who were motivated to set up an online sports app due to their passion for tennis, with Cameron having previously played for his university team.
The duo's digital community and performance platform is aimed at the global amateur and recreational tennis community and provides performance statistics, match data and the ability to discover new players, courts and groups. The app maximises member engagement through data, connection and insight. After discovering a potential gap in the market, they approached BEF for funding to help develop their business.
Jake Fox, chief operating officer of WeTennis, said: "It's so exciting for us to be offering a new app to the tennis community. Tennis is the world's 4th most popular sport, so we knew there was a huge market for this. We saw how popular sports apps had become for runners and cyclists and we knew we could do something similar. Our research gathered data from players in local courts and showed an overwhelming number of people expressing interest in the app. So, with our combined passion and enthusiasm we began developing the platform."
The Business Enterprise Fund is a social enterprise specialising in providing funding and advice to businesses which are making a social impact in their local communities.
"The loan from BEF has been vital for product development, it has helped us develop features covering personal analytics, leader boards, search availability and comparison. We've also now connected into the Lawn Tennis Association's court database, meaning people can search over 10,000 courts in the UK. Support from BEF and other lenders has transformed our idea into a reality. Julie and the team have been phenomenal in helping us improve our business plan and they shared our enthusiasm for the project – they were committed to our success!" added Jake.
Julie Micklethwaite, investment manager at BEF, said: "It's terrific to see how, through true determination and willingness, Jake and Cameron have turned their passion into a business. Entrepreneurialism is at the heart of this company and we're thrilled to see how our loan has helped launch the app. Having already secured many partnerships across the UK and USA, we know there's a great future ahead for WeTennis!
"At BEF we're incredibly proud of supporting businesses which are doing great things in their communities and we monitor our own impact via the United Nations' Sustainable Development Goals, which include goals such as 'good health and well-being' and 'decent work and economic growth.' We're excited to see WeTennis connect the sport's community and inspire new generations to join in."
The Business Enterprise Fund has offices in Leeds, Bradford, York, Goole and Teesside. For more information please visit www.befund.org